About Us
The Office of Environmental Health and Safety (OEHS) has the overall responsibility and authority to develop policies, programs, and procedures to maintain a healthy and safe campus environment for all faculty, staff, and students. To advance and support the university's teaching, learning and research activities, all environmental health and safety (EHS) initiatives are built upon best practices, which include applicable federal and state regulations, nationally recognized codes and established professional practices.
OEHS has experienced, professional staff that operate as a coordinated team working to enhance and provide services for use by the UMass Boston community to address your EHS needs and responsibilities and to support the university's educational and research objectives.
The OEHS office is located on the Upper Level of the Service and Supply Building.
The Office of Environmental Health and Safety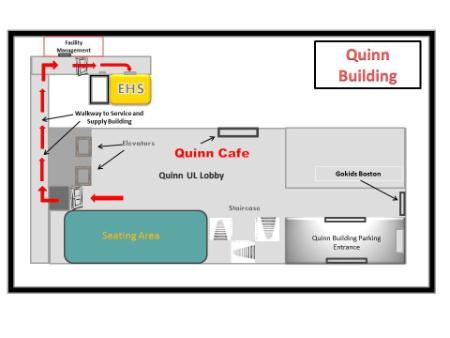 Service and Supply Building
Upper Level, Room 034
Phone: 617.287.5445
Fax: 617.287.3855
Email us: umbehs@umb.edu