Laboratory Waste Disposal
The Environmental Health & Safety office staff arrange pickups of laboratory waste from laboratories. Licensed hazardous waste contractors pack all University chemical waste into "lab packs". Lab packs are drums (5-55 gallons) which are packed with chemicals from the same hazard class. The drums are filled with different size bottles and packing materials. Once full, they are sealed and labeled according to Department of Transportation regulations, and shipped to an appropriate treatment, storage and disposal facility. Most waste that the University generates is incinerated at an EPA approved facility. A small amount of waste material is recycled.
Laboratory Waste Removal Procedure
When a container is ready for removal, when quantity thresholds have been reached or when material has been designated "excess" in a laboratory, a request for pickup will be forwarded by email or campus mail to EHS. EHS will pick up the material(s) as soon as possible but in no longer than 30 days.
Unused chemicals that are no longer needed in a laboratory will be labeled with a "laboratory waste" tie-on label (available from EHS), and will be removed with the other laboratory waste.
Signs & Labels for Waste Materials
LABORATORY WASTE ACCUMULATION AREA
Waste accumulation areas must be labeled with the Waste Container Guidelines and Monthly Inspection Checklist, as shown here: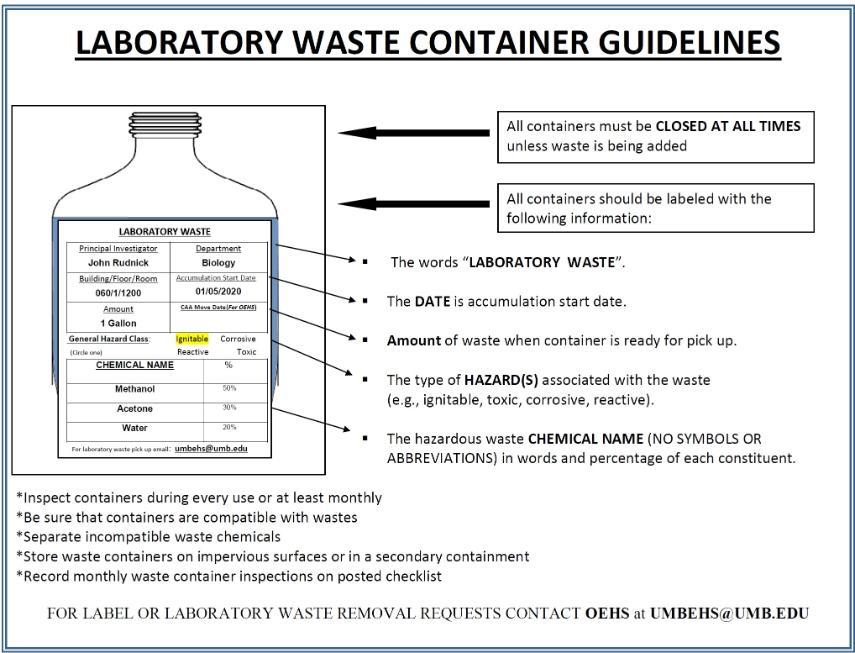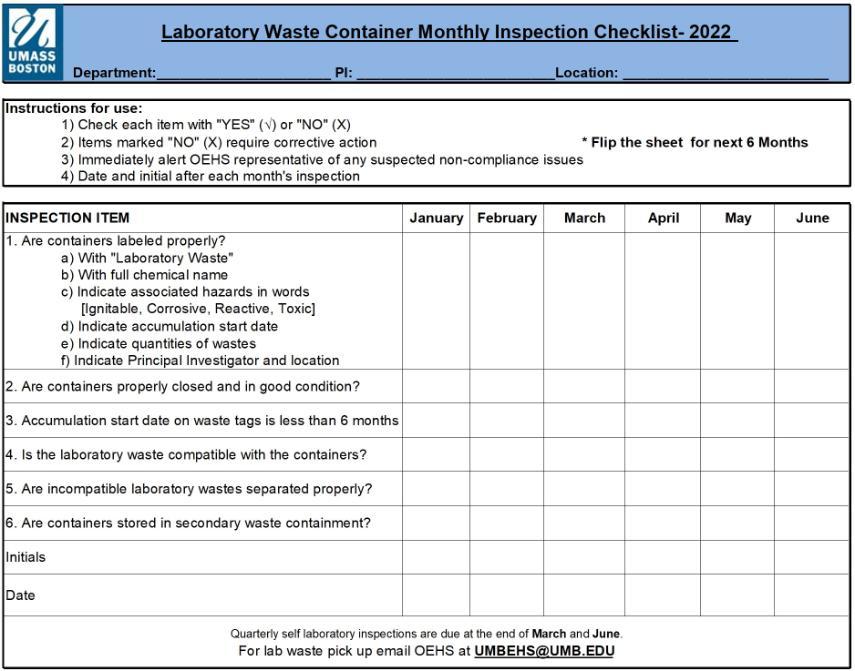 WASTE CONTAINER LABEL
The following label must be used for the waste container(s):