Honor-A-Vet

Honor-A-Vet (Recurring Salute to Our Veterans)
Honor-A-Vet is an initiative the WJI is developing to honor veterans (students, professors, community members, industry leaders, etc.). Every month the WJI will prepare and widely share a description of the veteran being honored by the WJI and UMass Boston. We plan to engage and showcase our honorees via social media (Facebook, Instagram, etc.).
Monthly Veterans Excellence Award
The Veterans Excellence Award program is an opportunity for the William Joiner Institute to bring attention to the outstanding post-service achievements of our nation's veterans to showcase how they continue to serve the broader community.
October 2023 - Warren Manigault
Warren has over 25 years of experience managing operations, sales, and business development, with the last ten years specifically in the Worcester County banking industry. He is also a Desert Storm Veteran of the US Air Force/ Massachusetts Air National Guard.

Warren graduated from Roger Williams University in 2006 with a Bachelor of Science. He dual majored in Social and Health Services and received the honor of magna cum laude. In addition to that, he has a project Management Certificate from Bryant University, a Certificate from the New England School for Banking and Finance, and his Master of Business Administration from Fitchburg State University.

Warren serves as Vice President of Operations and Facilities at the New England Center and Home for Veterans. An organization that helps equip Veterans at risk of homelessness with the tools for economic self-sufficiency and a path to achieve successful and dignified independent living. Before joining the center, Warren was the Vice President and Regional Manager for Rockland Trust's Worcester Market in their Retail Banking Division. In this role, Warren was responsible for developing, growing, and overseeing the Worcester Market branches.

In addition to his work at the New England Center and Home for Veterans, Warren serves as the Senior Pastor of Candleberry Chapel and volunteers as the Finance Committee Chair and Board Treasurer for Edward M. Kennedy Community Health Center.
September 2023 - Lovelle Seymore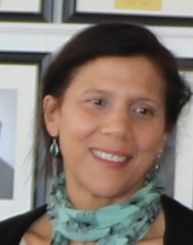 Lovelle Seymore served in the United States Air Force where she worked at the protocol office and the Air Force Research Laboratory. At the Laboratory, she was an information manager while mentoring young airmen. While there, she was also an active Air Force Sergeants Association member.
After serving, Lovelle Seymore completed an advanced degree in Education Administration. Now, she is an instructor, recruiter, and was a key advisor for the Veterans Upward Bound program at the University of Massachusetts Boston. She has helped organize fundraisers to start scholarship funds for students needing additional resources to continue attending class. In addition, Lovelle Seymore joined the Office of Undergraduate Admissions for Veteran Recruitment, an opportunity that allowed for her to shed more light on the veteran community.
Lovelle Seymore has been serving as the Coordinator of Veterans Resources at the University of Massachusetts Boston since 2011. In this role, she has helped many veterans begin their educational careers. Lovelle Seymore serves on the Board of Directors for Real Kids Real Food, a not-for-profit organization that offers programs to help underserved students learn to eat better. Her goal is to bring this program into military installations. Lovelle Seymore is also a committee member for Embracing the Trees, a nonprofit for planting more trees worldwide.
August 2023 - Ed Flynn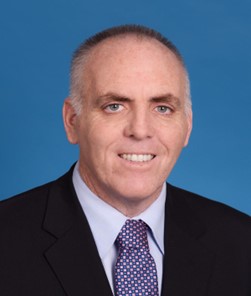 Ed Flynn is the current president of the Boston City Council. Prior to becoming city council president, Ed Flynn served in the United States Navy for 25 years, enlisting in 1987 and officially retiring from military service in 2014. He served two deployments in the Persian Gulf where he served at the Joint Task Force Guantanamo with the Navy's 5th fleet. During his time in the reserves, Ed Flynn helped to coordinate disaster relief after the 2010 Hatti earthquake.
Since returning to Boston, he has strongly advocated for and subsequently positively impacted the City of Boston's veteran population. Ed Flynn has been a dedicated advocate for ending veteran homelessness in the city working tirelessly to ensure every veteran has the shelter and services they need and deserve to live and prosper. He traveled countless times to Washington to advocate for essential veterans' rights. Recently, Ed Flynn was a leading champion for the newly passed Federal Burn Pit legislation, a Legislation that recognizes and provides treatment for the impacts of burn pits on the health of our forward-deployed service personnel.
July 2023 - Chelsey Simoni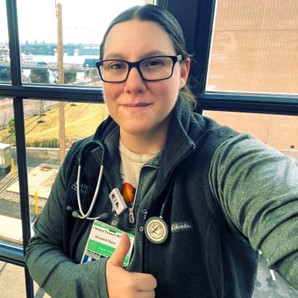 Chelsey Simoni is an Army veteran who served as a flight medic for 10 years. After her transition from active duty, she became a Registered Nurse and an advanced practice provider specializing in Emergency/Trauma Care. Chelsey Simoni holds advanced specialties in public health, case management, toxicology, and oncology.
She has inspired many with her dedication to veterans through her cancer research. More than 500,000 active-duty soldiers have been diagnosed with cancer over the past two decades. Chelsey Simoni focused her research efforts on airborne hazards and toxic exposure related illnesses among post-9/11 vets.
Chelsey Simoni and her husband co-founded the HunterSeven Foundation. They have used evidence-based education to equip veterans with as much information as possible to understand what they might be dealing with due to toxic substances they encountered while serving. The HunterSeven Foundation has quickly become the leader in early intervention for rare cancers and other conditions found to be caused by toxic exposure. Their research and advocacy efforts have allowed them to educate both the veteran population and the healthcare providers who care for them on critical health information relating to their exposures utilizing evidence-based practice.
In addition, Chelsey Simoni is the principal research author of numerous groundbreaking publications, including "A Pilot Study of Airborne Hazards and Other Toxic Exposures in Iraq War Veterans."
June 2023 - Melvin B. Miller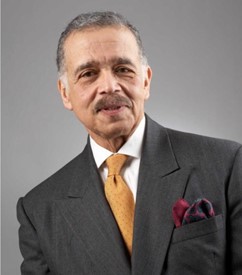 Newspaper publisher and editor Melvin B. Miller was born in Boston, Massachusetts. Melvin Miller grew up in Boston's middle-class Roxbury neighborhood and graduated from Boston Latin School. He graduated from Harvard University in 1956 with his A.B. degree. Following graduation, Miller served in the U.S. Army as a Combat Medic for two years in Germany. Upon leaving the service he went on to earn his Juris Doctorate from Columbia University Law School in 1964. He was then admitted to the Massachusetts Bar and Federal Bar.
Melvin Miller joined the U.S. Department of Justice as an Assistant U.S. Attorney for the district of Massachusetts. In 1965, he founded the Bay State Banner and served as the newspaper's publisher, editor and the CEO.
Melvin Miller has been an uplifting voice committed to advancing the interests and welfare of his community in the greater Boston area for over 50 years.
May 2023 - Dr. Charles Desmond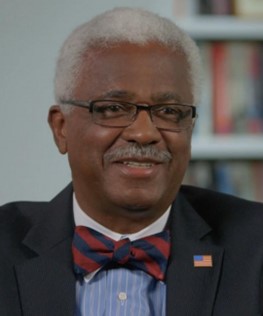 Dr. Charles Desmond is a decorated Vietnam veteran of the U.S. Army, receiving both Silver and Bronze stars. He served his country with distinction and has continued to be a transformative leader who works skillfully and tirelessly to provide opportunities to others, particularly promoting equitable educational opportunities for individuals and communities that have been excluded from opportunities to learn and make a livelihood they deserve.
Dr. Desmond currently serves as Chair of the Board for Inversant, an organization that provides children's savings accounts for college access. Under his leadership, Inversant has moved to the forefront of the Children's Savings Account (CSA) movement by establishing relationships in both the private and public sector. Dr. Desmond previously served as the Chair of the Massachusetts Board of Higher Education and a policy advisor to former Governor Deval Patrick.
Dr. Desmond is active in civic and community organizations, including service as President of AARP Massachusetts, a member of the Review Committee for the Broad Prize in Urban Education, Board of Governors for the Northeast and Islands Regional Educational Laboratory at Brown University, Brown University Design Group/Annenberg Institute for School Reform, Teachers College, Columbia University Board of Trustees, and Cambridge College Board of Trustees.
April 2023 - Arthur N. Mabbett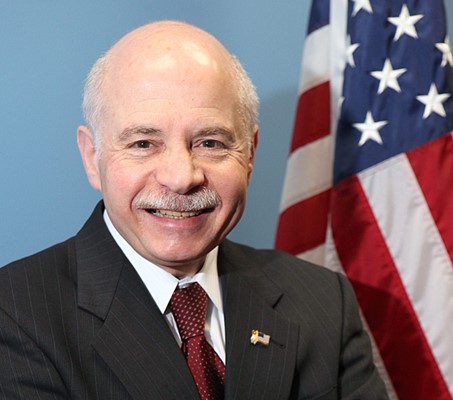 Arthur Mabbett served in the Army as an Environmental Science Officer for 19 years both on active duty and in the Army Reserve. He left the service as a Major to embark on his civilian sector career.
Since 1980, Arthur Mabbett has served as the Chairman and CEO of Mabbett & Associates, Service-Disabled Veteran Owned Small Business (SDVOSB). Today, the company is recognized as an award-winning leader in comprehensive environmental health, safety, and architectural engineering design services to federal, state, and local agencies as well as private commercial, institutional, and industrial clients nationally.
Throughout his career, Arthur Mabbett has remained dedicated to helping the global environment and his organization's support of veterans. He has given his support to the University of Massachusetts Boston community through his generous philanthropy, donation of his time and energy to support the university at large, and also guiding students (veteran or not) and mentoring them to achieve their greatest success.
March 2023 - Ernest Washington Jr.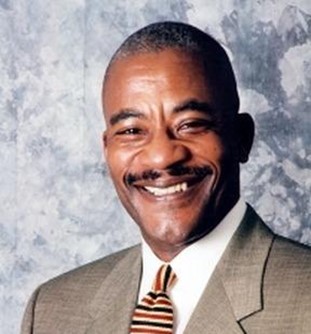 Ernest Washington Jr. was born in Roxbury, Ma, and graduated from Boston Public Schools. Following graduation, he served a combat tour of duty in Vietnam. Wounded in action in Vietnam, Ernest was awarded the the Purple Heart and Vietnam Gallantry Cross Medal with Palm.
Following his tour, Ernie Washington founded Vanguard Parking & General Services Corporation where he still serves as the President and General Manager today. The corporation employs inner-city Boston residents and provides contract parking and cleaning services for Northeastern University and the Commonwealth of Massachusetts.
For over 30 years, he has advocated for veterans. Ernie Washington is a founding member, Treasurer, and President Emeritus of the Board of Directors of the Veterans Benefits Clearinghouse. In addition, he is also a founding member and President of the Concerned Black Men of Massachusetts, served as Trustee of the Thompson Island Outward Bound Education center, and is a Member of the Board of Directors of the Boston Employment Service (STRIVE).
February, 2023 - Charles Mario Henry, Sr.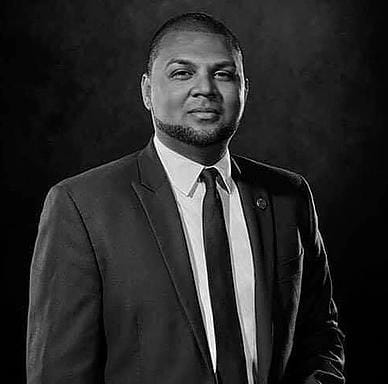 Charles served the Army with the famed "Screaming Eagles" of the 101st Airborne Division (Air Assault) at Fort Campbell, Kentucky. In 2010 he deployed to Kandahar, Afghanistan, with the 101st's 96th Aviation Support Battalion. Charles was medically retired from the military in 2011.
After completing educational endeavors, Charles initiated entrepreneurial enterprises, among them Henry & Co. Consulting and Henry & Co International. These organizations are designed to help businesses grow domestically and internationally. He also began his journey with veteran's advocacy and legislation, a cause about which he is continually passionate. In his advocacy, Charles has collaborated with the Wounded Warrior Project, Iraq and Afghanistan Veterans Association, Common Defense, and The Mission continues. Charles has worked with local, state officials and veteran organizations to use his experience and influence to shape policy on VA reform, state benefits for veterans and housing. Charles has served in leadership positions as Director of Military Affairs, National veterans Advocate, and a member of the Service Leadership Corps Alumni.
Charles advocates for members of his community, seeking to find resolutions for hunger, supporting and improving educational opportunities, and providing financial assistance. His House of Henry Foundation is an effective charity, working hard to improve the lives of minority youth who will soon enter the academic and business arena.
January, 2023 - Tom Lyons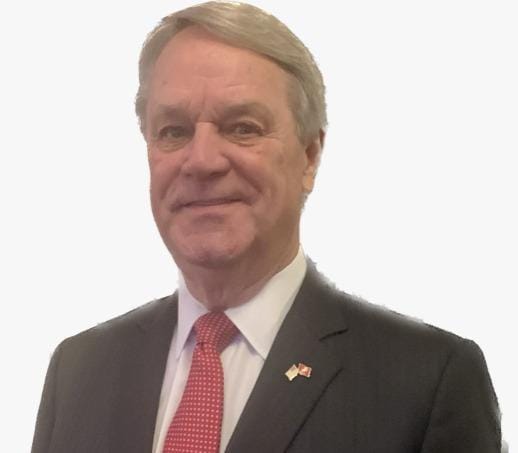 Mr. Lyons was born in South Boston and graduated from South Boston High School in 1967. After graduation, Mr. Lyons joined the United States Marine Corps and served from 1967 to 1969. During that time, he completed a tour of duty in Vietnam from 1968-1969.

In 1979, Mr. Lyons organized a committee of Vietnam Veterans. The committee pays tribute to the young men from his community who lost their lives during the Vietnam War. On September 13th, 1981, the committee erected the South Boston Vietnam Memorial. It was the first memorial of its kind in the nation. Mr. Lyons also founded the Semper Fidelis Society, a Marine Corps organization, in 1987. The organization has grown to have more than 2,500 members. The society holds an annual luncheon on the Marine Corps Birthday. It goes on to donate the proceeds from the event to the Marine Corps Scholarship Foundation and local veteran charities.
In addition to this past work, Mr. Lyons continues to serve his community today. Currently, he is a member of the Governor's Veterans Advisory Council, Chairman of the Sub-Committee on Veteran's housing, Chairman and Founder of the South Boston Vietnam Memorial Committee, Board Member of the Marine Corps Scholarship Foundation, Board member of ATCNE (addiction treatment center new England), Chairman of the Board of Trustees for Chelsea Soldiers Home, a Board member of the Brighton Marine Health Center, and a member of the long-term care commission for Veterans.
December, 2022 - LTC Enoch Woodhouse
Lieutenant Woodhouse was born in Roxbury, MA and enlisted in the US Army in 1944 at the age of 17 after his mother encouraged him to following the attack on Pearl Harbor. He would go on to attend Office Candidate School (OSC) and be commissioned 2nd Lt. Woodhouse is one of the last surviving Tuskegee Airmen, America's first all- Black combat flying unit, which flew during World War II.

As a Tuskegee Airmen, Woodhouse delt with a great deal of racism. Often being segregated and ignored by fellow white Veterans. During his lectures, Woodhouse tells many stories of his experiences with racism while enlisted. In 2006, Woodhouse and his fellow Tuskegee Airmen received the Congressional Gold Medal from President George W. Bush. The medal depicts Black aviators on one side and the aircraft they flew on the other.

Following his service in the Army, Woodhouse went on to graduate from Yale University and spent 50 years as a trial lawyer. In addition to that, he also has meant much of his life dedicated to service, promoting education and community building as keys for a bright future to not only veterans, but for all Americans. Woodhouse now speaks to many different groups of people all over the country recounting his experiences with racism in World War II and his life following the war.
November, 2022 - Dr. Roger Harris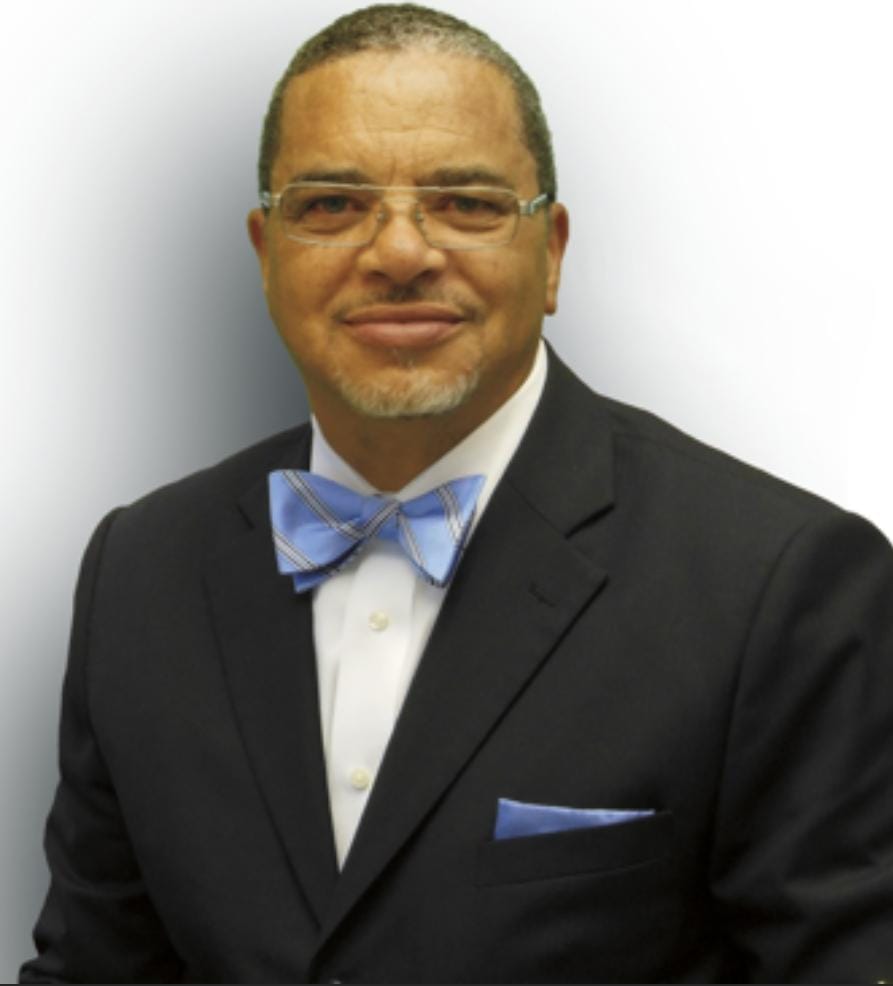 Dr. Harris grew up in Roxbury, Ma. After finishing high school at Boston English, Dr. Harris enlisted in the Marine Corps and served in Vietnam during 1967. Dr. Harris served three years of active duty with the United States Marine Corps, which included a 13-month tour of duty with a combat unit in Vietnam. Dr. Harris served near the Demilitarized Zone at Con Thien (three kilometers from North Vietnam). He is featured in the PBS documentary "The Vietnam War."
Following his service, Dr. Harris returned home and found his calling in Boston Public Schools. He worked at Hyde Park High School and other schools, and then as a principal and eventually as a professor at Boston University. He retired after 41 years. Over the course of his career Dr. Harris has many hats, working as a classroom teacher, athletic coach, mentor, dean, assistant headmaster, principal, and superintendent all while earning national and international recognition as an outstanding educator.
October, 2022 - Marc Silvestri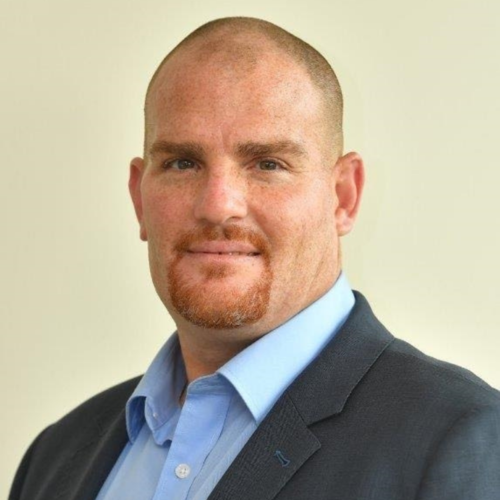 Mr. Marc Silvestri is a former United States Army Veteran who served in Afghanistan OEF 08,09 and is a recipient of a Bronze Star and Purple Heart. Most recently, Marc has started working as the Director of Veterans Services in Revere, where he works in helping Veterans secure vouchers for housing. The Veterans office in the city of Revere has transformed due to Marc's efforts. He has helped to develop programs to better the lives of veterans. This wouldn't have been possible without Marc's leadership, integrity, and striving for excellence in all areas.
September, 2022 - Paul Dyson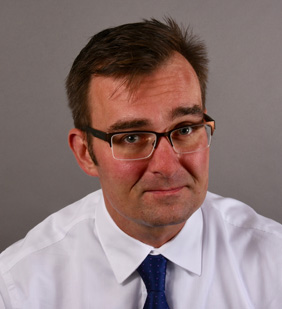 Dr. Paul Dyson is currently still serving in the US Army Reserve and is an admired colleague in his role as an English Professor at UMass Boston. He has worked tirelessly to advocate for, and mentor veterans on campus while serving in various leadership capacities and helping bridge the gap between veteran and non-veterans on campus. He is an important member of UMass Boston's Team Krystle Boston Marathon Team, raising more than $40,000 and running the marathon 7 times. He has devised innovative courses on veterans' experiences for the Honors College at UMass Boston and was the inaugural winner of the Beacon Faculty Advisor of the Year award, which he received in 2020.
August, 2022 - Dan Magoon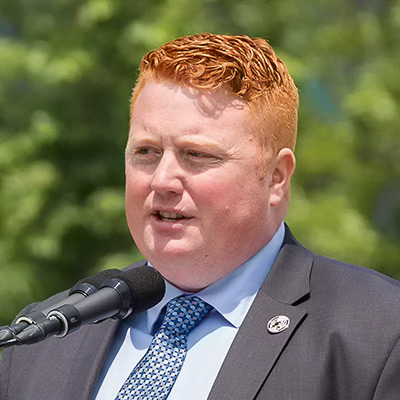 Dan Magoon served as a Firefighter with the Boston Fire Department and is now an entrepreneur and a committed and driven community leader who helped found and successfully lead the nonprofit, Massachusetts Fallen Heroes (MFH). Under his leadership, MFH unveiled the Iraq and Afghanistan Fallen Heroes Memorial, a 50-foot public tribute in South Boston's Seaport Common and the first of its kind in the nation. Dan has continued to honor Veterans of the Global War on Terror and support local Gold Star Families and Veterans through outreach programs, special events and advocacy services. As an entrepreneur Dan Co-founded InnoVet's in 2017 which is Boston's first home-grown Veteran- and Gold Star Family-focused business accelerator, designed to connect, inspire, and support military Veterans and Gold Star Families as they establish and grow businesses. Dan also serves as CEO of SBI Armor which specializes in protective services for high-profile persons and commodities, risk assessment, missions advisory support, and crisis contingency.
July, 2022 - Yoshihiro Uchida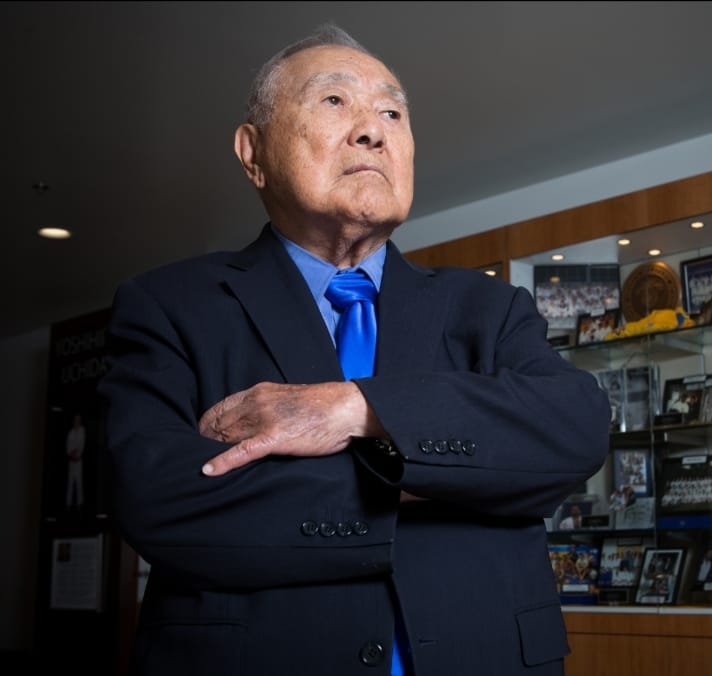 Mr. Yoshihiro Uchida overcame constant racism in post WWII America to become a successful entrepreneur and an important member of the Japanese American community as one of the principal founders of the Japantown neighborhood in San Jose, California. He is one of the founders of Judo in the United States and integral to the sport's formal integration to Olympic competition. Mr. Uchida is a professor of Kinesiology at San Jose State University in California and remains the highest ranked Judoka in the United States. Uchida was inducted into the Team USA Judo Hall of Fame and was awarded the Order of the Sacred Treasure with Golden Rays in 1986 by Emperor Hirohito of Japan, the highest honor presented to a non-citizen by Japan. Throughout a 60-year coaching career, he has coached the first US Olympic Judo team in Tokyo 1964 and remains the head coach of the San Jose State University Judo team. Under Yoshihiro's leadership the men's and women's San Jose State Spartans Judo team has had extraordinary success and an astounding 22 members of the team have gone on to compete in the Olympics.
June, 2022 - Paul Atwood
Paul Atwood was a co-founder, and the first co-director of the William Joiner Institute for the Study of War and Social Consequences at UMass Boston which helped countless Veterans. One of the achievements of the institute he is most proud of is the important role the WJI played in in the eventual normalization of relations between the United States and Vietnam.

He is a published author, most recently of War and Empire: The American Way of Life (Pluto, 2010). He spent decades working with veterans and teaching, is passionate about educating the next generation about the consequences of war. He is retired from the faculty in the American Studies Department at UMass Boston and previously ran the Veterans Upward Bound Program there.

Paul Atwood served in the United States Marine Corps and is an alumnus of UMass Boston earning his PhD from Boston University. As a conscientious objector, he refused to fight in Vietnam and became active in antiwar efforts and Veterans' issues after discharge. He has remained stalwart over the years in his drive to question, educate and discuss policy and consequence.
May, 2022 - Aaron Phillips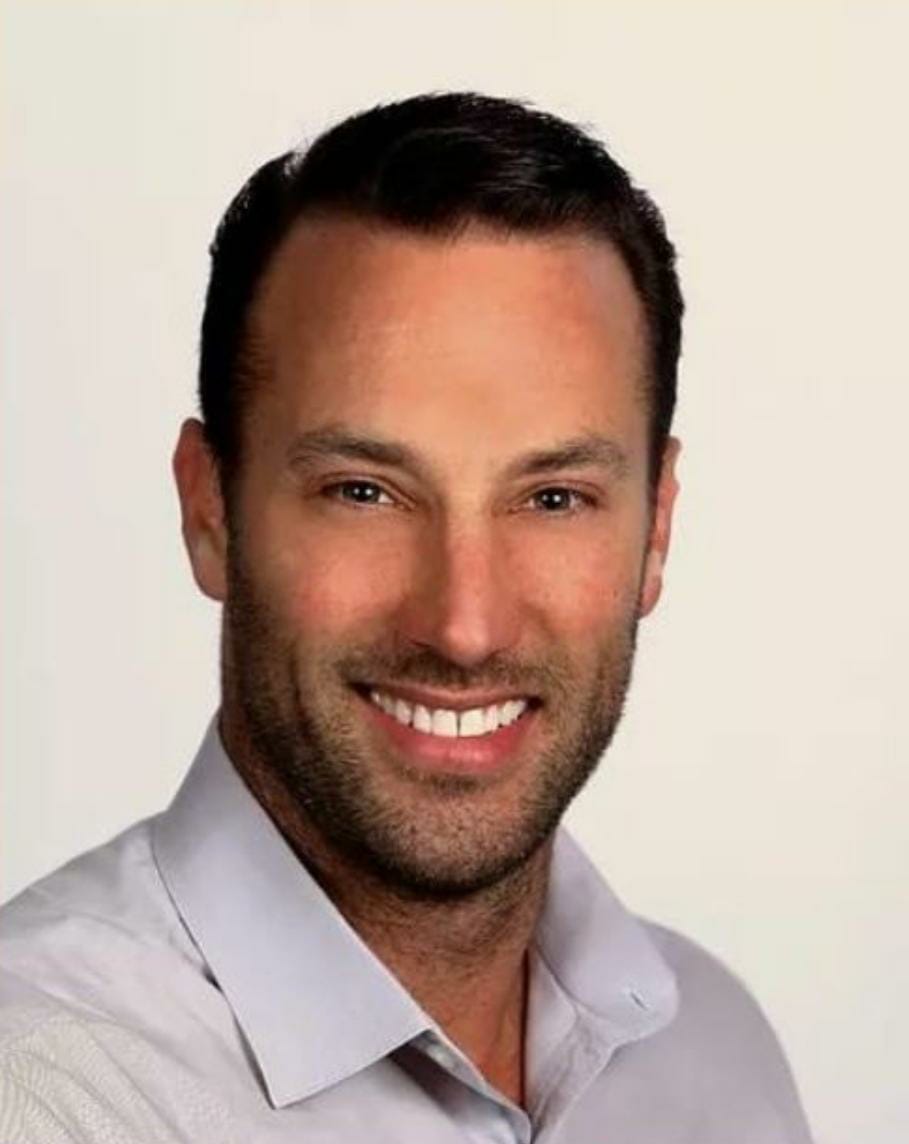 Aaron found his life's purpose through the healing work TWC provides. He committed to serving TWC and the Veteran community by helping heal military service-related trauma and loss. Aaron serves as the Executive Director of TWC whose mission is to improve the overall well-being of veterans and their families. Under Aaron's leadership, TWC provides residential retreats and services to Veterans and their families to heal the invisible injuries incurred while in uniform offering specialized programs for military men, women, and their families. TWC rehabilitates PTSD - breaking the cycle, so the healing begins and continues. Of the nearly 1,000 veterans going through the TWC program, not one has been lost to suicide. Aaron also has a background in law enforcement and volunteers time supporting the environment and sustainable communities through Magic Co-Op and volunteering as a Team Leader at Semper Fi Odyssey, assisting Veterans transitioning from military service.
April, 2022 - Cheryl Poppe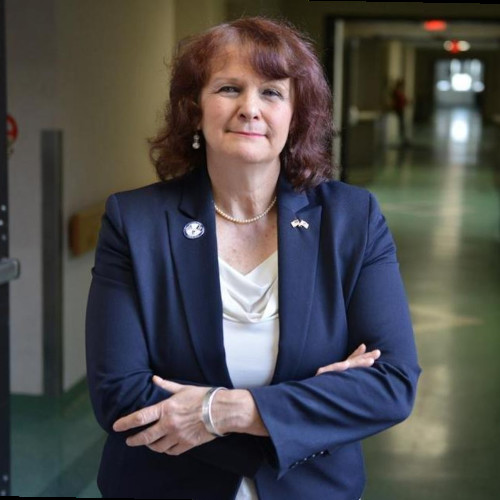 Secretary Poppe is a 30-year veteran of the Massachusetts National Guard, retiring at the rank of Colonel in 2008. She is currently serving as the Commonwealth of Massachusetts Department of Veteran Services Secretary where she directs programs, benefits, and services to over 300,000 Veterans and their families. Her life after service has been dedicated to serving the Commonwealth's Veteran community directing programs and services including suicide prevention programs, workforce investment, women veterans' network, housing, homelessness.
March, 2022 - Ellyn Metcalf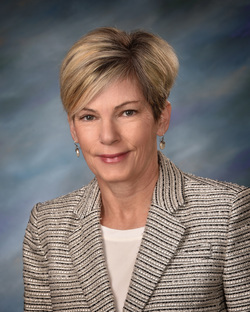 Ms. Ellyn Metcalf is a UMass Boston Alumna, and served over 20 years in the Coast Guard retiring as a Commander. She now serves as the Associate Director of the Loy Institute for Leadership (IFL) at the US Coast Guard Academy developing socially responsible, culturally aware officers. Prior to joining the IFL, Ellyn was a middle school science teacher for over ten years developing young leaders in the sciences, and also founding the Total Teacher Project to develop teachers as leaders in the classroom. Her unflagging service to the broader community is inspiring and we are thrilled to name Ellyn as the inaugural recipient of the Award for March 2022.
---
William Joiner Institute
100 Morrissey Blvd.
Boston
,
MA
02125-3393