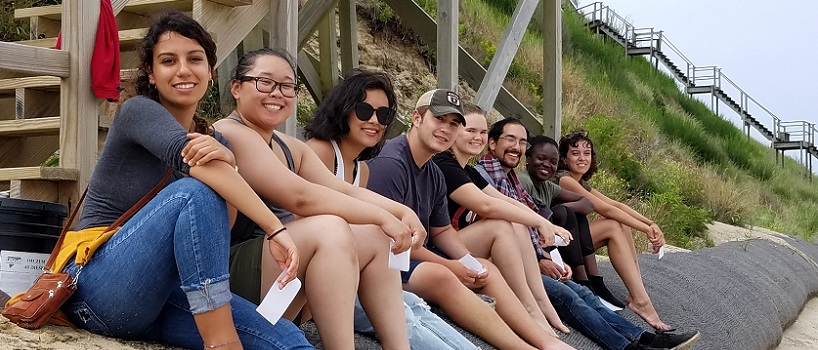 Summer study
Each summer, UMass Boston offers several field courses from late May through August. These courses feature field work that allows participants to use the island's natural and cultural resources to investigate classroom topics. Courses offered explore many fields of study -- from history, to marine biology, to spider ecology. These programs, as well as all of UMass Boston's summer programs, are administered through UMass Boston's Continuing and Professional Studies, which oversees corporate, continuing, and distance education.
For more information about each course offered this summer click on the links below:
BIOL 344/345 Ornithology 4 credits Summer Session I
HIST 276 This Land is Your Land 3 credits Summer Session I
ENVSCI 480 The Science, Technology, and Policy of Coastal Mapping 3 credits Summer Session II
ENVSCI 203 Field Trips: Pinnipeds of Nantucket 1 credit Summer Session II
Let us know if you are interested in our summer's courses or other opportunities by filling out this brief survey: Summer 2023 Field Courses .
Nantucket Semester
The Nantucket Semester is a once in a lifetime experience open to undergraduate students from across the United States. Similar to a study abroad experience, the semester immerses you in the culture, history, and traditions of Nantucket. The Nantucket Semester provides immersive research experiences to all participants designed to engage undergraduate students in the practice of environmental science and studies. As a learning community, students from all majors participate in courses that leverage the rich cultural, human, and natural resources of Nantucket with each integrating across all disciplines of the environment. Read more here.