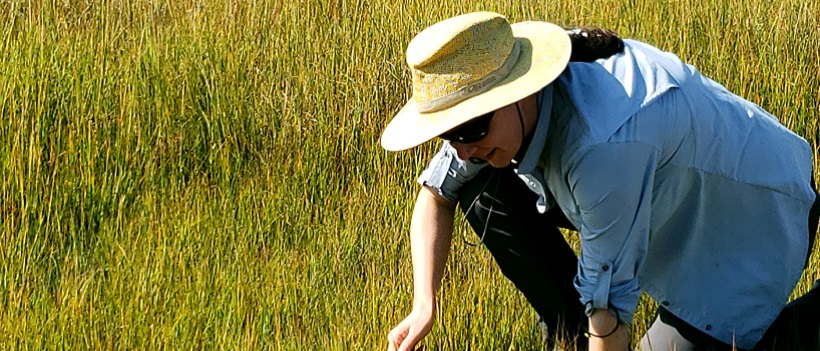 Scientists
Research is conducted at the Field Station by investigators and their students from UMass Boston and many other educational institutions and agencies.
Grey Seals are studied by teams of researchers coming to Nantucket in the middle of the winter. We are always happy to have these distinguished researchers use the station facilities as home base while working out at Great Point and look forward to their return, including Stephanie Wood La Fond of the University of Massachusetts Boston and her colleges from a range of institutions. Listen by clicking here and hear about their seal research on Nantucket and beyond.
Tick and tick borne disease studies have a noteworthy history of 50 years of study on the grounds of the Field Station continuously for 50 years. Learn all about it by clicking here.
University of Massachusetts Boston Professor Juanita Urban-Rich is leading a microplastics study to determine the baseline found on Nantucket beaches, working with Yvonne Vaillancourt, the director of the Nantucket FIeld Station.
Marsh dynamics are studied by ornithologists, botanists, and invertebrate zoologists at the station in Folger's Marsh as well as other island marsh sites. The space on Nantucket island is approximately fifty percent open and largely pristine space which makes Nantucket a great research site. Click here to listen to Michael Roy and Mark Hensel talk about their work in Folger's Marsh.
Historical archaeology carried out by graduate students at UMass Boston spans a range of topics. Click here to listen to Lissa Herzing talk about what her work uncovered her at the African Meeting House Higgenbotham-House excavation.
Interaction With Governmental Agencies
The NFS provides housing for investigators conducting surveys of rare and endangered species and specific population surveys. For example, the Field Station was used by state agencies to examine the colonial nesting of waterfowl. Other interactions with government agencies include sampling of erosion and shoreline changes. Finally, the Field Station hosts environmental regulatory meetings for the Island.

Agencies interacting with the NFS include:
U.S. Fish and Wildlife Service
Massachusetts Department of Environmental Protection
Massachusetts Fish and Wildlife Service
Massachusetts State Ornithologist
National Oceanic and Atmospheric Administration (NOAA)
The Corps of Engineers (Duck, NC and Vicksburg, MS)
The U.S. Geological Survey