Students
Graduate Students
The Sustainable Solutions Lab is proud to be investing in the leadership of the next generation of climate justice leaders both in and outside of academia. We have graduate students working on numerous fronts to increase climate justice.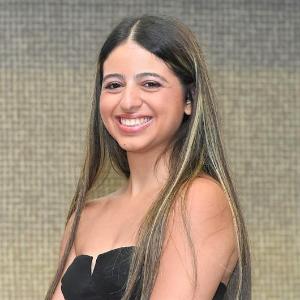 Grace Derboghossian is a nursing PhD candidate at University of Massachusetts Boston. She received her Bachelor in nursing from Lebanese American University and earned her enroute Master in nursing science from University of Massachusetts Boston. Her research interest is about social network and health behaviors among populations disproportionately affected by obesity including African American women. She is working with professor Dr. Lisa Heelan Fancher on a research-based study that will examine the association between living in an environmental justice community in Boston and Suffolk County and its effect on birth outcomes.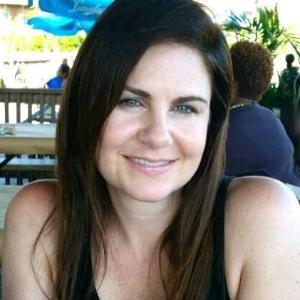 Johnna Flahive
is an environmental sciences PhD candidate in the School for the Environment. Her research explores the impact of climate change initiatives on transient populations (such as the homeless and seasonal workers). This includes a project with Dr. Ellen Douglas and Dr. Evan Stewart exploring the historical barriers to and future opportunities for transient populations in climate resilience policy and planning; an NOAA-funded project with Dr. Ellen Douglas and Dr. Rosalyn Negrón about how transient populations can participate in climate discourse as stakeholders; and her development, alongside Dr. Georgia Mavrommati, of a socio-ecological dynamic systems model that will explore the relationship between flood environments and homeless populations.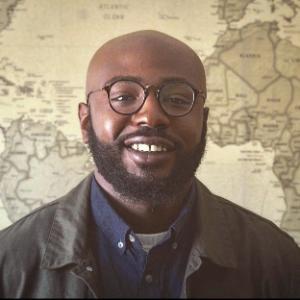 Nick Johnson is a third-year doctoral student in the Global Inclusion and Social Development Program. He is from Philadelphia PA, with roots in the Caribbean and the deep South. His experiences with inequality in the city in conjunction with the wisdom of his community instilled a spirit of service and appreciation for human diversity. He works in restorative justice & anti-racism facilitation and is invested is assisting marginalized groups in developing means of self-determination. He has a background community organizing and social justice activism and how it correlates with building social and political capital. His research interest are in Black & Indigenous self-determination, land rights, and political ecology.
Chidimma Ozor Commer, LLMSW-Clinical Practice, MSW, MA
is a disruptive storyteller, social worker, therapist, public scholar, consultant, educator, and writer. She enjoys engaging the public in conversations about racial and social justice issues. Chidimma, a US-born Nigerian is from Ann Arbor, MI; she is a second-year doctoral student in the School of Global Inclusion and Social Development. Her research explores how local and indigenous knowledge and wisdom can dismantle the white savior industrial complex with respect to social impact and social enterprise organizations as well as the relationship between activism, advocacy, self-care, and social work. Currently she's a research assistant (RA) with Sustainable Solutions Lab (SSL). When she's not working with clients, writing, researching, or engaging the public, she enjoys spending time with her loved ones and will soon ride her 1,000th Peloton ride.
Katsyris Rivera Kientz is a Sociology PhD candidate at UMass Boston. She graduated from the University of Puerto Rico in Cayey and completed her Master at UMB's Transnational, Cultural and Community Studies program. Her research interests lie at the intersection of Political Sociology; Transnational activism; Colonialism; National Identity; Education; Race and gender issues; Natural and not-so-natural disasters, and the Puerto Rico-United States political relationship.
She is working with Professor Paul Watanabe and Professor Lorena Estrada Martinez on a project that will explore how different Greater Bostonians understand and experience climate change differently. She is also supporting Professor Rosalyn Negron on a project focused on equitable climate adaptation.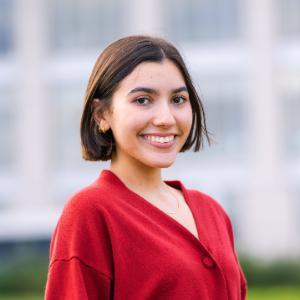 Ashley Miranda Smith is a Senior at UMass Boston, majoring in Communication and double minoring in Cinema Studies and Professional and New Media Writing. Since her freshman year, she has worked within SSL as a Communications Fellow; a role that includes managing the institute's social media, editing SSL's website content, and working alongside Associate Director Gabriela Boscio Santos to produce and release SSL's monthly newsletters. In her free time, you can find her watching a film at the movie theater, scrolling through social media, or reading a novel.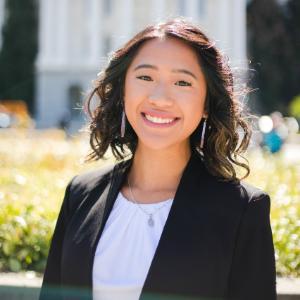 Isa Kelawili Whalen
is an indigenous Chamoru woman from the southern village of Umatac, Guam. She received a Bachelor of Arts in Honors Anthropology, Oceania and Pacific Islander Studies, and Diversity from the University of Washington Seattle, and is now a Master's student in Critical Ethnic and Community Studies at the University of Massachusetts Boston. She aspires to respectfully represent and advocate for fellow BIPOC and AANHPI community voices in professional, civic environments through transformational leadership that is driven to coordinate results for community-based social service needs and interests, and longitudinal and cross-sectional research that influences policies centering BIPOC and AANHPI communities. She is currently working with Dr. Cedric Woods on Traditional Ecological Knowledge and Climate Justice in New England and Quintana Roo.
Sustainable Solutions Lab
Join Our Email List
100 Morrissey Blvd.
Boston
,
MA
02125