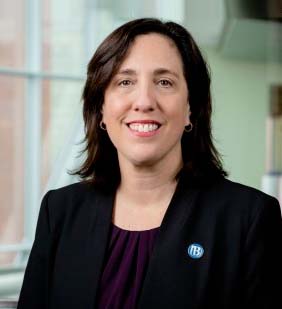 Susan Gauss
Department:
Latin American/Iberian Studies
Title:
Associate Professor
Location:
McCormack Hall , Floor 04
Area of Expertise

Modern Mexican History, Latin American Political Economy, History of Commodities and Consumption, Mexican Gender and Cultural History
Degrees

PhD, Stony Brook University

MA, Tufts University

BA, Middlebury College
Professional Publications & Contributions

Co-Authored with Lawrence Clayton and Michael Conniff, A New History of Modern Latin America, Revised and Expanded, Third Edition (University of California Press, 2017)
Co-authored with Edward Beatty, "The World's Beer: The Historical Geography of Brewing in Mexico," in Mark Patterson and Nancy Hoalst Pullen, eds., The Geography of Beer (Springer, 2014).
Made in Mexico: Regions, Nation and the State in the Rise of Mexican Industrialism, 1920s-1940s (Pennsylvania State University Press, 2010).
"The World of Mexican Workers in Historical Perspective," in José Cruz, ed., Latino Immigration Policy: Context, Issues, Alternatives, Proceedings of the New York Latino Research and Resources Network Conference on Latino Immigration Policy, November 3, 2006 (New York: New York Latino Research and Resources Network, University at Albany, State University of New York, 2007).
"Working Class Masculinity and the Rationalized Sex: Gender and Industrial Modernization in the Textile Industry in Postrevolutionary Puebla," in Jocelyn Olcott, Mary Kay Vaughan, and Gabriela Cano, eds., Sex in Revolution: Gender, Politics, and Power in Modern Mexico (Durham, NC: Duke University Press, 2006). [Published in translation: Gabriela Cano, Mary Kay Vaughan, and Jocelyn Olcott, comps. Género, poder, y política en el México posrevolucionario (Mexico: Fondo de Cultura Económica, 2009).]
"The Politics of Economic Nationalism in Postrevolutionary Mexico," History Compass, Blackwell Publishing, 4, Issue 3 (May 2006): 567-577.
"Masculine Bonds and Modern Mothers: The Rationalization of Gender in the Textile Industry in Puebla, 1940-1952," International Labor and Working-Class History 63 (October 2002): 63-80.