Take care of your whole self.
At UMass Boston, we provide health services to help you feel physically and mentally at your best.
Whether you want to hit the gym at the Beacon Fitness Center or attend a therapy appointment through the Counseling Center, you'll have access to the resources you need. Learn about UMass Boston's on-campus medical care and mental health services and explore the many recreation options in our campus facilities.
University Health Services
University Health Services (UHS) provides medical and mental health services in a safe, non-judgmental environment. We provide both telehealth and in-person care for your convenience.
University Health Services General Medicine
Health care providers who have training and experience in college health staff the UHS. We provide a variety of services, such as:
Primary care visits
Preventative care, such as immunizations and tuberculosis screenings
Contraception management
Sexually transmitted infection screening and treatment
Urgent care for minor illnesses and injuries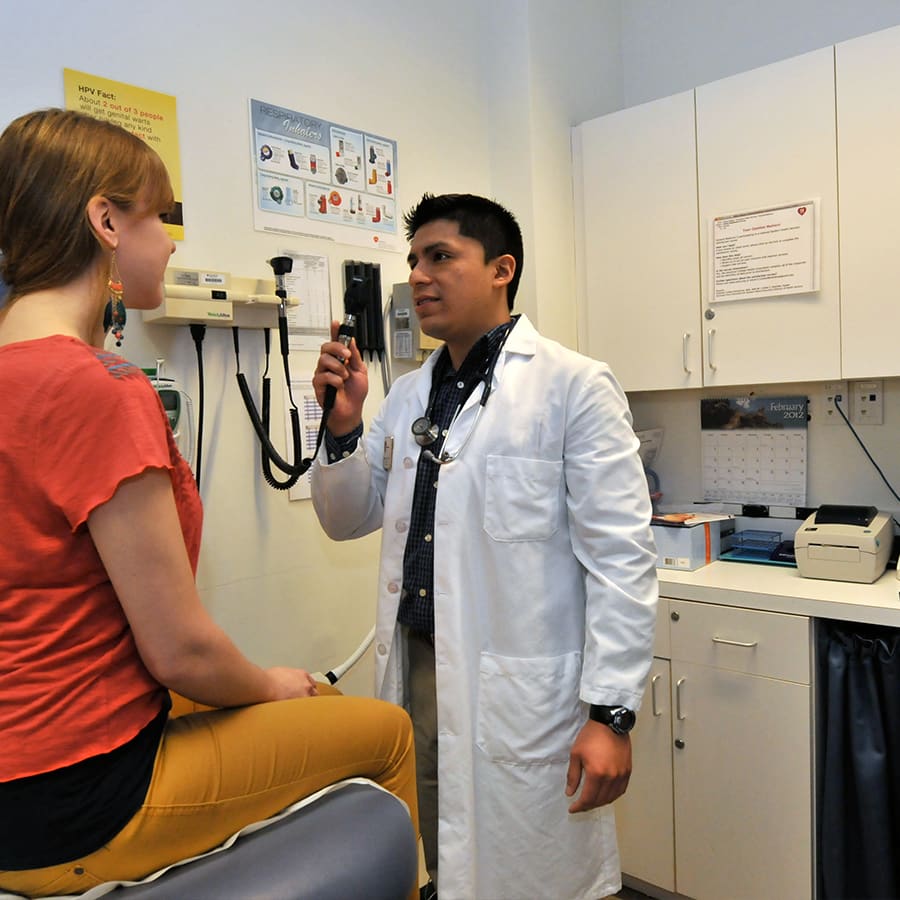 My Health Beacon Portal
The My Health Beacon Portal is a secure system that can be used to schedule appointments and message your healthcare provider. Make an appointment at the My Health Beacon Portal or call 617.287.5660 to schedule an appointment with a University Health Services health care provider. When University Health Services closed and you are seeking medical advice, please call 617.287.5660 to speak to a health care provider from our Nurse Triage Line.
My Health Beacon Portal
University Health Services Counseling Center
Our mental health specialists ensure you have mental and emotional support during your years at UMass Boston. The UHS Counseling Center provides:
Individual therapy
Group therapy
Medication evaluation monitoring
Training and workshops
To make an appointment or to learn more about our services, please call 617.287.5660.
We also offer 24/7 crisis phone support. Simply call 855.634.4135.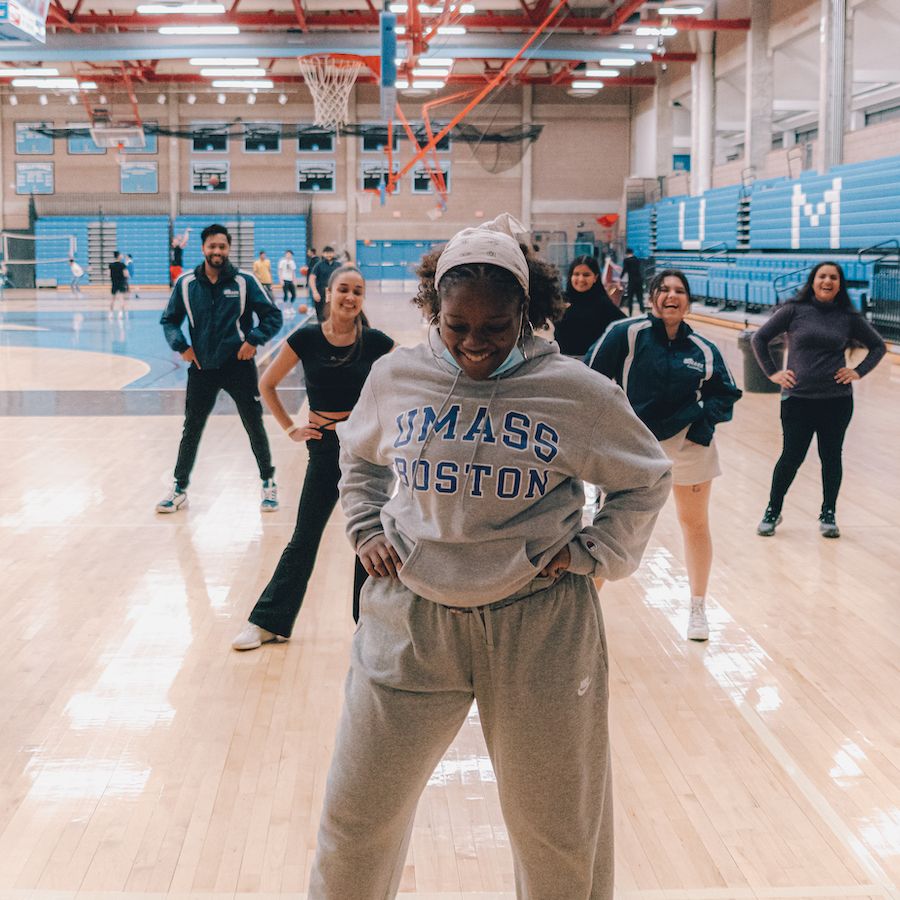 Recreation at UMass Boston
Get active and physically fit through our recreational facilities. All students have free membership to our Beacon Fitness Center, which has cardio and strength training equipment. Visit the Clark Ice Rink for our free skate times, and play basketball and other intramural sports at the Clark Gymnasium. Faculty and staff have the option to buy a membership for our recreational facilities.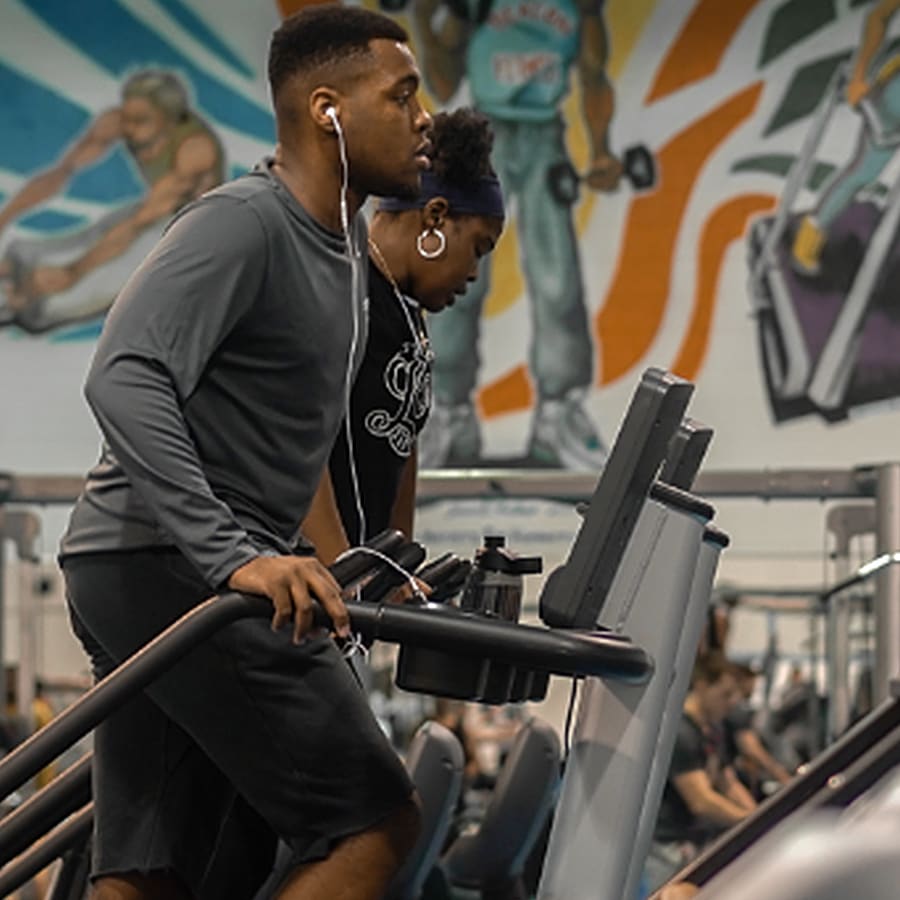 Fitness Wellness
Start your fitness journey or challenge yourself with our Fitness Wellness Program. We offer group fitness classes, from Pilates to power yoga. We also offer personal training for a low fee. Push yourself to reach your fitness goals with UMass Boston's recreation programs.
code