Find comfort, community, and maybe a grilled cheese.
Whether you live in our residence halls or commute, you'll find a safe and welcoming community at UMass Boston.
For students who plan to live on campus, our modern residence halls are a fantastic value. Enjoy ocean views as you gather in lounges flooded with natural light to study, participate in a fun resident event, or simply relax. Stop by the Dining Commons for custom-made stir fry or Breakfast for Dinner Night.
Commuters, who make up more than 90% of our student body, can discover off-campus housing resources through the Off-Campus Living Website. And of course, all students are encouraged to use the many dining options available at UMass Boston—from the Campus Center Food Court to Dunkin' Donuts and Starbucks.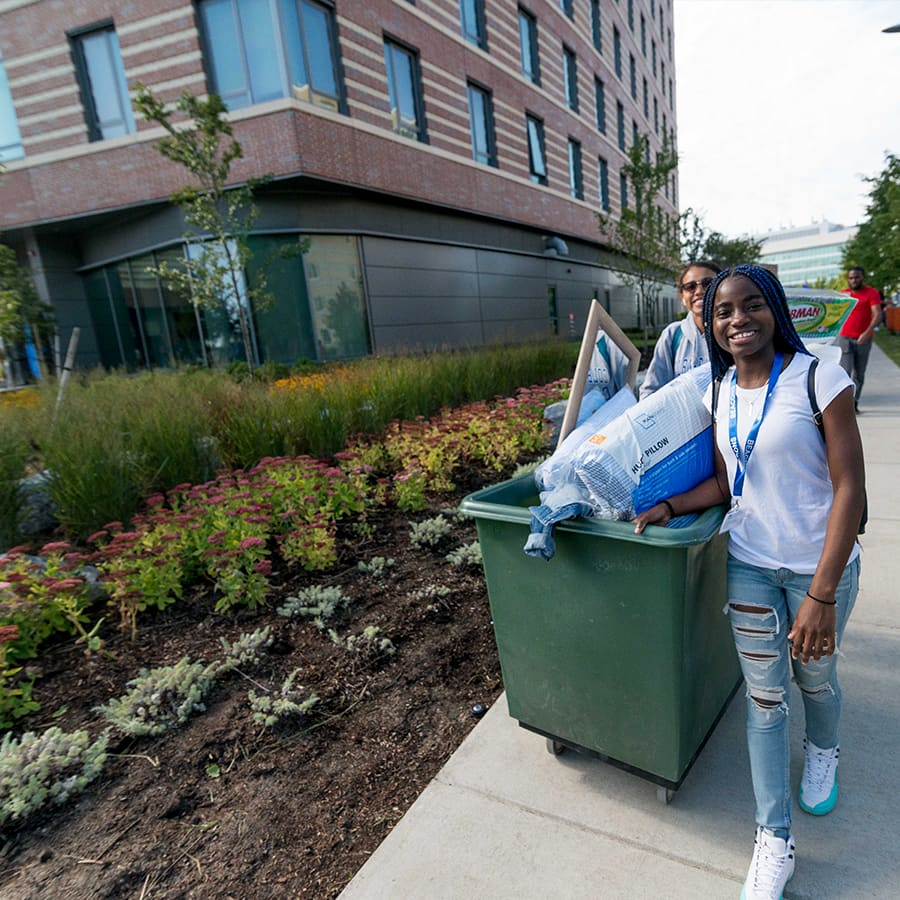 On-Campus Housing
Want to wake up next to Boston Harbor and walk to class in under five minutes? Live in UMass Boston's residence halls and enjoy all the perks of being on our beautiful campus. Built in 2018, the residence halls are a great value for students looking for the robust campus life experience. Plus, you'll enjoy the free shuttle to the T for easy access to the rest of Boston.
Explore On-Campus Housing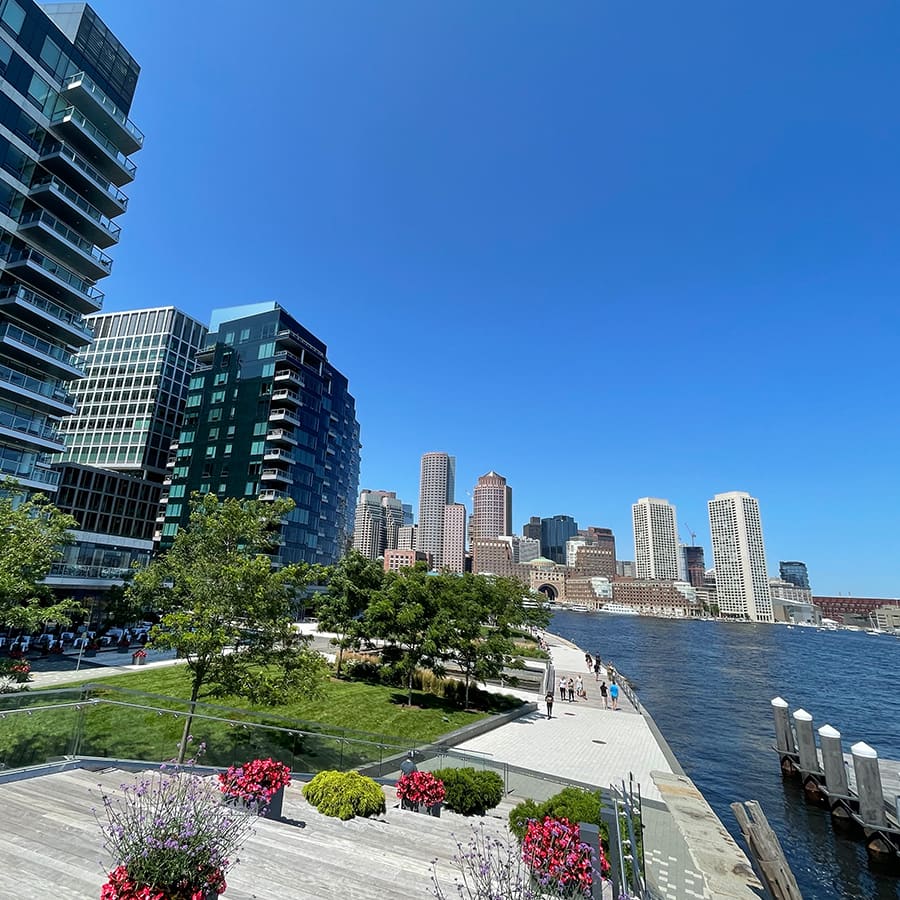 Off Campus Living
Many UMass Boston students live in off-campus housing throughout the vibrant city. And why wouldn't they? Niche.com ranked Boston #6 on its "Best Cities for Young Professionals." Take advantage of the city's public transportation to get to your classes or internship. In your downtime, you can grab cuisine from around the world in Boston or visit the Museum of Fine Arts (free for UMass Boston undergraduate students!). Our Office of Off-Campus Living can help you find apartments and other housing
Explore Off-Campus Living
Dining at UMass Boston
Stay energized on campus with our many convenient dining options. Enjoy a meal with friends at our Resident Dining Commons, grab a coffee at one of our cafés, or treat yourself to a chocolate glazed at our on-campus Dunkin' Donuts.
Where to Eat
Dining Commons | Residence Hall East | 1st Floor
UMarket | Residence Hall East | 1st Floor
Food Court | Campus Center | 1st Floor
Beacon Café | University Hall | 2rd Floor
Dunkin' Donuts | Campus Center | Upper Level
ISC Café | Integrated Sciences Complex | 1st Floor
Meal Plans
UMass Boston offers both residential meal plans and commuter meal plan options. Residential meal plans have a combination of:
Meal "swipes" that can be used in the dining commons in the Residence Hall
Guest meals that can be used in the dining commons
Dining points that can be used at any on-campus retail dining facility
Commuter meal plans can be made up of swipes, dining points, or a combination of the two.