Fitness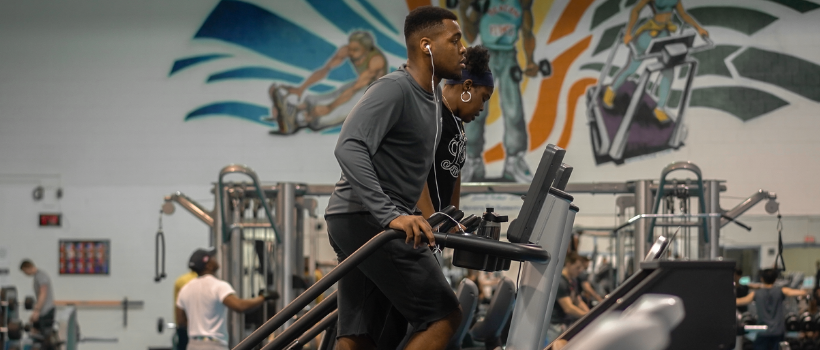 Fitness & Wellness
The University of Massachusetts Boston's Fitness & Wellness program is dedicated to the students, alumni, staff, and faculty of UMass Boston. Here you will find a friendly, healthy environment for everybody from the beginning exerciser to the well-conditioned athlete.
Whether you are new to exercise or want to take your workouts to the next level, our fitness & wellness program is confident we have the programs and fitness staff that can help you reach your goals! Please take time to check out the Beacon Fitness Center, located on the first floor of McCormack Hall.
Group Fitness
We offer several different group fitness class styles. Prior to class make sure you register through our Recreation Portal. Instructors are trained to give exercise modifications so that beginners and regular exercises are challenged appropriately. Beacon Total Body, pilates, yoga, and cardio kickboxing are some of our great offerings.
For information on group fitness and personal training please browse our links on the left side of this page.
Rules & Regulations
Need Assistance?
Need a spotter? Want to use a jump rope for your workout? Having trouble finding something?

If any assistance is needed in spotting or instruction, or if you'd like to check out any of our fitness equipment to help enhance your workout, feel free to ask one of our Fitness Attendants for help.
---
The Beacon Fitness Center will close for all university-dictated closings due to weather or other emergencies. For more questions, call 617.287.6786 during operating hours.