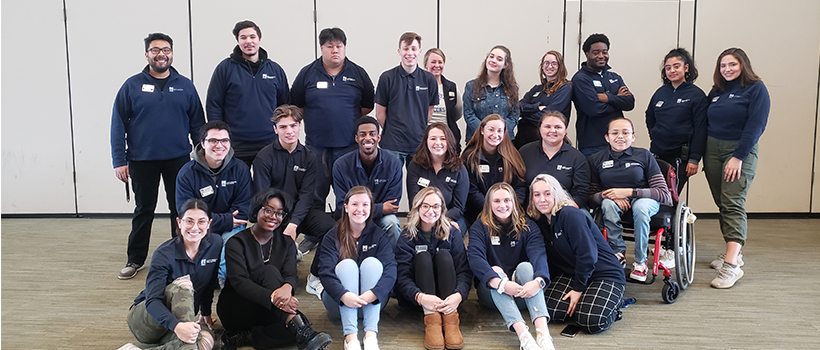 Work with Us
The Campus Center is a living-learning environment for students and they are deeply connected to our operation. Each day the building is opened, closed, and staffed by a reliable and well-trained team of students. Working in the Campus Center allows students to develop their knowledge, awareness, perspective, and confidence.
The Campus Center hires students to serve as building managers, event setup crews, and office and information desk assistants. As a member of our student-centered team, you can enjoy employment in a vibrant and diverse facility as well as flexible scheduling and opportunities to meet and connect with fellow students, faculty, staff, and guests.
If you are interested in working in the Campus Center, please review the complete list of positions available and submit an application to our office. Feel free to contact us if you have any questions.