Class Rings, Photos & Diploma Frames
Photography

Professional photographers from Grad Images, will be taking a photograph of your moment of recognition as you cross in front of the stage at the main ceremony. For the convenience of everyone, please do not stop and pose, and please ask your guests to remain seated during the ceremony. You will be contacted after the ceremony at your home address and given an opportunity to purchase prints, but you are not obliged to do so.
GRADUATES: You can search for your photo from the ceremony at this site:
Enter your last name, school (University of Massachusetts Boston) and year (2022) to see proofs of your photographs.
Class Rings

http://www.jostens.com/apps/jcom/graduationannouncements.mvc?affiliateId=1066270
https://www.balfour.com/massachusetts/boston/university-of-massachusetts-boston
Interested in purchasing a class ring to commemorate your graduation? You have a couple of options! You can visit Jostens' website, set up specifically for UMass Boston, to order online. You can also visit Balfour's website to order online as well.
Diploma Frames

https://www.diplomaframe.com/umaba
https://www.diplomaframe.com/umaba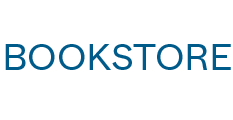 The Alumni Association has partnered with Church Hill Classics to have specially made UMass Boston diploma frames. They are an elegant statement piece that showcase your hard work and protect your precious asset at home or in your new office. The Alumni Office gets several calls weekly from graduates seeking a duplicate diploma because they've lost or damaged theirs.
Is mom or dad, a husband or wife, or other loved one looking for the perfect graduation present? Send them this link to this special UMass Boston diploma frame site. They'll feel good about honoring you, and you'll cherish the lifelong treasure of your beautifully framed university diploma!
The university bookstore also has diploma frames and other UMass Boston gear available for purchase! Click here to visit their website for options.
Commencement
100 Morrissey Blvd.
Boston
,
MA
02125-3393
USA