Werby Paid Public Service Internship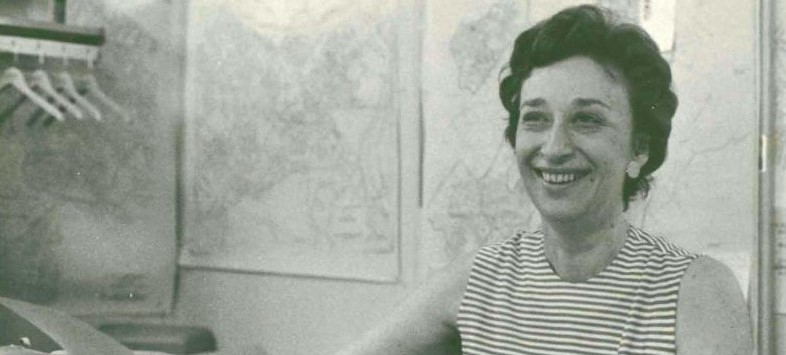 Elaine Werby Public Service Internship

at the Center for Social Policy
The Elaine Werby Public Service Internship provides financial assistance to a UMass Boston student who wishes to gain professional experience in the area of research and evaluation related to social and economic justice. The internship will engage a student with a directed work assignment within a CSP project or with an independent research project closely related to a CSP priority.
Read about the impact of the Elaine Werby Public Service Internship.
To make a donation to the Elaine Werby Public Internship program, please fill out our giving form and designate the gift to the Center for Social Policy Werby Program.
Financial Award
A stipend will be presented to the selected student to help defray educational and living expenses while working as a Werby Intern. The intern will be invited to take part in CSP special events and team meetings. Academic credit will be available according to established University policies and in coordination with the student's department.
Supervision and Outcomes
Interns will be supervised by a member of the CSP staff or an appropriate faculty member or practitioner. The intern and supervisor will meet regularly during the term. At the outset of the internship, the intern, the supervisor, and the CSP Internship Coordinator will agree on the specific outcomes that the intern will complete. Outcomes can take a variety of forms, including, but not limited to a(n):
research report
evaluation report
set of briefs
thesis proposal
chapter of a thesis
art project
About Elaine Werby
Elaine Werby (1921 – 2016) earned her MSW at Boston College in 1966. After graduation, she joined the staff of the Boston Housing Authority, where she collaborated with her colleagues to make the program racially integrated. She was a community organizer in Boston housing projects during the civil rights era.
Beginning in the early 1970s, first as a professor of community planning and human services at UMass Boston's College of Public and Community Service (CPCS) and, then, as a senior research fellow at the Center for Social Policy, Werby's professional focus was to ensure that Boston's citizens, particularly those from low-income backgrounds, have access to good homes.
Werby's early career working with low-income populations and nonprofit service organizations augmented her expertise on social service delivery and public housing. Her keen ability to connect research to practice was widely recognized. Twice she was appointed by Massachusetts governors to serve on the commonwealth's mortgage board and she served as chair of both Family Services of Greater Boston and the Jewish Community Housing for the Elderly. She came to CPCS to offer a practitioner's perspective to students and relished that role until she retired in 1993.
After a brief hiatus, she returned to the Center for Social Policy as a senior research fellow where she worked into her nineties. Over the years she was involved in a number of the center's major housing studies, research on the utilization of food stamps in Massachusetts, and the effects of welfare reform on nonprofit agencies.
In a wonderful tribute to her life, the Boston Globe writes that "Mrs. Werby helped shape the city's public housing policies for decades."

Her lasting touch is everywhere at the center where she has served as a dynamic and insightful mentor. Student learning meant more to her than anything else.
Center for Social Policy
Healey Library, 10th Floor, Room 12
University of Massachusetts Boston
100 Morrissey Blvd.
Boston, MA 02125 USA
617.287.5550
The Center for Social Policy is affiliated with the John W. McCormack Graduate School of Policy and Global Studies.