Fostering Intellectual Curiosity and Leadership
As an intellectually ambitious student, you deserve a home that nurtures your thirst for knowledge and empowers you to make a difference.
At UMass Boston's Honors College, we provide a dynamic and collaborative environment where you can explore complex local and global issues from multiple perspectives. Our Honors College offers seminars taught by distinguished faculty from across the University. Engage in active inquiry and rigorous analysis as you delve into interdisciplinary topics. Collaborate with fellow ambitious students who reflect the vibrant diversity of our urban, local, and global communities.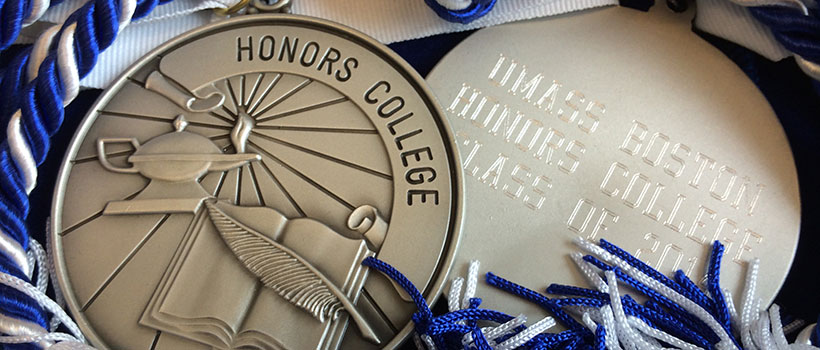 Synthesize Challenging Material and Embrace Ecological Learning
At the Honors College, we challenge you to synthesize challenging material from various disciplines, including arts, humanities, social sciences, natural and life sciences, nursing, and health sciences. Our aim is to create an environment of ecological learning, where diverse paradigms and methodologies foster new ways to understand complex challenges within our interconnected world.
Learn more about the Honors College Academics
Make a Meaningful Impact in Diverse Communities
At UMass Boston's Honors College, we believe in the power of knowledge and skills to benefit diverse communities. We equip you with the tools to conduct ethical research and foster critical social consciousness. Discover how your developing expertise can create positive change.