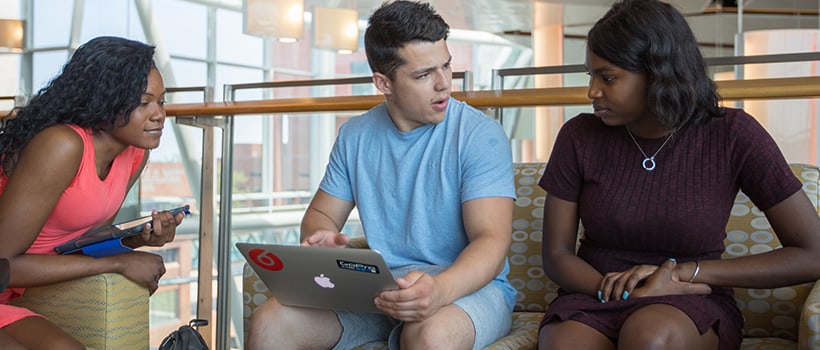 Transition Workshops
After Orientation, New Student Programs continues to support each student's transition to UMass Boston through a series of workshops and social events.
These events are divided in two categories:
Beacon Beginnings: Post-Orientation Series (Late Summer)
Beacon Bearings: Navigating College Life (Academic Year)
All workshops are posted on our Instagram @newbeacons! Follow us today to stay informed.
Beacon Beginnings: Post-Orientation Series
As you continue your transition to UMass Boston, we invite you to join us for Beacon Beginnings, a virtual event series where you can meet your classmates, connect with current student leaders, and learn more about the greater UMass Boston community. Over the course of five weeks from July 18th to August 19th, you will have the opportunity to join multiple zoom sessions to play games and learn about life at UMB.
There are three opportunities each week to participate:
Tuesday 6:00pm-7:30pm
Wednesday 11:00am-12:30pm
Thursday 6:00pm-7:30pm
Each week focuses on a different topic about navigating life at UMass Boston:
Week 1 (July 19, 20, & 21): Student Involvement
Week 2 (July 26, 27, & 28): Parking & Transportation
Week 3 (August 2, 3, & 4): Athletics & Recreation
Week 4 (August 9, 10, & 11): On & Off-Campus Living
Week 5 (August 16, 17, & 18): Campus Safety
To join Beacon Beginnings click here!