Meet the Research Team
Chief of Research
Edward Tronick, PhD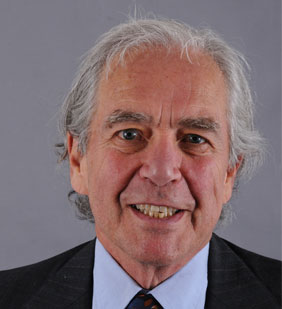 Edward Tronick, PhD, is a developmental and clinical psychologist and is recognized internationally as a researcher on infants, children, and parenting. He developed the Face-to-Face Still-Face Paradigm and videotaped micro-analytic studies of infant en face interactions, pioneered studies of the effects of maternal depression on infants, and carried out numerous cross-cultural studies of infant and child development. His Mutual Regulation Model and Dyadic Expansion of Consciousness hypothesis are widely accepted accounts of social interactions and therapeutic processes. Continue Reading...
---
Director of Research
Nancy Snidman, PhD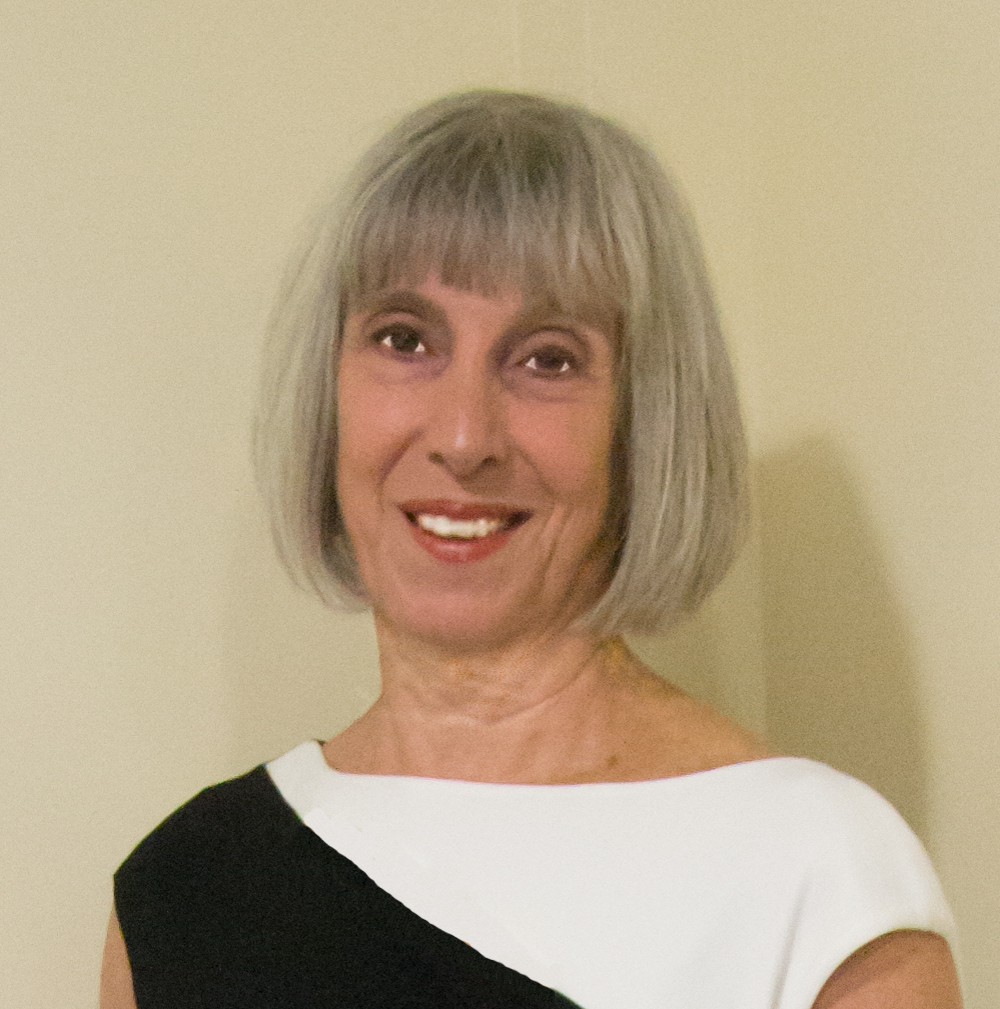 Nancy Snidman received her PhD in learning from the University of California, Los Angeles. After completing a postdoctoral fellowship from the John D. and Catherine T. MacArthur Foundation in the Psychology Department at Harvard University she became Research Director for the Infant Study at Harvard where she conducted research for over two decades specializing in the psychophysiological correlates of infant temperament. She is the author, along with Jerome Kagan, of The Long Shadow of Temperament (2004), which traces their 25 years of longitudinal studies of behaviorally inhibited and uninhibited children. She was also the director of EEG research for TRANSCEND (Treatment, Research And NeuroSCience Evaluation of Neurodevelopmental Disorders) at Massachusetts General Hospital. The focus of this program was to develop profiles of measures for early identification of autism. Snidman's interests include biological correlates of temperament and individual differences, autism, and socio-emotional development. Her research has included typically developing children as well as studies into the relationship between psychobiology and psychopathology with a number of clinical populations including children of parents who have panic attacks or depression, and children with depression, burn trauma and children of international adoptions.
---
Assistant Research Professors
Cindy Liu, PhD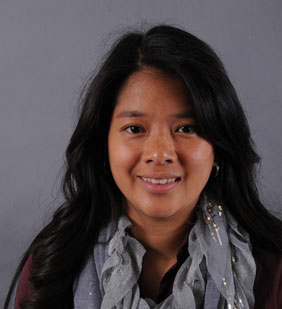 Cindy Liu received her PhD in clinical psychology from the University of Oregon, completed her clinical internship at McLean Hospital, and her postdoctoral fellowship at Children's Hospital Boston. Liu's research focuses on culture and socioemotional development, and race and ethnic disparities as related to maternal and child mental health. Her program of research incorporates data ranging from behavioral and physiological data collected from the laboratory to population level variable from large survey research. One observational study, the Asian-American Temperament Study, investigated the role of infant temperament on infant behavioral and physiological response to mothers during the Still-Face Paradigm in Chinese Americans and European Americans. Liu is also leading a project investigating risk factors for perinatal depression and predictors of health utilization by race and ethnicity, and implications for mental health screening. As a recipient of an R21 from the National Institutes of Health and a seed grant from the Robert Wood Johnson Foundation, she will be evaluating biological measures of chronic stress in mothers and infants here at the Child Development Unit through her Hair Cortisol Study.
Jennifer DiCorcia, PhD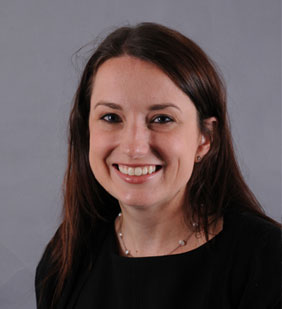 Jennifer received her PhD in Experimental Psychology at Tufts University and recently completed her postdoctoral training at Children's Hospital Boston. Her research interests consider the building blocks of emotion development and how this development may be affected by individual differences within the developing infant (e.g., physiological reactivity, temperament). Specifically how we come to attend to, recognize, use, and eventually regulate emotions. Since working at the Child Development Unit, Jennifer's research interests have expanded to include the influence of the mother-infant dyad and how individual differences within their relationship, both intrinsic and extrinsic, may affect subsequent emotion development. Along with her work at the unit, Jennifer is currently a professor of statistics at UMass Boston as well.
---
Research Coordinators
Erin Duffy

Erin graduated from the University of Massachusetts Boston with a bachelor's degree in psychology. After graduating she received her certification in infant/toddler and preschool teaching. She worked as an infant/toddler teacher at The Children's Center at Milton Academy before beginning her work as a research coordinator for The Child Development Unit in 2007 at its Boston Children's Hospital location. She has continued her work at its new home at UMass Boston. She has been involved in such projects as The Memory Study, The EEG Memory Study, The Reactivity Study, the Asian-American Temperament Study and the Mother Infant Regulation Study. Erin welcomed her first child, Mia, in February of 2012.
Emily Ogoreuc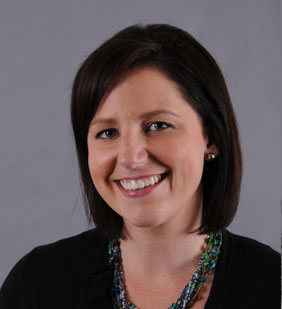 Emily received a Bachelor's Degree in Psychology from The Catholic University of America in Washington, DC. After graduating, Emily worked as an Intervention Specialist providing behavior therapy to children diagnosed with Autism. Her interest in the field of Autism then led Emily to join the TRANSCEND Research Program at Massachusetts General Hospital where she worked as a Study Research Coordinator. There she gained experience administering cognitive, behavioral, and language assessments to children with and without Autism. She also helped children to complete the study procedures which included MRI, MEG, and EEG. In 2008, Emily joined the Child Development Unit at Children's Hospital Boston as a research coordinator and moved with the lab to UMass Boston in 2012. Here at the unit, Emily feels fortunate to continue combining her interests in research and working with children and has found working with infants particularly interesting. She looks forward to learning more about infant and child development through her involvement with current and future studies. In her spare time, Emily enjoys traveling, playing volleyball, and baking.
Emily Brown
Emily is a graduate from Tufts University in Medford, MA, where she received her bachelor's degree in psychology and child development. As an undergraduate, Emily was a board member of the university's Child Development Association as well as a research assistant in the Emotion, Brain, and Behavior Lab where she worked on research projects with participants ranging from ten years old to sixty years old. Her primary interest has always been in children, though, and she eventually hopes to receive her PhD in counseling psychology and work as a child or family therapist. She is particularly interested in gender issues and alternative families. In her spare time, she enjoys running, swimming, and traveling.
---
Research Assistants
Lauren Balest
Lauren is currently a senior at the University of Massachusetts Boston pursuing a BA in psychology and a minor in sociology. She began interning at the Child Development Unit in the summer of 2013 and has participated in two research apprenticeship classes with Ed Tronick. She continues to work at the lab and is involved in running studies as well coding mother – infant dyads. The young children Lauren has worked with at the lab has prompted her to pursue a career working with children. Lauren was accepted to the MSW program at Simmons and will be attending in the fall of 2015. Lauren is grateful for all of the opportunities the lab has provided and looks forward to being involved in future research. In her spare time Lauren enjoys cooking, reading and spending time with family.
Nicole English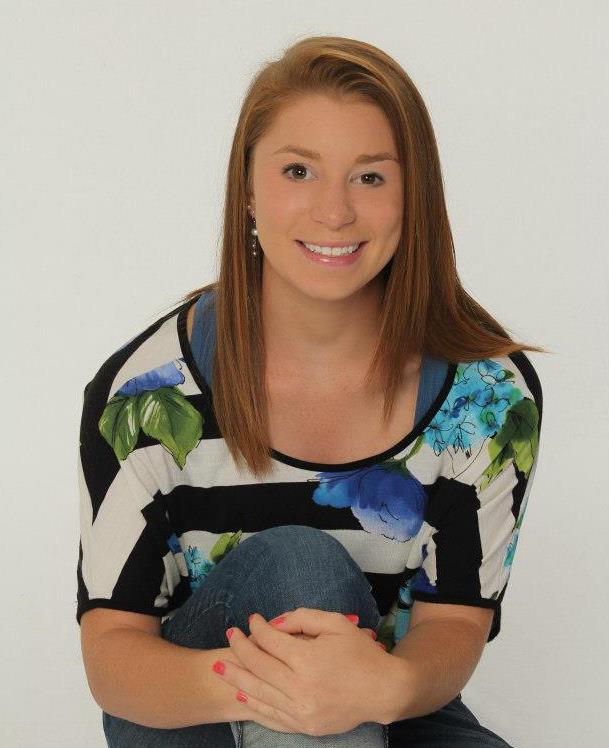 Nicole is currently a junior at Northeastern University pursuing a bachelor's degree in behavioral neuroscience and a minor in human services. She began interning at the Child Development Unit in the summer of 2015 as part of Northeastern's co-op program. In the past, she worked as a Research Assistant in the Neurobiology Department at Harvard Medical School performing experiments with mice to test working memory and decision making. However, her time working in Northeastern's Childcare Center and volunteer work has convinced her that she was meant to pursue a career working with children. Nicole is excited to be a member of the lab and is looking forward to contributing her ideas, as well as learning everything she possibly can. Outside of working, she is busy mentoring K-8th grade girls at Science Club for Girls, and volunteering with Circle K and Human Services Organization. In her spare time, she enjoys traveling, running half marathons, and spending time with family.
Sarah Nodine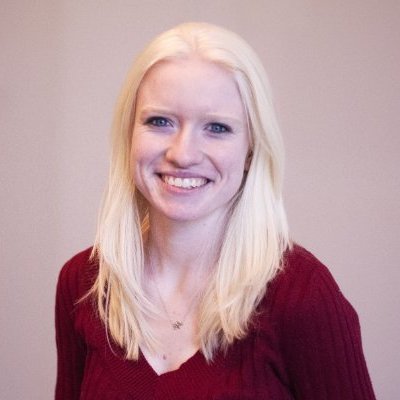 Sarah is a student at Northeastern University pursuing a Bachelor's degree in Psychology with a minor in Behavioral Neuroscience. She began working as a Research Assistant at the Child Development Unit in July 2015 as a part of the Northeastern University Co-op program. Sarah became interested in child development once she started volunteering at Boston Children's Hospital in September 2014. She has an interest in medicine and research, especially in the psychology field, and therefore is grateful for the opportunity to be a part of the research team here at the Child Development Unit. In her free time, Sarah tutors students in Organic Chemistry and also enjoys dancing and traveling.
Rachel Vallee
Rachel is currently a third year student at Northeastern University pursuing a Bachelor's degree in Behavioral Neuroscience and a minor in Women's, Gender, and Sexuality Studies. She began working at the Child Development Unit in the summer of 2017 as part of Northeastern's co-op program. Rachel has always loved working with children and is grateful that her first experience working in research has allowed her to continue to explore this interest. At Northeastern, Rachel mentors 3rd-5th grade girls through Strong Women Strong Girls, volunteers with the Special Olympics, and is a member of the neuroscience honor society. In her spare time, Rachel enjoys watching movies, skiing, exploring Boston, and spending time with friends and family.
---
Doctoral Students
Akhila V. Sravish, MA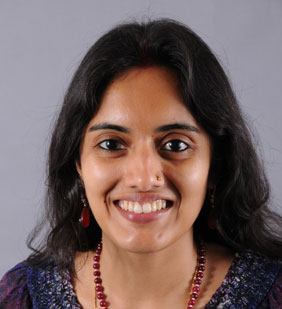 Akhila was born and raised in Mumbai, India, and relocated to the United Stated for graduate school. She is a doctoral candidate in the Clinical Psychology program at the University of Massachusetts Boston, under the mentorship of Ed Tronick. Her academic career began as an Engineering and Biological Sciences dual-major undergraduate at BITS Pilani in India, where she was pursuing a career in Bioinformatics. However, she became more interested in direct patient care and decided to study psychology. In an attempt to integrate several years of Indian classical dance training with her interest in psychology, she completed a graduate degree in Creative Arts in Therapy, with a specialization in Dance/Movement Therapy, at Drexel University. She has since worked with children, adolescents and families in a variety of mental health care settings in the US and in India. Akhila's current clinical training is focused on treatment of childhood psychopathology as well as psychological and neuropsychological assessment. Her current research in the Child Development Unit is focused on studying social and emotional development in infants within the framework of the infant-parent dyadic relationship. She is also a recent graduate of the Infant-Parent Mental Health fellowship program. In her spare time, Akhila enjoys blogging, traveling, and performing and teaching Indian classical dance
Karim Afzal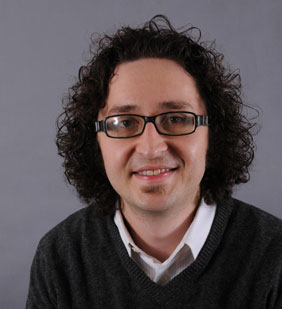 Karim received his bachelor's degree in sociology from Wheaton College and his master's degree in Psychology from Adelphi University. He is pursuing his PhD in clinical psychology at Fielding Graduate University. Edward Tronick is his dissertation chair. His research experience includes having worked in a radiology lab at Beth-Israel Deaconess Medical Center/Harvard Medical School, where he earned co-authorships on studies focusing on developing image-guided, minimally invasive therapies for malignant cancerous diseases. In the Child Development Unit lab, Karim is participating in a research project that examines depressed mothers and their infant interactions in a naturalistic home setting. His dissertation - the Infant Social-Referencing study - is investigating infant social referencing and memory of mother-stranger interactions. His clinical and administrative experience includes having worked in FEGS and YAI in New York City, which provide an array of health care services (e.g., psychological assessment, residential treatment) for people with developmental disabilities. Additionally, his clinical psychology experience includes having worked with diverse psychiatric populations in New York University/Bellevue Hospital and Albert Einstein School of Medicine/Jacobi Medical Center. He will be completing his clinical psychology internship at the University of Connecticut Medical School's Institute of Living/Connecticut Children's Hospital/Hartford Hospital.
Fernanda Lucchese
Fernanda received her BA in developmental psychology from Duke University and her MA in psychology, with a concentration in biopsychology, from New York University. Her master's thesis focused on the early trends of language development in Latino toddlers from different national origins. She holds certificates in early childhood education and health policy from Duke University. She has recently joined the Clinical Psychology PhD Program at University of Massachusetts Boston, during which Ed Tronick will serve as her mentor. Fernanda was born in Porto Alegre, Brazil, and, from an early age, has enjoyed traveling and learning about different cultures. She is passionate about working with young children. After spending two years working with immigrant mothers and their infants in New York City, Fernanda has developed great interest for cross-cultural developmental issues. She is also interested in developmental neuropsychology and plans to pursue this field as a clinician and researcher.
---
Interns
Alysha Shearer-Cantrell
Alysha is currently a senior at the University of Massachusetts Boston working towards her BA in psychology and sociology. In the past, Alysha has worked as a private caregiver and also as a preschool assistant at the Boys and Girls Club of Greater Billerica, which cultivated her interest in child development. She began her first research apprenticeship course in the Child Development Unit under Ed Tronick in the spring of 2015, where she worked on coding videos showing mother and infant interactions, primarily those involved in the Still Face Paradigm. She plans to continue working in the lab until she graduates in the Spring of 2016. Once she graduates, Alysha aims to pursue a master's degree in educational psychology, either at a university within Boston or one on the West Coast where she grew up. She aspires to one day work as a school psychologist within an elementary school setting. In her free time, Alysha enjoys travelling and volunteering, and has recently completed a fellowship program in which she connected with young students living in low-income areas in Belfast, Ireland. She also takes pleasure in reading, spending time with friends and family, and exploring the rich city of Boston.
---
Lab Associates
Fabia Eleonora Banella
Fabia is a clinical psychologist and a trained psychotherapist at the Italian Institute of Relational Psychoanalysis and Self Psychology. She is a fellow at the Infant-Parent Mental Health Postgraduate Certificate Program at the University of Massachusetts Boston. After earning her MA degree in psychology in 2007, she worked in the field of addiction and in the area of parenting support and infant-parent mental health. She joined the Child Development Unit in 2013 as a research visitor where she has been researching mother-infant implicit and procedural communicative behaviors and the infant's unique ways of being in a relationship that is established early in development.
She currently resides in Rome, Italy and works in a pediatric clinic and in a family care center for families with children aged between 0-6 years old. In addition to her clinical activity, she is involved in research activities at "Sapienza" University in Rome, with a special focus in the field of infant development.
Dominick Newell

Dominick was a research assistant in the lab during his time as a student at the University of Massachusetts Boston. He joined the Psychiatry Neuroimaging Laboratory at Brigham and Women's Hospital in July 2014 as a research assistant following graduation. As an undergraduate, he completed research in the Laboratory of Applied Neuroscience, Child Development Unit, and the Youth Development Lab. He has also interned at Framingham State Prison and Arbour Hospital in Jamaica Plain.
Dana Thompson
Dana is a doctoral student in the Applied Developmental and Educational Psychology Department at Boston College, where her research focuses on the role of family environment and engagement in early child development outcomes. Her most recent research examines the role of cumulative stress in the association between poverty in early childhood and long-term child academic and social-emotional outcomes, as well as the role of family processes in moderating these associations. Prior to returning to graduate school, she served as director of research at the Center for Talent Development (CTD) at Northwestern University's School of Education and Social Policy. She received a bachelor of arts in philosophy from Carleton College and a master's degree in education from Northwestern University.
The Child Development Unit
University of Massachusetts Boston
100 Morrissey Blvd.
Wheatley Hall, 3rd Floor, Suite 120
Boston
,
MA
02125-3393
Connect