Elder Index
www.ElderIndex.org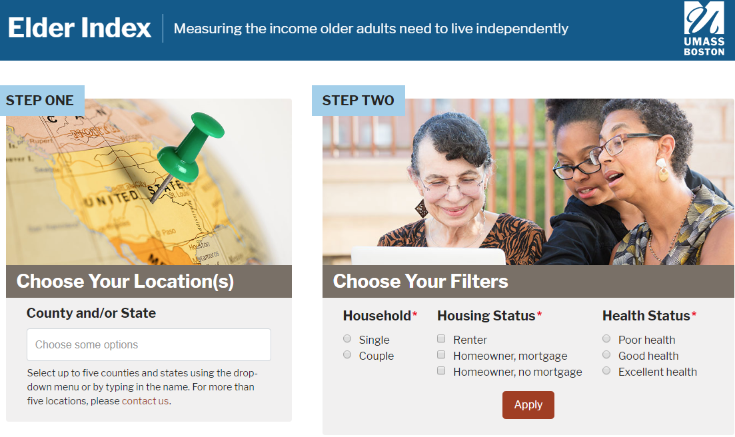 "The Elder Index allows researchers to tailor the adequacy measure to the elderly while still providing a relatively simple way to evaluate retirement security."
- Congressional Budget Office (2017), Measuring the Adequacy of Retirement Income: A Primer
The Elder IndexTM, a tool developed by the Gerontology Institute, is a measure of the income that older adults need to meet their basic needs and age in place with dignity. The Index is specific to household size, location, housing tenure, and health status. It includes the cost of housing, health care, transportation, food, and miscellaneous essentials.
Look up and compare county, state, and national Elder Index values.
View monthly and annual Elder Index values by housing type, household size, and health status.
View breakdown of cost components.
Download charts and tables for specific locations.
---