2020 Chancellor's Award Winners to Be Celebrated at In-Person Commencement
---
05/26/2020
| Office of Communications
Professors Levitt, Bussiere, and Kunz to Be Honored Alongside 2020 Senior Class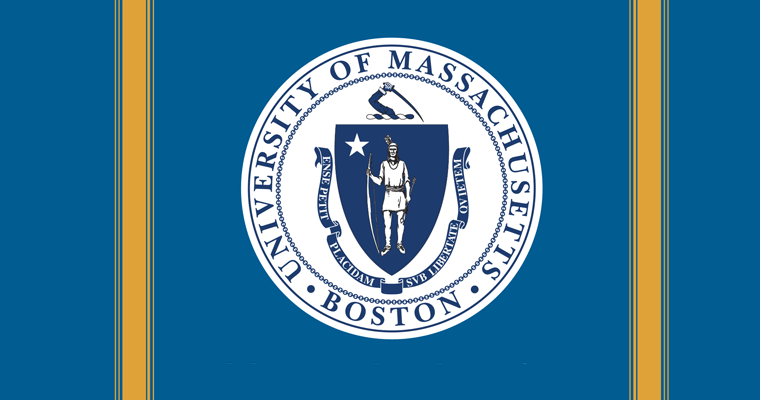 Professors Heidi Levitt, Elizabeth Bussiere, and Werner Kunz will be honored when UMass Boston holds its in-person 2020 Commencement ceremony. The three will receive Chancellor's Awards in the areas of scholarship, teaching, and service during the ceremony, on a date still to be set.
Professor Heidi Levitt, Department of Psychology
Chancellor's Award for Distinguished Scholarship
Professor of Psychology Heidi Levitt is an internationally known expert whose work exemplifies the goals and ideals of the University of Massachusetts Boston. She has written two books, 99 peer-reviewed journal articles, and 35 academic chapters in the areas of qualitative methods, psychotherapy processes, and lesbian, gay, bisexual, transgender, and queer (LGBTQ+) gender communities. A 2018 article in American Psychologist was the most downloaded paper across all 89 of the APA's journals. She has also produced two films on the review of qualitative research and serves as editor of two highly regarded journals in psychology.
Professor Levitt is committed to the development of the next generation of researchers. She has published with 87 students -- doctoral, masters, and undergraduates. In addition, 138 of her 225 conference presentations have been conducted with student co-authors.
Professor Elizabeth Bussiere, Department of Political Science
Chancellor's Award for Distinguished Teaching
Since Associate Professor of Political Science Elizabeth Bussiere began teaching at UMass Boston in 1988, she has stood out among her peers for excellence in teaching. Her primary focus in the classroom is on the American judicial system, regularly teaching three upper-level courses in this area. However, through her frequent offerings of First Year and Intermediate Seminars, she has brought the issues and concerns raised in those courses to a wider audience.

Students praise Professor Bussiere's extensive feedback on class assignments as well as mentorship outside of class. She organizes opportunities for students to interact with professionals, particularly in legal careers. She has also successfully guided students to seek law school admission and to go on to become practicing attorneys.
A former student writes, "Professor Bussiere is not only an academically gifted professor, she is also one who makes her students ponder, reflect, and think well beyond the confines of the classroom."
Professor Werner Kunz, College of Management, Department of Marketing
Chancellor's Award for Distinguished Service
Professor of Marketing Werner Kunz, a leading authority on business application of social media, has been a faculty member at UMass Boston since 2007. He received the College of Management Dean's Award for Distinguished Service in 2018.
Since 2011, Professor Kunz has conducted the highly regarded Social Media Day, an annual conference for members of the business, hi-tech, and social media communities, which offers lectures, panel discussions, free training, and opportunities to network. For the last seven years, he has worked with SERVSIG (the special interest group of the American Marketing Association). Through his tireless efforts he has elevated its branding, bringing the organization to new heights. Professor Kunz founded the Digital Media Lab at UMass Boston in 2014, managing to create the lab as totally self-sustaining financially. Professor Kunz also served on several journal editorial boards and university committees.
About UMass Boston
The University of Massachusetts Boston is deeply rooted in the city's history, yet poised to address the challenges of the future. Recognized for innovative research, metropolitan Boston's public university offers its diverse student population both an intimate learning environment and the rich experience of a great American city. UMass Boston's colleges and graduate schools serve 16,000 students while engaging local and global constituents through academic programs, research centers, and public service. To learn more, visit www.umb.edu.