American Educational Research Association Names UMass Boston Professor One of 12 Fellows for 2020
---
02/27/2020
| Colleen Locke
AERA Devoted to Scientific Study of Education and Learning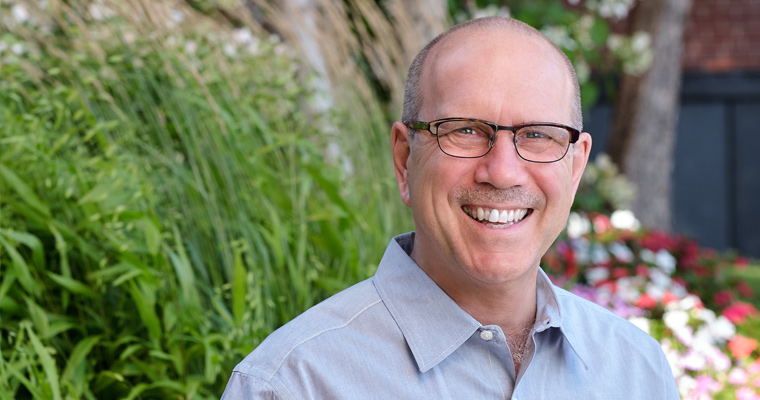 Mark R. Warren is a professor of public policy and public affairs in the McCormack Graduate School.
The American Educational Research Association (AERA) today named Mark R. Warren, a professor of public policy and public affairs in the McCormack Graduate School, one of its 2020 AERA fellows. Only 12 scholars were selected for their notable and continuous research achievements.
"I am grateful to the AERA for selecting me for this high honor, and I am happy to see that the kind of research that I conduct—community-engaged scholarship that works in deep partnership with parents, young people, and communities struggling for racial equity and social justice—is recognized as highly valued and critically important to the advancement of public education and American democracy," Warren said.
Warren, in his eighth year at UMass Boston, will be inducted alongside the other 2020 fellows on April 18 during the 2020 AERA Annual Meeting in San Francisco.
"We are delighted to honor these scholars for their contributions to education research and their dedication to education research and their dedication to the field," said AERA Executive Director Felice J. Levine. "AERA fellows exemplify the highest standards of excellence through accomplishment, professionalism, and commitment. We welcome the class of 2020 to these prestigious ranks."
Warren is currently on sabbatical from UMass Boston, holding the 2019-2020 SAGE Sara Miller McCune Fellowship at the Center for Advanced Study in the Behavioral Sciences at Stanford University. During his fellowship year, he is writing a book on the grassroots movement to dismantle the school-to-prison pipeline. The term refers to harsh and racially inequitable school discipline practices that push students, especially young men of color and those with social needs, out of school and into the criminal justice system. Based upon his research on this movement, Warren is developing a new theory of national social movements that work to strengthen and expand local organizing as much as target federal policy.
Founded in 1916, AERA is the largest national interdisciplinary research education association devoted to the scientific study of education and learning. There are currently 665 AERA fellows.
About UMass Boston
The University of Massachusetts Boston is deeply rooted in the city's history, yet poised to address the challenges of the future. Recognized for innovative research, metropolitan Boston's public university offers its diverse student population both an intimate learning environment and the rich experience of a great American city. UMass Boston's 10 colleges and graduate schools serve 16,000 students while engaging local and global constituents through academic programs, research centers, and public service. To learn more, visit www.umb.edu.