Clinical Psychology Student Selected as Inaugural Scholar for Advocacy and Mentoring Program for Diversity
---
06/18/2020
| Colleen Locke
Ingrid Hastedt Researches Health Disparities in Autism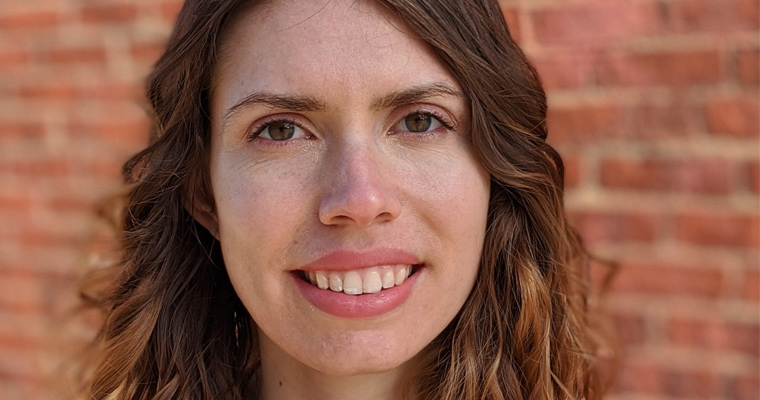 A UMass Boston PhD student has been selected to be an inaugural scholar in the Society for the Advancement of Psychotherapy's Advocacy and Mentoring Program for Diversity (AMPD). The AMPD is a two-year program designed to provide exposure and mentoring for doctoral students who have an interest in learning about the leadership of the Society for the Advancement of Psychotherapy, Division 29 of the American Psychological Association.
Ingrid Hastedt, 28, is a rising fourth-year student in the Clinical Psychology PhD Program from Guatemala City, Guatemala. She's worked alongside UMass Boston professors Abbey Eisenhower and Alice Carter on the ABCD Early Screening Project, a collaboration between UMass Boston's Child Development Lab, Tufts University School of Medicine, Rutgers University, Northeastern University, and several early intervention agencies throughout Boston. Hastedt conducts clinical assessment for the ABCD Early Screening Project. Her research work on health disparities in autism includes Spanish-speaking families of children with autism.
"After earning my PhD, I want to work with young children and families in mental health, particularly with families with limited access to mental health care such as racial/ethnic minorities," Hastedt said. "The reason I came to the Clinical Psychology Program at UMass Boston was their social justice mission and their commitment to addressing social justice issues in clinical psychology."
Hastedt and the other AMPD scholars will be selected to work on a diversity-related project within a specific domain of interest (e.g., publications, membership, practice, education and training, public interest and social justice, diversity, or science and scholarship). AMPD scholars will receive mentoring from committee members, committee chairs, and representatives of their domain of choice. They will also attend executive board meetings and teleconference with members of their chosen domain.
About UMass Boston
The University of Massachusetts Boston is deeply rooted in the city's history, yet poised to address the challenges of the future. Recognized for innovative research, metropolitan Boston's public university offers its diverse student population both an intimate learning environment and the rich experience of a great American city. UMass Boston's colleges and graduate schools serve 16,000 students while engaging local and global constituents through academic programs, research centers, and public service. To learn more, visit www.umb.edu.