College of Education's Dean Berger Appointed Provost and Vice Chancellor for Academic Affairs
---
12/07/2020
| Office of Communications
College of Education and Human Development Dean Joseph Berger has been appointed to be the next provost and vice chancellor for academic affairs for the University of Massachusetts Boston. Effective February 1, 2021, he will become the thirteenth permanent provost of the university.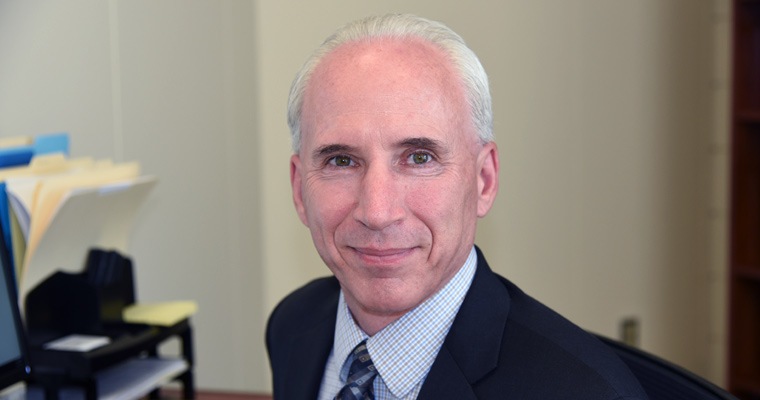 " It is a tremendous honor to serve UMass Boston in this capacity at this critical moment of history for our campus and society. "
"I am confident that Dean Berger has the sensibilities, skills, and knowledge to take UMass Boston's academic, research, and teaching endeavors to the next level of excellence, relevance, and ethical engagement," said Chancellor Marcelo Suárez-Orozco in an email to the campus community. "Dr. Berger is a renowned and award-winning scholar whose work focuses on higher education policy, organization and leadership, the impact of higher education on key stakeholders, and the development of higher education in various national contexts. He is ideally suited to meet the challenges of our times."
Berger is a professor of education and was appointed the dean of the College of Education and Human Development at UMass Boston in September 2017. He holds a BA in Anthropology and Sociology from Lawrence University, Appleton, Wis.; an MA in College Student Personnel from Bowling Green State University; and a PhD in Education and Human Development, Higher Education Administration, from Vanderbilt University.

He previously served as the senior associate dean in the College of Education at UMass Amherst, where he was also the director of the Center for International Education. He has nearly 20 years of strategic academic leadership experience in which he has been instrumental in developing innovative academic programs, enhancing faculty development, improving opportunities for inclusive student success, building improved administrative infrastructure, promoting sponsored research, cultivating mission-driven fundraising, engaging community partners, promoting international collaboration, and championing social justice.
"It is a tremendous honor to be able to serve UMass Boston in this capacity at this critical moment of history for our campus and society," Berger said. "As Boston's public research university, we are uniquely embedded in the fabric of our diverse community, and I am excited about the challenges and opportunities we will be navigating together as we advance our extraordinary mission."
Internationally, Berger has provided leadership for projects in countries such as Malawi, China, Russia, Palestine, Pakistan, and Afghanistan and consulted with institutions in Chile, Colombia, Egypt, Qatar, Peru, Poland, Philippines, and Somalia. He also served as the chair of the Global Higher Education and Research (GHEAR) Initiative for the Worldwide Universities Network. He has authored dozens of journal articles, book chapters, and research reports and has served on the editorial boards for several top journals. He has received $63 million in funding for his work from agencies and foundations such as the National Science Foundation (NSF), United States Agency for International Development (USAID), Ford Foundation, and the Nellie Mae Education Foundation. He has won several national awards for his scholarship from associations such as the Association for the Study of Higher Education (ASHE), American College Personnel Association (ACPA), National Association of Student Personnel Administrators (NASPA), and the Phi Kappa Phi National Honor Society.
His full CV is available here.
Berger was one of three finalists selected by a search committee made up of diverse members of the UMass Boston community, including faculty, staff, students, and administrators, and led by committee chair Professor Jean Rhodes.
He will replace Interim Provost Emily McDermott, who has served in that position since August 2017. Emily joined the UMass Boston faculty in 1974. Her substantial teaching experience spans more than 35 different undergraduate and graduate courses, and she has undertaken extensive scholarly work in Greek tragedy, Late Republican and Augustan poetry, and Classical Reception. She has also provided extensive service in various university leadership roles.