Confirmed Coronavirus Case
---
02/01/2020
| Katherine Newman, Interim Chancellor
Dear Students, Faculty and Staff,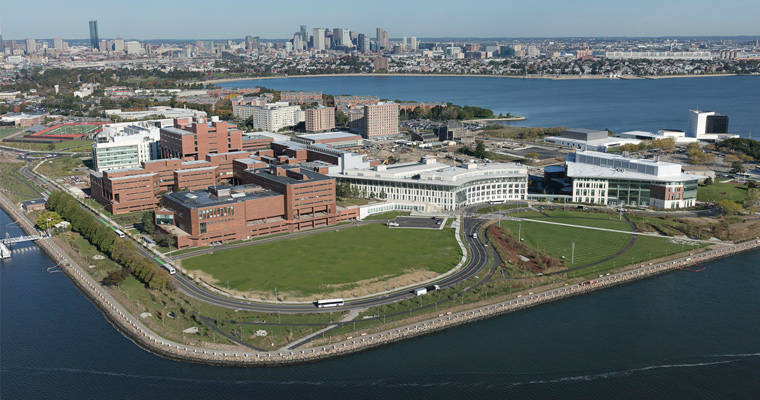 I want to let you know that a member of the UMass Boston community who recently returned from Wuhan, China has tested positive for the novel coronavirus. We are working closely with the Massachusetts Department of Public Health (MDPH) and the Boston Public Health Commission (BPHC) to ensure all guidelines and protocols are diligently followed. These agencies will continue to monitor the treatment and health of the affected person. State and city public health authorities have informed us that the risk to members of our community is low. For these reasons, we expect "business as usual" on campus.
Up-to-date information can be found on MDPH's new website as well as the CDC's website. For members of the campus community who have questions, the university has set up a call center at 617.287.5400. If you have any concerns about your own health or are simply feeling anxious, I encourage you to call. We are here for you.
As a reminder, coronaviruses are respiratory viruses and while the risk of the coronavirus to Massachusetts residents remains low, we advise you to take many of the same steps to help prevent colds and the flu, including:
Wash your hands often with soap and water (20 seconds of scrubbing) or use alcohol-based hand cleaners (cover all surfaces and rub until dry).
Cough/sneeze into a tissue. Dispose of used tissues immediately into a trash can. If you don't have a tissue, cough/sneeze into the crook of your elbow, not your hands.
Avoid touching your eyes, nose, and mouth, which accelerates the spread of infections.
Avoid close contact with others who are sick.
If you are sick, avoid contact with others, including classes, parties, meetings, and events.
Do not share glasses, eating utensils, water bottles, cigarettes/vapes/JUULs, lipstick/makeup, etc.
For anyone who recently returned from an affected area, if you feel well, follow the routine advice listed above while you go about your daily activities. If you develop respiratory symptoms or fever within 14 days of travel, please isolate yourself from others and call University Health Services at 617.287.5660 or your personal healthcare provider for advice.
We will keep the community informed as more information is available. I want to remind everyone that all members of our community are valued and respected. On occasions like this, it is possible for fear to get the better of any of us. Let's remember that viruses are no one's fault and anyone can find themselves ill. We all want to be treated with care and compassion, especially when we fall ill. Our campus will conduct itself with its bedrock values in mind as we continue to ensure the health and safety of our entire community.

Sincerely,

Katherine S. Newman


Interim Chancellor