COVID Means Tobacco Use Among Sexual & Gender Minority Populations Needs to Be Addressed, Researchers Say
---
06/01/2020
| Colleen Locke
Researchers: Social Distancing Measures May Trigger Tobacco Use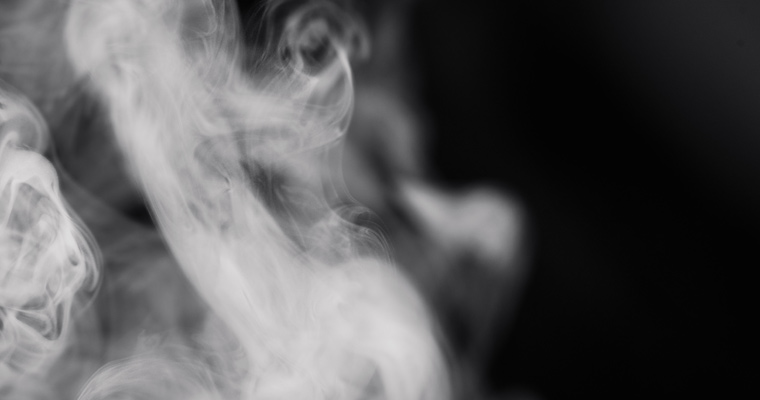 " COVID-19 has presented unique challenges for many people, but for gender minorities it can be especially challenging. "
Two professors at UMass Boston's College of Nursing and Health Sciences (CNHS) and graduate students from CNHS and the McCormack Graduate School are making the case for why tobacco-related health disparities among sexual and gender minority (SGM) populations need to be addressed in this age of COVID-19. They have written about their findings and suggestions in a new post on Tobacco Control, a leading international peer-review journal addressing all aspects of tobacco use worldwide.
According to a 2011 Institute of Medicine report, 20.6 percent of lesbian, gay, and bisexual adults and 35.5 percent of transgender adults smoke cigarettes, compared to 14.9 percent of cisgender adults. Suha Ballout, an assistant professor of nursing at UMass Boston, is the co-principal investigator of a U54-funded project that looks at those 18 years old and older who identify as transgender or gender expansive. Ballout says a lot of Pride events are sponsored by tobacco companies, and smoking is a popular stress reliever.
"We have a lot of stress-related conversations through our focus groups on different types of stress, from social stress to financial stress to stressors related to relationships, whether with significant others, with families, just being called out on the streets—not being welcomed in places. All the social determinants of health and victimization experiences they have cause all these additional stressors," Ballout said.
Ballout and collaborators at UMass Boston and the Dana-Farber Cancer Institute/Harvard T.H. Chan School of Public Health have been using photovoice techniques to conduct a virtual study since December. About 45 participants have been posting pictures on Facebook or Instagram of when they're smoking or when they're not smoking as a way of keeping a visual diary. Since March, the data has been showcasing the impact of social distancing on transgender and gender expansive individuals and their smoking habits.
"After three weeks of posting on social media, we come together through a virtual focus group and we discuss these pictures and we talk about these circumstances and the participants themselves put them into themes and try to see what the risk factors are to smoking—what are the protective factors to smoking," Ballout said. "If we wanted to do an intervention we would know what to focus on and have some suggestive themes to focus on as suggested by the participants themselves."
Ballout says the research team will be checking back in with study participants in mid-June, but what they've learned so far has them very concerned. Psychological distress associated with the economic fallout arising from COVID-19 may increase risks of anxiety and depression and trigger increased use of substances like tobacco.
"COVID-19 has presented unique challenges for many people, but for gender minorities it can be especially challenging," said Associate Professor of Nursing Priscilla Gazarian, a co-investigator on the project. "COVID has disrupted employment, living situations, finances, and the receipt of heath care. All of these things increase the stress for minority populations. In the course of collecting data for project SPRING, we heard firsthand how the impacts of COVID were affecting the lives of gender minorities and impacting smoking behavior."
Gazarian and the other others of the Tobacco Control post note that there's not a lot of data about the association between tobacco use, related health conditions, COVID-19 infection rates, and illness severity among SGM, due to incomplete adoption of practices to document sexual orientation and gender identity information in electronic health records in health care settings.
CNHS student Sabreen Darwish and McCormack Graduate School student Beth Farnham are also part of the research project and among the authors of the Tobacco Control post.
About UMass Boston
The University of Massachusetts Boston is deeply rooted in the city's history, yet poised to address the challenges of the future. Recognized for innovative research, metropolitan Boston's public university offers its diverse student population both an intimate learning environment and the rich experience of a great American city. UMass Boston's colleges and graduate schools serve 16,000 students while engaging local and global constituents through academic programs, research centers, and public service. To learn more, visit www.umb.edu.