Exercise and Health Sciences PhD Candidate Receives National Student Research Award
---
04/16/2020
| Colleen Locke
Benjamin Kugler Is One of Two Recipients of the 2020 Charles M. Tipton Student Research Award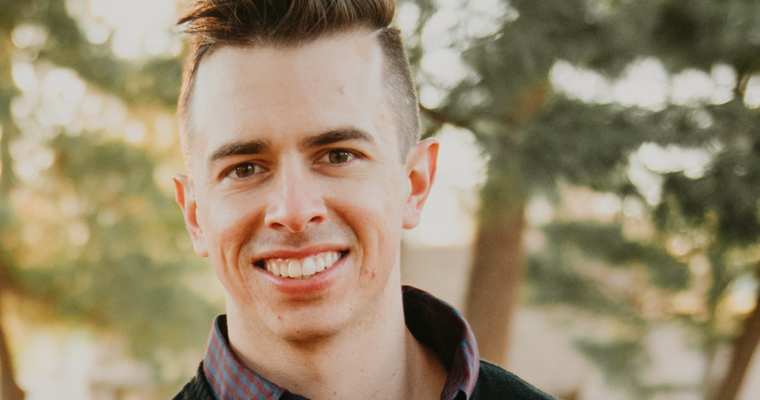 PhD Candidate Benjamin Kugler Is one of two recipients of the 2020 Charles M. Tipton Student Research Award.
The American College of Sports Medicine (ACSM) has selected Benjamin Kugler, a PhD candidate in UMass Boston's Exercise and Health Sciences Program, as one of the two recipients of this year's Charles M. Tipton Student Research Award.
Kugler received the award for his project, "Targeting Mitochondrial Quality Control to Alleviate Skeletal Muscle Insulin Resistance Associated with Obesity."
"Mitochondria are the energy powerhouse of human cells. However, obesity makes them less efficient in producing energy," Kugler explained. "We are studying a protein called Dynamin-Related Protein 1 (Drp1), which regulates mitochondrial quality and function. We have previously found that this protein is highly active in skeletal muscle from obese insulin-resistant humans."
Insulin is a hormone that tells tissues (mainly skeletal muscle tissue) throughout your body to take in sugar from the blood to control your blood sugar level. Skeletal muscle insulin resistance, which means that your skeletal muscle tissue isn't taking in sugar from blood in response to insulin, is related to obesity and is a high-risk factor for developing cardiovascular disease and type 2 diabetes. Kugler tested if limiting an increase of Drp1 activity would improve mitochondrial function and rescue insulin resistance in insulin-resistant mice.
"What we found was that reducing Drp1 activity by a pharmacological inhibitor in insulin-resistant animals alleviated insulin resistance," Kugler said. "Our work could potentially lead to advances in the development of new treatment of obesity, diabetes, and other associated metabolic diseases."
ACSM is the world's largest sports medicine and exercise science organization. Kugler was scheduled to present his research and be recognized at the organization's annual meeting in San Francisco next month. That meeting has been canceled due to COVID-19.
This summer Kugler will continue this research for his dissertation in the Integrative Skeletal Muscle Physiology Lab under the guidance of his PhD advisor and research mentor, Assistant Professor of Exercise and Health Sciences Kai Zou. Kugler will use a novel approach to genetically remove the protein Drp1 in skeletal muscle to further understand how mechanistically this protein regulates skeletal muscle insulin sensitivity and whole body glucose homeostasis.
About UMass Boston
The University of Massachusetts Boston is deeply rooted in the city's history, yet poised to address the challenges of the future. Recognized for innovative research, metropolitan Boston's public university offers its diverse student population both an intimate learning environment and the rich experience of a great American city. UMass Boston's nine colleges and graduate schools serve 16,000 students while engaging local and global constituents through academic programs, research centers, and public service. To learn more, visit www.umb.edu.