First Students Enter Coast Guard Pre-Commissioning Initiative
---
Earlier this year, UMass Boston students Charles Whittlesey and Hongjie Lin received life-changing news: They had each been accepted into the US Coast Guard's (USCG) College Student Pre-Commissioning Initiative (CSPI) program.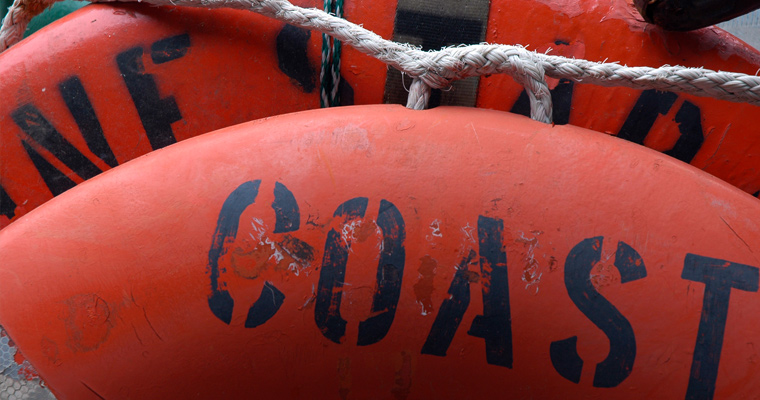 During their remaining time as students, Whittlesey and Lin will spend 16 hours a month on Coast Guard activities and train with the Coast Guard during school breaks. After graduation, they will serve in the USCG for at least three years. In return, the USCG will pay for their tuition, books, fees, housing, and medical benefits, as well as a salary of up to $3,600 a month.
"The CSPI Program positively affects the students' academic careers," said Lieutenant Megan Concepcion of the Coast Guard Recruiting Command in Washington, D.C. "Particularly for the scholarship portion of CSPI, selectees no longer face the burden of worrying about paying for their education. CSPI allows students to be students first so they can excel in their academics."
Although Whittlesey, a sophomore studying computer science who hopes to work in cyber security, and Lin, a junior studying engineering physics who's interested in both marine and civil engineering, were both accepted into the same program, they came to it from different directions.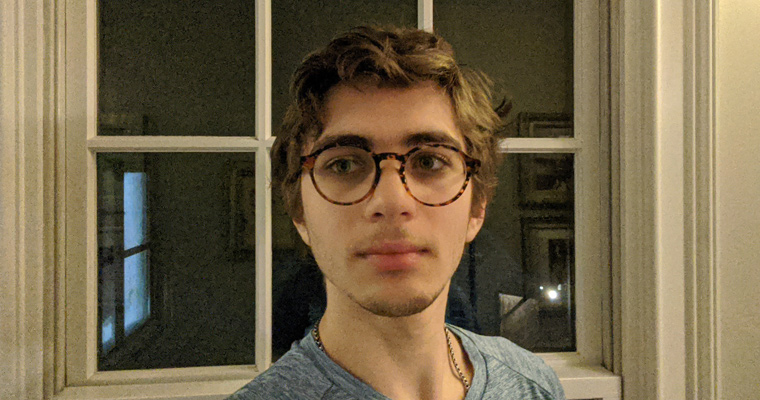 Whittlesey applied for the Coast Guard's College Student Pre-Commissioning Initiative (CSPI) scholarship program, a national competition that anyone who meets the eligibility requirements can enter. Lin, on the other hand, was accepted through the Minority Serving Institutions (MSI) Partnership Program that was created between UMass Boston and the First Coast Guard District in September 2019.
"The agreement we have specifically with the First Coast Guard District essentially adds another competition to the mix each year, specifically and only for UMass Boston students," said Tom Miller, assistant vice chancellor for Academic Affairs and Financial Services. Miller, a retired USCG officer, orchestrated the MSI Partnership Program between UMass Boston and the Coast Guard.
"With this arrangement, we get an extra shot at having a CSPI student that other institutions do not," he said.
While students from any university may be accepted into the CSPI scholarship program, the MSI Partnership Program allows Admiral Andrew J. Tiongson of the First Coast Guard District to choose one UMass Boston student applicant every year.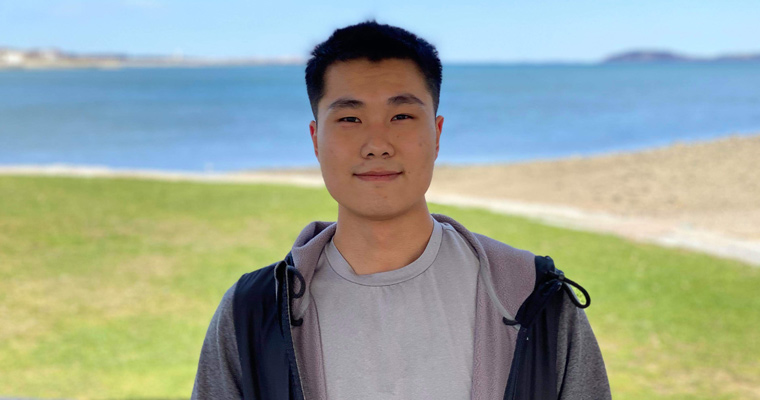 "As the world's premier Coast Guard, we constantly invest in our greatest asset – our people," said Admiral Tiongson. "The United States Coast Guard is committed to creating a workplace environment built on diversity and belonging. Our success depends on diversity, different perspectives, inclusiveness and shared experiences. The United States Coast Guard College Student Pre-Commissioning Initiative (CSPI) is just one of the many ways we recruit a diverse workforce that reflects the American public we serve."
To be eligible for the CSPI program, applicants must be US citizens, be eligible for Secret Clearance, maintain a GPA of 2.50 or higher, pass USCG tests, and meet all USCG character standards, physical requirements, and dependency standards. From there, applicants must submit letters of recommendation and personal documents, pass a fitness test, and write a personal narrative.
Lin applied because he'd done JROTC in high school and already wanted to join the military after graduating college. To him, the USCG best aligned with his principles.
"This branch has a humanitarian aspect to it," he said. "Some examples would be drug interdiction, search and rescue, and the protection of the marine ecosystem."
"I wanted to have a greater reason to get out of bed in the morning," Whittlesey said. "The USCG does meaningful work every day, and that's how I want to spend my life."
About UMass Boston
The University of Massachusetts Boston is deeply rooted in the city's history, yet poised to address the challenges of the future. Recognized for innovative research, metropolitan Boston's public university offers its diverse student population both an intimate learning environment and the rich experience of a great American city. UMass Boston's colleges and graduate schools serve 16,000 students while engaging local and global constituents through academic programs, research centers, and public service. To learn more, visit www.umb.edu.