Four UMass Boston Students Receive Entrepreneur Scholarships
---
06/08/2020
| Office of Communications
Four students, all but one the first in their family to attend college, are the 2020 winners of the Venture Development Center's Entrepreneur Scholarship.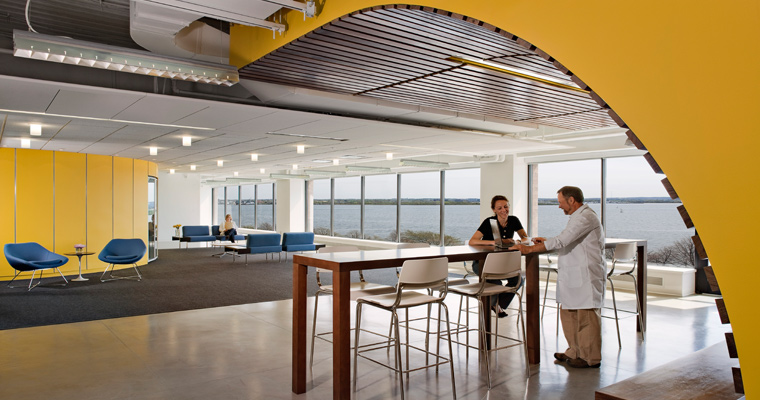 UMass Boston's Venture Development Center runs the scholarship program.
They are:
Adil Fernandes, Management '20
Brooke Haley, Business Administration '22
Ashley Lemus, Electrical Engineering '22
Andrew Miller, Management '21
Fernandes, Haley, Lemus, and Miller have all received $2,500 and a two-year mentorship with Dan Phillips, the founder of the Entrepreneur Scholarship. Phillips is an advisor to UMass Boston's Venture Development Center and the founding director of the Entrepreneurship Center in the College of Management. In 2018, Phillips's 6-year-old company, CloudHealth Technologies, was acquired by VMware for $535M.
Fernandes, Haley, and Lemus are already in the Venture Development Center's Student Entrepreneur Program, and they have entrepreneurial ideas and projects.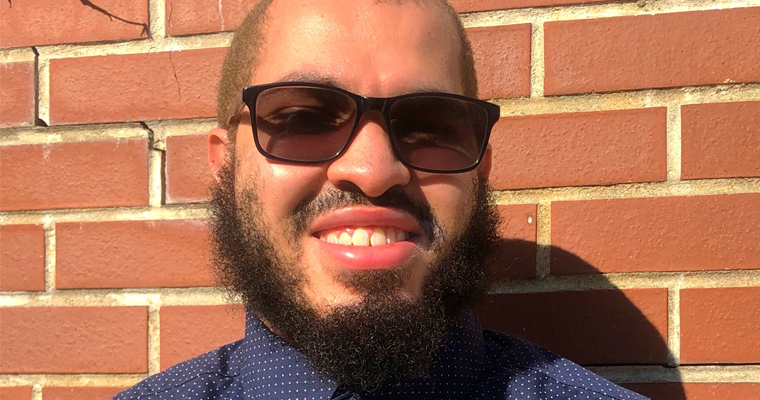 Fernandes is interested in opening his own business and is fascinated by innovation in the food industry. In his free time, he is passionate about martial arts, painting, and he is a volunteer for CV World, a nonprofit dedicated to helping the homeless population of Boston.
Haley has been engaging with the Boston entrepreneurship community since the beginning of her time at UMass Boston. She had an internship in different startups and is eager to learn all of the details of startups, management, and leadership.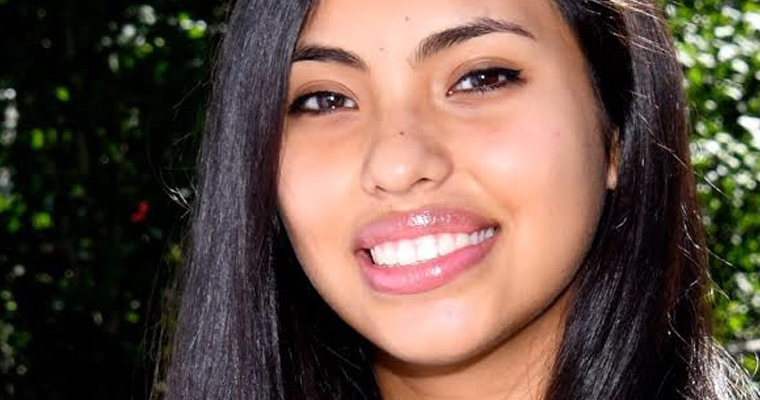 Lemus is an active member of the Engineering Club, the Art Club, and represented UMass at Johnson Space Center in Houston, Texas during the MITTIC competition hosted by NASA. She is interested in learning more about the clean energy industry and entrepreneurship.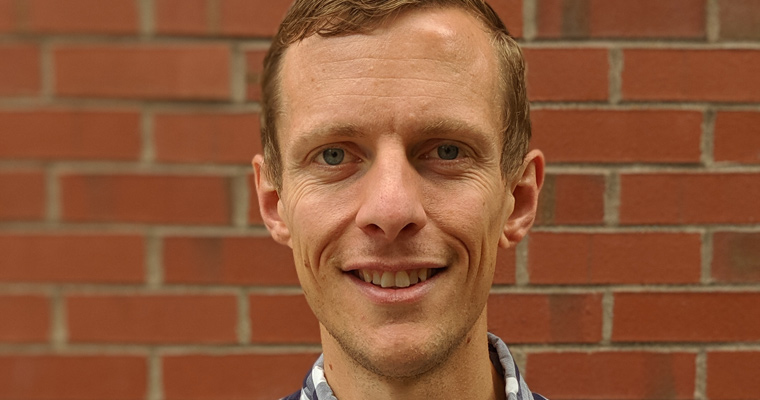 Miller is passionate about software development and entrepreneurship. He is currently creating his own company, a software development firm that creates tools to help small business owners – particularly veterans, military spouses, and minorities – grow their businesses.
Maria Vasco, the 2018 recipient of UMass Boston's inaugural Entrepreneur Scholarship, is this year's JFK Award recipient. This award is bestowed on a graduating senior and is the highest commencement award that an undergraduate can receive. Nominees are evaluated on the basis of their academic record, their service contributions, and their overall contributions as a citizen of the university and of the world. The recipient gives the student address at the undergraduate commencement ceremony.
Vasco was an environmental studies and sustainability major in the School for the Environment and a political science minor. She was also in the Honors College. In the fall, Vasco launched her UVIDA Shop website, which to date has generated about $4,000 in revenue. Her goal is to help individuals reduce their plastic waste through the use of eco products.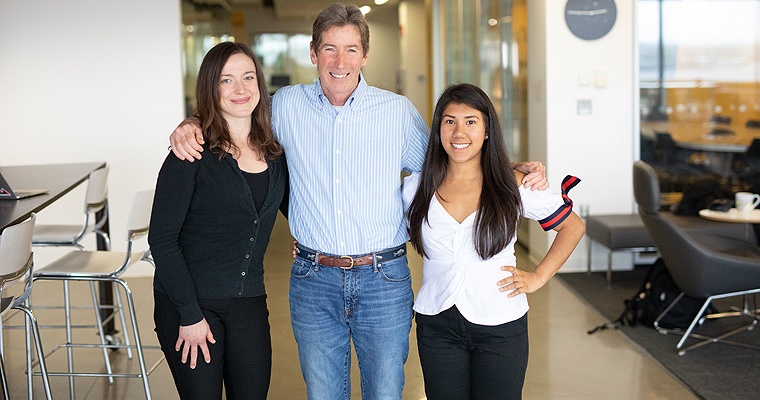 Vasco says the advice she has received from Phillips, seen here with Vasco (right) and 2019 Entrepreneur Scholarship winner Sarah DuBois-Coyne (left), has proved to be invaluable.
"His advice is just to test things out because that is how a startup works. Sometimes I don't know which direction I should go in next but he says you have to take action in order to see results. Following this advice is what is helping me see my business grow right before my eyes," Vasco said.
Previous Entrepreneur Scholarship Winners:
2019: Sarah DuBois-Coyne and Nezar Lila
2018: Maria Vasco