Graduate Studies Selects Two Students for Top Commencement Honors
---
05/28/2020
| DeWayne Lehman
MFA Poet Towers, Counseling Psychology PhD Pagán-Ortiz to Speak at Delayed Commencement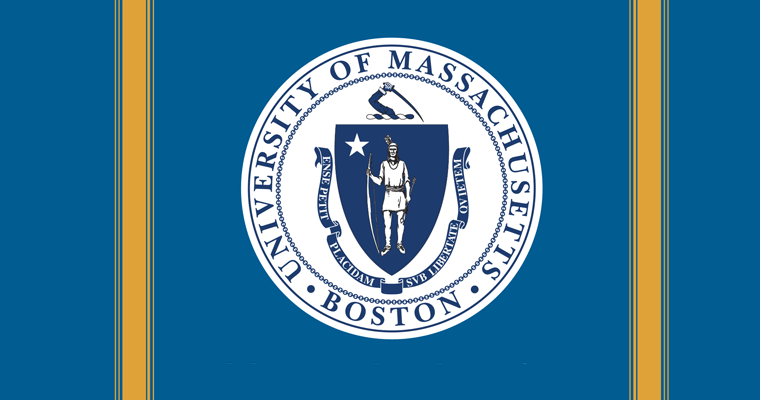 The Office of Graduate Studies this year selected two students to receive top honors and serve as commencement speakers:
Christie Towers, a poet who is graduating from the UMass Boston Master of Fine Arts program and is recognized for her hard work, dedication to her students, and unwavering commitment to serving the homeless, even in the midst of the coronavirus pandemic.
Marta Pagán-Ortiz, who is graduating with her PhD in counseling psychology, focusing on giving voice to an underrepresented and underserved population, and is recognized for her research and service to the Latinx communities at UMass Boston, in Boston, and in Puerto Rico.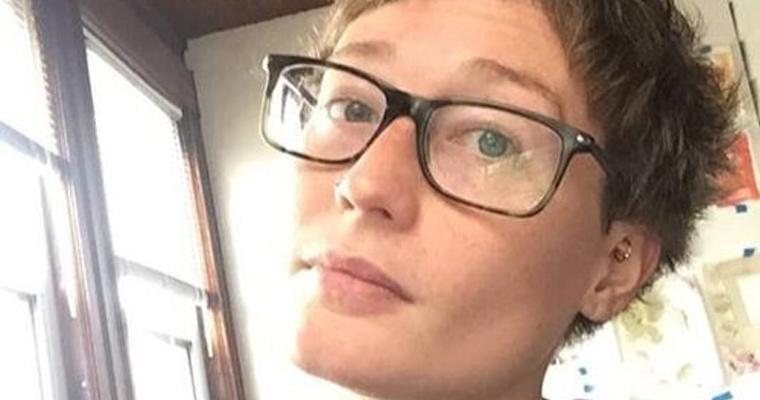 The nomination for Towers highlighted her high marks, actively publishing while in the program, and earning significant praise from the undergraduate students in courses she taught.
"Teaching at UMass Boston has been cool. I love my students," Towers says. But facilitating writers group for the homeless in Boston has been equally rewarding for her.
Since the second year of her MFA, Towers has volunteered at the Black Seed writers' workshop for the homeless, in the basement of St. Paul's Cathedral Church in Boston. And even as the coronavirus pandemic escalated, her work with those most at risk of contracting COVID-19 and suffering from complications did not let up.
"Going to [UMass Boston] allowed me to make my own way supported by faculty," Towers says. "I was just really surprised, because there are so many things you can do outside of the program. I had the freedom to explore my interests well beyond the classroom and could bring all of that experience back to my classmates and students."
Through her MFA program and volunteer work she says she's "really connected with the community" and set the stage for the next chapter of her life.
"I feel really prepared having finished at UMass Boston to do whatever comes next" she says. In the fall she will begin her MDiv at Boston University, while continuing to work on the pastoral care team at St. Paul's.
When asked what she will have to say to her colleagues of the Class of 2020 when the time comes, she says she will wait until commencement is planned but will stress UMass Boston's "environment of adaptability, exploration and creativity."
"Who knows? The world is changing so much," Towers says. "I'm overwhelmed thinking about it. But excited, too, to be met with so much possibility."
Throughout her five years in the counseling psychology doctoral program at UMass Boston, Pagán-Ortiz has dedicated her research and service to the Latinx community, linking her time at UMass Boston to her commitment to her home community of Puerto Rico. Her dissertation—"Feasibility of an Online Health Intervention for Latinas with Chronic Pain"—offers a voice to an underrepresented and underserved population – Latinas with chronic pain.
Her commitment to the Latinx community, however, extends beyond her dissertation. For three years, she has served with the Cambridge Health Alliance on their Latino Mental Health Team, providing outpatient psychotherapy to individuals and groups, among other services.
"Everybody wants sessions all the time now," Pagán-Ortiz says, explaining that the coronavirus pandemic has helped to fuel a mental health crisis.
When Hurricane Maria devastated her home island of Puerto Rico in 2017, Pagán-Ortiz helped to secure funding for a team of doctoral students and faculty to travel to Puerto Rico to engage in relief efforts, including conducting a series of trauma informed, sport-based mindfulness workshops to young children and the Boys and Girls Clubs in the most traumatized areas of the island.
"I was very, very surprised," she says when asked about being selected as a graduate commencement speaker, but acknowledges some disappointment with the ceremony being delayed. "I wasn't expecting to get it. But then to get it in a time like this: What do I do with this?"
Pagán-Ortiz says that in thinking about how she will address the graduate Class of 2020, she thinks about the significant changes over the past year and about resilience and looking forward. Of her experience at UMass Boston, she points to diversity.
"For me, being a Latina and immigrant, diversity is really important to me," says Pagán-Ortiz. "I'm really glad I ended up [at UMass Boston]."