Hey, Google? Alexa? Am I At Risk for Alzheimer's?: UMass Boston Professor Part of $1.1M Research Project
---
02/05/2020
| Office of Communications
Proposed System Could Complement Existing Methods for Diagnosing Alzheimer's and Related Dementias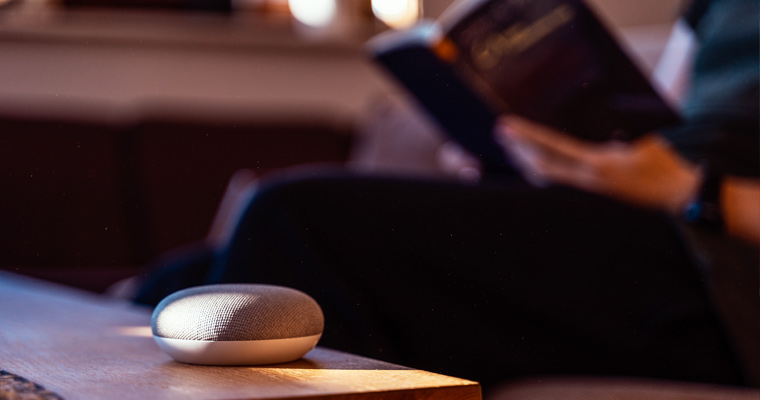 " [We envision] changes in the speech patterns of individuals using the voice assistant systems may be sensitive to their decline. "
Assistant Professor of Computer Science Xiaohui Liang is leading a four-year $1,179,714 National Institute on Aging (NIA)-funded research project to use Voice Assistant Systems, such as Amazon's Alexa and Google Home, to detect early cognitive impairment. Early diagnosis of Alzheimer's disease and related dementias in older adults living alone is essential for developing, planning, and ensuring adequate support at home for patients and their families.
"We are tackling a significant and complicated data-science question: whether the collection of long-term speech patterns of individuals at home will enable us to develop new speech-analysis methods for early detection of this challenging disease," Liang said. "Our team envisions that the changes in the speech patterns of individuals using the voice assistant systems may be sensitive to their decline in memory and function over time."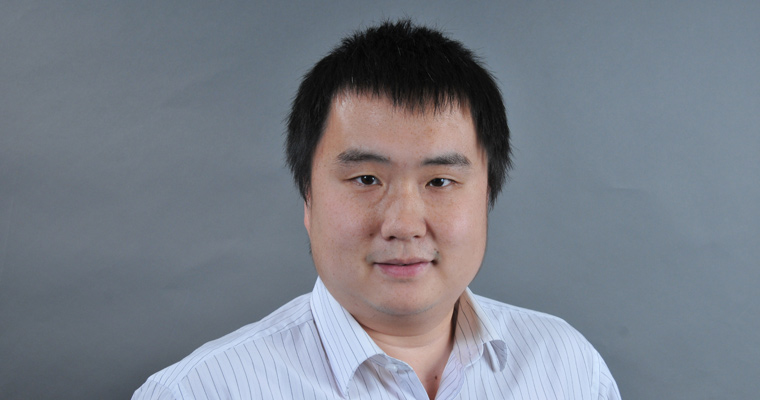 Liang is the principal investigator on the NIA grant. The other core team members are John A. Batsis, MD, a Dartmouth-Hitchcock geriatrician and associate professor of medicine at the Geisel School of Medicine at Dartmouth, and Robert Roth, a Dartmouth-Hitchcock neuropsychologist and associate professor of psychiatry at Geisel. Additional collaborators include Brian MacWhinney, a professor of psychology and modern languages at Carnegie Mellon University, and David Kotz, the International Paper Professor in the Department of Computer Science at Dartmouth College. UMass Boston's share of the grant is $596,844.
"Alzheimer's disease and related dementias are a major public health concern that lead to high health costs, risk of nursing home placement, and place an inordinate burden on the whole family," Batsis said. "The ability to plan in the early stages of the disease is essential for initiating interventions and providing support systems to improve patients' everyday function and quality of life."
The core team will conduct an 18-month laboratory evaluation and a 28-month home evaluation with a focus on whether a Voice Assistant System's tasks and features can measure and predict an individual's cognitive decline in the home over time.
The team will use machine and deep learning techniques and collect data on patient participants to provide feedback to patients, caregivers, and clinicians. If it's a success, the team will do widespread testing.
The NIA grant started September 30, 2019 and runs through May 31, 2023. Liang will have two full-time PhD students working on this project for all four years. One master's student and one undergraduate student are also working in his lab for this project.
This is Liang's fifth year as a professor at UMass Boston.
About Dartmouth-Hitchcock
Dartmouth-Hitchcock Health (D-HH), New Hampshire's only academic health system and the state's largest private employer, serves a population of 1.9 million across Northern New England. D-H provides access to more than 2,400 providers in almost every area of medicine, delivering care at its flagship hospital, Dartmouth-Hitchcock Medical Center (DHMC) in Lebanon, NH. DHMC was named in 2019 as the No. 1 hospital in New Hampshire by U.S. News & World Report, and recognized for high performance in 13 clinical specialties and procedures.
About UMass Boston
The University of Massachusetts Boston is deeply rooted in the city's history, yet poised to address the challenges of the future. Recognized for innovative research, metropolitan Boston's public university offers its diverse student population both an intimate learning environment and the rich experience of a great American city. UMass Boston's 10 colleges and graduate schools serve 16,000 students while engaging local and global constituents through academic programs, research centers, and public service. To learn more, visit www.umb.edu.