UMass Boston Instructors Named Massachusetts Cultural Council Fellows
---
Lillian-Yvonne Bertram and Krysten Hill Awarded for Excellence and Innovation in Poetry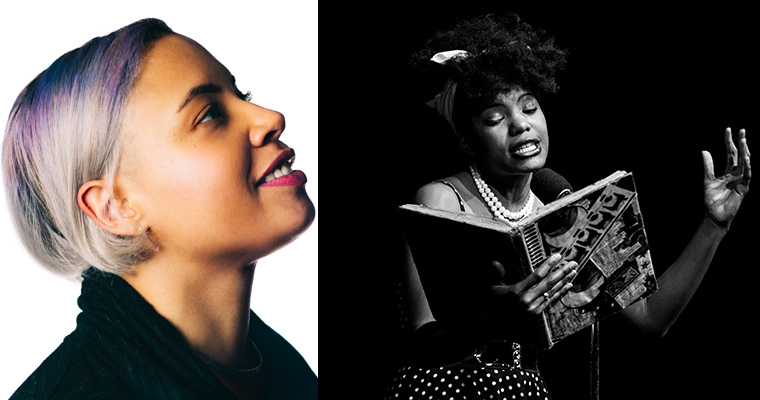 Lillian Bertram and Krysten Hill received Artist Fellowships from the Massachusetts Cultural Council.
Image By: A. Mathieowitz (of Lillian Bertram); Jon Beckley (of Krysten Hill)
" [Students are] able to explore and do whatever they want to do through poetry. "
The Massachusetts Cultural Council has awarded University of Massachusetts Boston instructors Lillian-Yvonne Bertram and Krysten Hill with $15,000 Artist Fellowships for excellence, ingenuity, and diversity in poetry. Out of a pool of 650 artists, only 35 were chosen to be fellows, 13 of whom were poets.
Bertram, an assistant professor in the Master of Fine Arts program, has been focusing on poetry that relies as much on form as it does on the impact of language. They have created an artist book out of an old Rolodex, coded a constantly scrolling poem that ends differently with each read, and programmed poems with infinite iterations in homage to Gwendolyn Brooks's and Tyehimba Jess's work.
Next, Bertram wants to create an artificial intelligence text generator that could write poetry, much in the way that writers experimented with digital poetry in the 1950s and 1960s. "I see myself as being in that, in that lineage, in that history," Bertram said. "I'm collaborating with the computer, but also collaborating with a corpus of someone else's writing."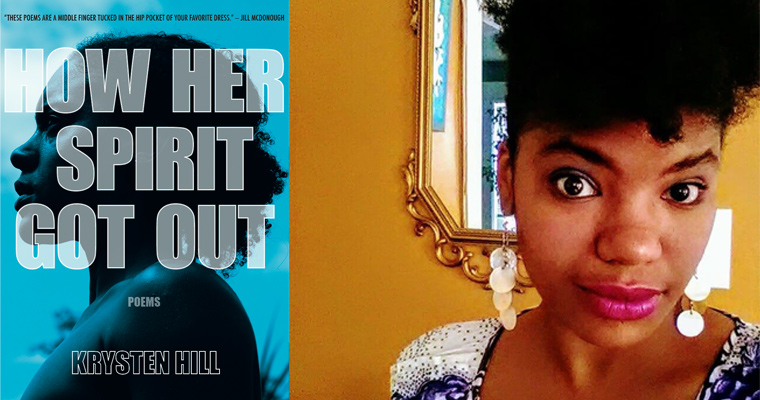 Hill, a lecturer and writing specialist, is also interested in kinship through writing. Her poetry may feel confessional as she dives deep into first-person accounts of mental illness, yet Hill hopes to avoid sentimentality. Instead, she pushes to bring issues of generational trauma within the black female community to light, aiming to ground her work in social justice.
"I've been writing a lot of poems about trauma and depression and how to be honest about mental health in poetry," she said. "I'm really intrigued about how people are able to do that in a way that is both informative and true to myself."
As different as their forms and topics might be, Bertram and Hill have the same mission: to use their poetry as a means to communicate with others like themselves. "[Poetry] comes close to bringing other people into my experience of the world," Bertram said. "It's this communicative way of seeking to be seen, always."
Hill echoed that statement, saying she wants to speak to girls like her younger self—"girls who lived on front porches who wonder what the aching in their chests is all about."
Both poets also feel that UMass Boston is an excellent environment to pursue individualistic creative expression. "Teachers and professors are really invested, not only in what they're teaching academically, but how to nurture your selfhood and creativity," Hill said.
"[Students are] able to explore and do whatever they want to do through poetry," Bertram echoed. "If that can get out to the world, that's what I believe we're doing here."
About UMass Boston
The University of Massachusetts Boston is deeply rooted in the city's history, yet poised to address the challenges of the future. Recognized for innovative research, metropolitan Boston's public university offers its diverse student population both an intimate learning environment and the rich experience of a great American city. UMass Boston's 10 colleges and graduate schools serve 16,000 students while engaging local and global constituents through academic programs, research centers, and public service. To learn more, visit www.umb.edu.