UMass Boston No. 79 on Inaugural QS World University Rankings: USA List
---
05/20/2020
| Colleen Locke
University Ranked No. 9 in Massachusetts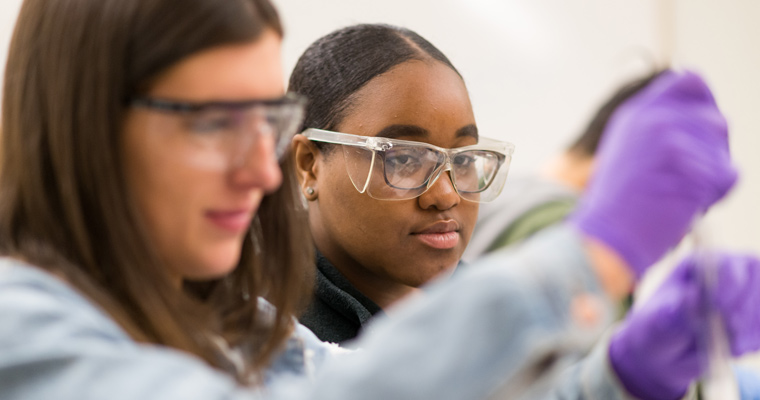 Image By: Ed Collier
Global higher education research company QS Quacquarelli Symonds has ranked UMass Boston No. 9 in Massachusetts and No. 79 overall on its inaugural ranking of top universities in the United States, with diversity, employability, and internationalization being key factors.
"We are thrilled to be recognized for excellence," commented Interim Chancellor Katherine Newman. "UMass Boston values equity, diversity, and intellectual achievement, attracting a first class faculty and student body as a result. What a wonderful piece of news in the midst of this difficult time in our lives!"
The 300 four-year universities on the first annual QS World University Rankings: USA list, published today, are ranked on research performance and career outcomes as well as gender pay gap, faculty gender diversity, the ratio of undergraduate students receiving Pell Grants, and retention rate. The methodology also evaluates universities based on the efforts they are making to support the 17 UN Sustainable Development goals.
In addition, QS's Employer Reputation indicator, a dataset based on the sentiments of more than 44,000 hiring managers worldwide, allows potential applicants to assess U.S. universities based on their ability to enhance their future careers.
"Though COVID-19's effects on higher education will resonate for years to come, our ongoing research reveals that students are not deterred from pursuing their education and career goals," QS CEO Nunzio Quacquarelli said. "It is our hope that this inaugural ranking will provide prospective students with an insightful comparative tool and point of view as they prepare for the next steps in their educational journey."
QS Quacquarelli Symonds also publishes the QS World University Rankings.
About UMass Boston
The University of Massachusetts Boston is deeply rooted in the city's history, yet poised to address the challenges of the future. Recognized for innovative research, metropolitan Boston's public university offers its diverse student population both an intimate learning environment and the rich experience of a great American city. UMass Boston's colleges and graduate schools serve 16,000 students while engaging local and global constituents through academic programs, research centers, and public service. To learn more, visit www.umb.edu.