UMass Boston Sophomore Awarded Critical Language Scholarship
---
In late February, Falianne Forges was accepted into the Critical Language Scholarship (CLS) program for intensive study of Swahili in Tanzania. She is the second UMass Boston student to be invited into the program since it began in 2006. On March 11, however, the US Department of State issued a Global Health Advisory cautioning American citizens against traveling abroad and the CLS program was canceled. Forges, an English major in her sophomore year, is disappointed but undaunted.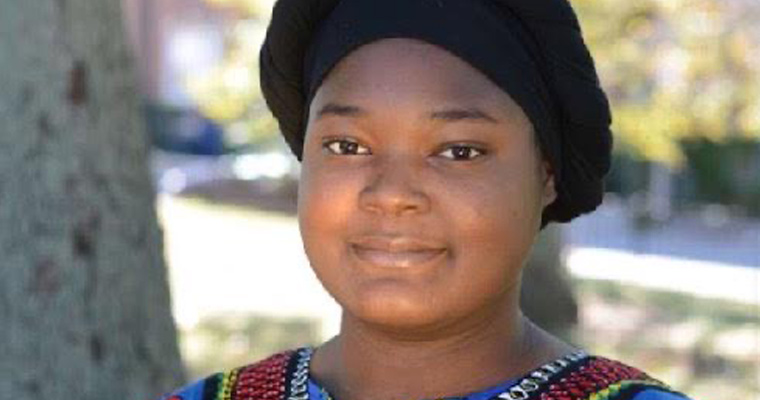 Falianne Forges is the second UMass Boston student to win a Critical Language Scholarship since the program's inception in 2006.
The CLS program is an overseas intensive language and cultural immersion program designed to prepare students for a globalized workforce and increasing national competitiveness. If accepted, they spend 8-10 weeks abroad studying a language that is pivotal to national security and economic prosperity. Apart from Swahili, 14 are offered: Arabic, Azerbaijani, Bangla, Chinese, Hindi, Indonesian, Japanese, Korean, Persian, Portuguese, Punjabi, Russian, Turkish, and Urdu.
Over 5,000 students from 664 different colleges and universities applied this year, and selection is highly competitive. About 600 students are chosen per year. Forges was extremely excited when she learned she had been chosen.
"I identified similar patterns in Swahili to my own language, Haitian Creole, and that drew me to want to learn more," said Forges. "I discovered that Swahili follows a similar structure to the languages of the African diaspora while having connections to different language groups as well. While connecting so many Niger-Congo languages, it also has Arabic, German, and Portuguese influences, making it incredibly dynamic. The variation in the origins and influences are amazing to me."
Later in life, she wants to use Swahili to improve both ESL and bilingual education programs and to work with Bantu peoples domestically and abroad. For now, Forges plans to begin studying Swahili as soon as possible. She wants to start discussion groups with Swahili speakers at UMass Boston and connect with other universities that have established Swahili groups of their own.
Though this year's CLS program has been canceled, Forges has definitive plans for next year.
"The next application cycle closes this November, and I will apply," she said.
About UMass Boston
The University of Massachusetts Boston is deeply rooted in the city's history, yet poised to address the challenges of the future. Recognized for innovative research, metropolitan Boston's public university offers its diverse student population both an intimate learning environment and the rich experience of a great American city. UMass Boston's 10 colleges and graduate schools serve 16,000 students while engaging local and global constituents through academic programs, research centers, and public service. To learn more, visit www.umb.edu.