UMass to Expand Educational Opportunities Through Partnership Between UMass Online and Brandman University
---
06/16/2020
| UMass Office of Communications
The University of Massachusetts and Chapman University System today announced their intent to form an exclusive strategic partnership between UMass Online and Brandman University to expand educational opportunities for adult learners in Massachusetts and across the nation.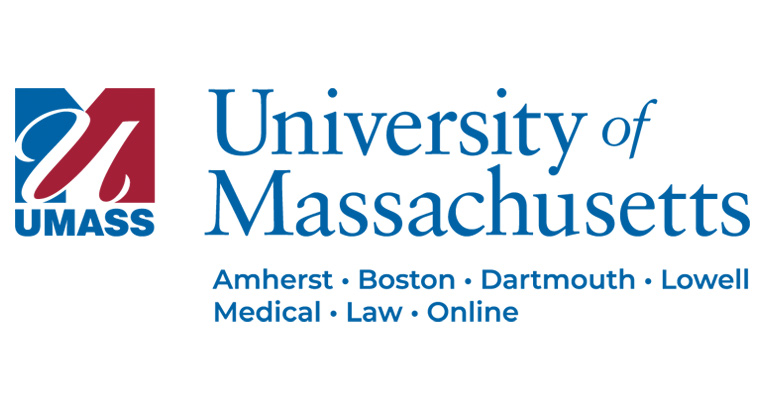 This partnership, expected to be finalized later this year, will be launched as millions of adults in Massachusetts and across the United States need flexible, high-quality, and affordable online education alternatives now and as they recover from the economic dislocation caused by COVID-19, which has disproportionately impacted communities of color.
Based in Irvine, California, Brandman was established in 1958 by Chapman University, a 159-year-old private institution in Orange, California that consistently ranks among the country's top universities. Originally founded to deliver high quality education to active service military, Brandman has evolved into a widely recognized leader in online education, with a strong record of serving veterans and a diverse range of adult learners.
The partnership will augment UMass Online, which now supports more than 25,000 students, strengthening its technology platform and student support services tailored to adult learners.
"As our state and national economies are rapidly shifting, we need to do more for adults who are already in the workplace and those who have been displaced to enhance their current skills and develop new ones," said UMass President Marty Meehan, who first announced plans to scale up online programs for adult learners during his State of the University address last year. "Quality, affordability and flexibility in higher education are needed more than ever to address the troubling lack of economic mobility. Through this partnership, we will deliver for the citizens of the commonwealth and for learners across the nation. Given the realities of the COVID-19 pandemic and the vivid impact of racial inequality, a venture that previously seemed important to us is now nothing less than essential."
"So many of our friends, neighbors, family members and UMass alumni will be looking to reestablish themselves in the workplace and compete in an economy that will be forever changed," UMass Board of Trustees Chairman Robert Manning said. "Taking on this leadership role is entirely consistent with our UMass mission and the heritage of a public university born more than a century and a half ago during a period of national distress."
"Brandman is destined for national prominence as a leader in education for working adults, but it is increasingly clear that Chapman has taken it as far as we can. The time has come for Brandman to expand its reach," Chapman University President Daniele C. Struppa said. "When the opportunity to partner with a world-class institution like the University of Massachusetts became a possibility over a year ago, I saw it as an ideal fit for Brandman's next step."
During his March 2019 State of the University address, President Meehan cited dramatic declines in the number of high school graduates and employers' need for a highly skilled workforce in announcing plans to scale up UMass online programming. He also cited the "troubling lack of economic mobility" among African-Americans and Hispanics. The economic disruption caused by COVID-19 has accelerated these challenges, and the need for new online education programs that remove the obstacles adult learners often face is now even more urgent.
There are nearly one million adults in Massachusetts and 36 million nationwide who have started undergraduate and graduate degree programs but have not finished, often due to cost, time and distance issues. This partnership will build the university's capacity to serve adults needing online options that accommodate their life circumstances.
A key target group for the partnership will be adult learners in underserved communities. According to the Strada Network survey of 4,000 adults, most Americans (62 percent) are concerned about unemployment, but African Americans are more so (68 percent), and their Latino and Asian counterparts are even more worried (72 percent). The same study indicated that 53 percent of adult learners prefer online education opportunities.
"It is not a simple matter to accommodate adults who have to juggle children, jobs, elder care, and college attendance when the classes we offer are largely available during the work day," said Dr. Katherine Newman, UMass System Chancellor of Academic Programs. "By far the best solution is to be found in rigorous, creative online education. All of us in higher education discovered how important distance learning is when the pandemic made on-campus classes impossible. But to scale up online education, we are going to need to do much more than translate our current curriculum to Zoom. We need to grow an affordable, flexible form of online education."
"We are proud of what we have achieved with Chapman. Together, we pioneered the development of a university tailored to the military, veterans and working adults," Brandman University Chancellor Gary Brahm said. "I look forward to partnering with UMass Online and expanding our capacity to accelerate economic recovery by helping even more Americans gain access to affordable, high-quality certificates and degrees."
In addition to providing new educational opportunities to adult leaders, the initiative will also streamline efforts to build workforce development partnerships with local and national employers, community colleges, other educational partners, nonprofits, government agencies and the U.S. military. UMass Online last week announced a new collaboration with Mass General Brigham, the state's largest employer, to develop a certificate and degree completion pathway for health care professionals.
"One of the most beneficial aspects of this new partnership between UMass and Brandman University is the workforce connections it will provide adult learners," Education Secretary and UMass Trustee James Peyser said. "It will be easier for many adults, including those in underserved communities and veterans, to complete their degrees and quickly start new careers because of this program, benefitting students, employers and the commonwealth."
"It is more important than ever for adult learners to have access to educational opportunities that will enable them to advance in the workforce and gain the skills necessary to fill the jobs that will be critical to growing the state's innovation economy," said Rosemary Sheehan, Chief Human Resources Officer, Mass General Brigham. "The strategic partnership UMass announced today will provide those opportunities and help ensure that thousands of adults are able to complete their educations, for their benefit and for the commonwealth's."
As a national leader in employer-funded degree programs, Brandman has already developed strong partnerships with major companies, including Discover, Walt Disney Company, and Walmart. In addition to strong business partnerships, Brandman provides workforce development solutions to the U.S. military, government agencies, health care providers and K-12 education systems.
Brandman is accredited by the Council for the Accreditation of Educator Preparation (CAEP), Commission on Collegiate Nursing Education (CCNE), and the Council on Social Work Education (CSWE). U.S. News and World Report has consistently ranked Brandman's online programs among the best in the nation, including for Best Online Bachelor's Programs for Veterans. Brandman boasts an 81% graduation completion rate, outranking many of its peers.
Chapman University Press Release
####
About the University of Massachusetts
The University of Massachusetts is a world-class public research university committed to advancing knowledge and transforming lives. Through its world-class educational programs, groundbreaking research enterprise, and its impactful community service and industry engagement activities, UMass harnesses the revolutionary spirit of Massachusetts to deliver an unparalleled student experience.
With four comprehensive campuses, a top-ranked medical school and a mission-driven law school, each campus offers a dynamic educational experience in a uniquely Massachusetts location, from the coastal town of Dartmouth to the international hub of Boston, from the vibrant mill cities of Lowell and Worcester to the bucolic hills of Amherst. Rigorous academic programs in a broad range of fields prepare students to contribute to their communities, thrive in a new economy and change the world.
About UMass Online
The University of Massachusetts President and Board of Trustees created UMass Online in 2001 to meet the online educational needs of people locally, nationally, and internationally by offering accredited educational programs via interactive, Internet-based learning systems.
Launched 20 years ago, UMass Online has grown to 25,000 students, with more than 150 of the university's degrees and certificates now available online, and more than 1,500 online courses offered annually, UMass Online is proud to be helping busy professionals, lifelong learners, and students worldwide continue their education, enhance their careers, and enrich their lives no matter where they're located.
About Brandman University
Brandman University is a private, nonprofit institution accredited by the WASC Senior College and University Commission. As part of the Chapman University System, Brandman blends a legacy of academic excellence with innovative programs and support services designed for students with busy schedules. The university offers more than 80 undergraduate, graduate, credential and certificate programs. Brandman serves about 24,000 students, more than 14,000 of whom enroll in academic credit programs, at 25 physical campuses in California and Washington, as well as online. Brandman offers fully-online courses for students anywhere in the United States and for military personnel serving abroad. Learn more about Brandman University: www.brandman.edu
About Chapman University
Founded in 1861, Chapman University is a nationally-ranked private university located in Southern California. Chapman is categorized by the Carnegie Classification as an R2 "high research activity" institution and offers personalized education to more than 9,000 undergraduate and graduate students. The campus has produced a Rhodes Scholar, been named a top producer of Fulbright Scholars and hosts a chapter of Phi Beta Kappa, the nation's oldest and most prestigious honor society. Based in the City of Orange, Chapman also includes the Harry and Diane Rinker Health Science Campus in Irvine. In 2019, the university opened its 11th college, Fowler School of Engineering, in its newest facility, Keck Center for Science and Engineering. Learn more about Chapman University: www.chapman.edu