Undergraduate Admissions Brings Transfer Event Into Homes Across the Globe
---
06/12/2020
| Division of Enrollment Management
More than 550 students registered for UMass Boston's first virtual Transfer Open House last week, held days before the June 15 transfer deadline for fall, and more students attended than when the event was held on campus in April 2019.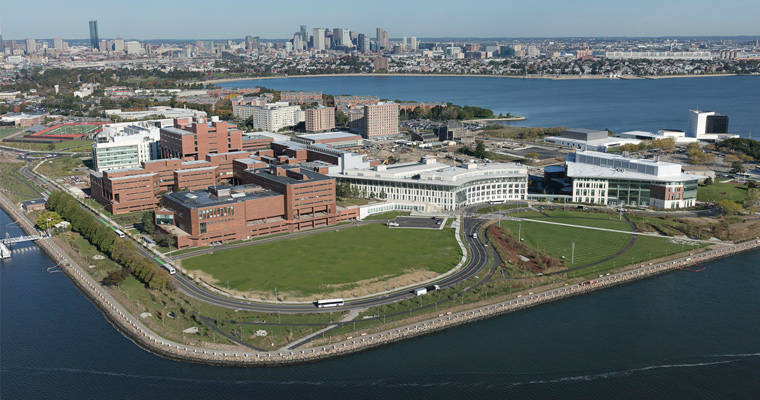 Image By: Steve Dunwell
Nearly 300 transfer students attended the Office of Undergraduate Admissions-hosted event, where they were able to apply with help from admissions counselors if needed. Attendees tuned in from as far away as Alaska, California, and even Nigeria. Twenty students submitted a new application.
The virtual event was held via Platform Q, an online event platform that the Division of Enrollment Management has been using since March, when the COVID-19 pandemic prompted the move to a remote education and recruitment model. Platform Q simulates the in-person event experience by allowing Admissions to host multiple rooms, video conferences, and chat rooms simultaneously, giving attendees the ability to choose their own path through the evening.
Prospective transfer students could jump in and out of a topic whenever they chose, moving to rooms focused on transfer credit evaluations, financial aid, or viewing a video tour of campus. The main presentation room, meanwhile, gave students the chance to ask questions directly to admissions counselors as well as current students.
The online nature of the virtual open house allows for greater accessibility than traditional recruitment events, giving transfer students the convenience of attending from their own homes, and removing the barriers of distance from campus.