Five UMass Faculty Receive Manning Prize for Teaching Excellence
---
05/04/2021
| UMass President's Office
UMass Boston Assistant Professor of English Lauren Marshall Bowen Recognized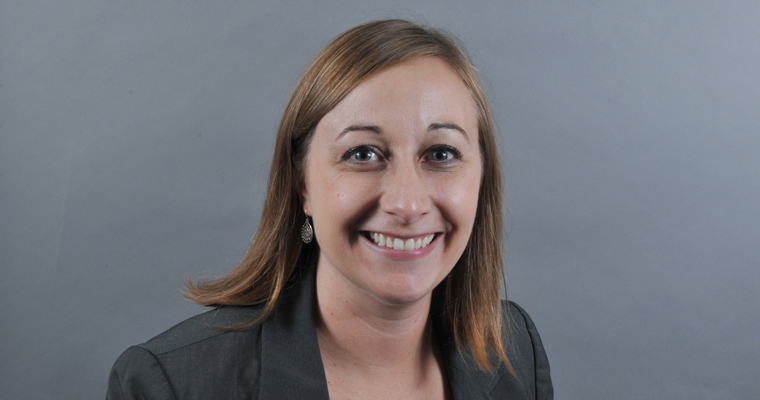 Lauren Marshall Bowen
Five University of Massachusetts faculty have been awarded the 2021 Manning Prize for Excellence in Teaching for their exemplary dedication to students and the university, including Assistant Professor of English Lauren Marshall Bowen. The faculty members — one from each of the five UMass campuses — will receive $10,000 awards in recognition of their commitment to academic excellence.
UMass Lowell alumni Robert and Donna Manning established the Manning Prize in 2016 to honor UMass professors who excel in teaching and service. With the selection of this year's honorees, 30 UMass faculty members now have the distinct honor of being Manning Prize recipients.
"We are thrilled to recognize these five faculty members whose talents and passion for teaching help make UMass a national model of excellence," said Robert Manning, a 1984 graduate of UMass Lowell and current chairman of the UMass Board of Trustees. "Donna and I are so grateful for the experiences we had at the university thanks to the incredible faculty. We are excited to shine a spotlight on these five exemplary individuals whose work both in and out of the classroom transforms students' lives and demonstrates UMass at its best."
Robert Manning, who is Chairman of MFS Investment Management, credits UMass Lowell math professor Bernie Shapiro with helping him land the job that launched his career. Donna Manning, who received her nursing degree and her master of business administration from UMass Lowell, was an oncology nurse at Boston Medical Center for more than 30 years until her retirement in 2018. The Mannings are among the largest contributors to UMass in its history.
"Rob and Donna recognize from their personal experience as students that faculty are essential to the success of our great university and the reason that our students graduate with the excellent skills and can-do spirit they need to succeed," said UMass President Marty Meehan. "We are deeply grateful to them for their generosity to UMass and for highlighting our outstanding faculty members."
All full-time, tenured and non-tenured faculty members are eligible to receive the Manning Prize. Each campus is responsible for determining its own nomination and selection process, but that process must include student and peer input to ensure that the selected faculty members meet the criteria of being superb teachers and exemplary members of the campus community.
This year's Manning Prize winners, who will be honored at a virtual event on June 10, are:
UMass Boston
Lauren Marshall Bowen, PhD, Assistant Professor of English, College of Liberal Arts, Director, Composition Program
Lauren Marshall Bowen is an assistant professor in the Department of English at UMass Boston. Since 2016, she has directed the Composition Program, in which 65 instructors teach first-year writing to more than 4,000 undergraduate students each year. Under her directorship, the program has developed a research-informed writing curriculum to develop postsecondary writers' flexible, adaptable writing knowledge and practices. In addition to teaching introductory writing courses in the Composition Program, Professor Bowen teaches graduate and undergraduate courses in writing pedagogy, literacy, and composition theory, several of which explore writing tutoring and community-engaged partnerships.
Beyond her work in the classroom, Professor Bowen regularly facilitates professional development opportunities for university faculty and contributes to general education writing assessment initiatives. Professor Bowen's research on writing development includes a special focus on technology use among older adults, and her work has appeared in flagship journals in composition and writing studies. Recently, she partnered with researchers in gerontology to develop a method for assessing and supporting age inclusivity among students, faculty, and staff in higher education, which is supported by the RRF Foundation for Aging.
UMass Amherst
Anne F. Broadbridge, PhD, Associate Chair/Scheduling Officer, Professor of History
Anne Broadbridge is a professor in the Department of History, director of the Program in Middle Eastern Studies, and an undergraduate alumna of UMass Amherst who exemplifies excellence in teaching.
She is the recipient of the university's 2020 Distinguished Teaching Award, and the College Outstanding Teacher Award from the College of Humanities and Fine Arts in 2004. Her chair describes her as an "extraordinary and dedicated teacher and mentor, honing her skills in large and small classes, on this campus and at a UMass program abroad, as a mentor for junior faculty and students, and a leader in thoughtful teaching innovation."
Deeply committed to inclusive teaching, Professor Broadbridge embraces an approach to teaching that encourages students to investigate their own minds, thoughts, habits and biases, and the minds and actions of others, in order to understand the diversity of experience. Her students value how she creates "a community of scholastic excellence" in her classes by cultivating a learning environment that "allows [students] the courage to truly speak up," "where students submit their proudest work," and "where students become a driving force in learning."
UMass Dartmouth
Kiley Medeiros, MSN, RN, Clinical Assistant Professor
Kiley Medeiros is a clinical assistant professor in the College of Nursing and Health Sciences at the University of Massachusetts Dartmouth. Professor Medeiros joined the university in 2011. Prior to joining UMass Dartmouth, she was an inpatient nurse and hospital nurse educator for 12 years, working in various hospitals in southern Massachusetts and Arizona. Professor Kiley teaches courses in the traditional undergraduate nursing program, the second-degree accelerated BS in Nursing program, and in the master's in nursing online program. In addition to teaching, she is the track coordinator for the second-degree accelerated program.
Professor Medeiros's work focuses on incorporating active learning strategies into the classroom setting, improving engagement in the online environment, and digital/eHealth literacy. She has presented her work at local and regional conferences and has been published in the journal, Nurse Educator.
UMass Lowell
Stacy Agee Szczesiul, EdD, Associate Professor, Education
Since joining UMass Lowell's College of Education as a tenure-track faculty member in 2010, Stacy Agee Szczesiul has taught a range of online and face-to-face master's and doctoral level leadership and special education courses. For the past five years, she has taught exclusively in and served as coordinator of the college's rapidly growing practitioner-based Leadership in Schooling EdD program. The program's students—the majority of whom are white K-12 administrators working in schools that serve Black and Brown communities and communities experiencing significant demographic shifts—develop the critical consciousness needed to understand and disrupt racism, oppression, and cultural bias. Professor Szczesiul has worked hard with her colleague, Phitsamay Uy, to make equity literacy a demonstrated degree requirement.
Professor Szczesiul's scholarly work examines schools as complex, socio-political organizations. In their book, Bridging the Progressive-Traditional Divide in Education Reform, she and her co-authors, James Nehring and Megin Charner-Laird, draw on historical sources, contemporary research, and a series of empirical investigations to document the deep back-story of school reform in the United States and examine what constitutes excellence in teaching and learning in increasingly diverse classrooms.
Prior to joining UMass Lowell, Professor Szczesiul worked as a special educator in a day treatment center in New York City, a large comprehensive high school in west Texas, and an Essential School in New Hampshire. Whether teaching, developing and delivering programs, or conducting research, Professor Szczesiul values professional collaboration and is grateful for the opportunities she has had to work with and learn from colleagues.
UMass Medical School
Frank J. Domino, MD, Professor of Family Medicine and Community Health
Frank J. Domino, MD, is an attending physician in the UMass Memorial Medical Center, and an associate professor and clerkship director in the Department of Family Medicine and Community Health at the University of Massachusetts Medical School. A graduate of the University of Texas Medical School in Houston, he completed his residency at the Hunterdon Medical Center in Flemington, NJ, where he was the chief resident.
Dr. Domino worked two years as a clinical instructor at the Mid-Hudson Family Medicine Residency program in Poughkeepsie, NY, then established and served as president of a private group practice in Poughkeepsie. He has been a faculty member at UMass Medical School since 1996.
His special areas of interest are the teaching of evidence-based medicine, ambulatory medical ethics, educational and clinical use of personal digital assistants (PDAs), and faculty development. Dr. Domino served as an associate editor for the medical database UpToDate, and is currently the editor-in-chief for 5 Minute Clinical Consult, an integrated digital resource for primary care professionals and clinical students.