On the Right Track: Ryan Award Winner Sets Her Sights on Making a Difference
---
09/30/2021
| Gray Milkowski
For those who have gotten to know Tessa Lyman during her time at UMass Boston, it came as no surprise when she was honored as the 2021 recipient of the prestigious Ryan Award at Fall Convocation.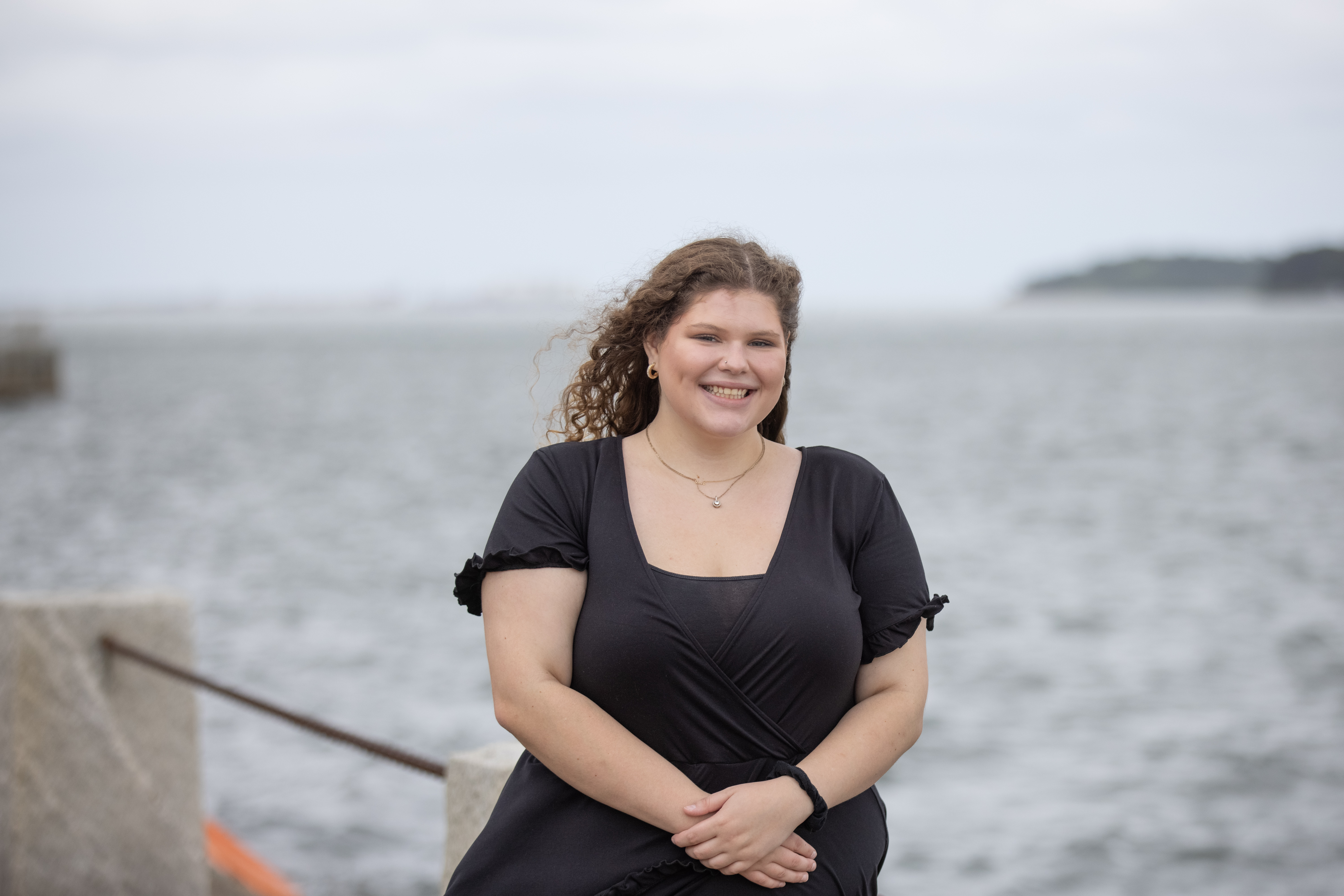 2021 Ryan Award Winner Tessa Lyman.
The award is given annually to the junior with the highest cumulative grade point average, which Lyman has claimed this year with a stellar 4.0. The social psychology major has also held a spot on the Dean's List in the College of Liberal Arts for four semesters in a row, and in between classes and assignments finds time to be an active member of the student body via clubs and organizations.
"My family is proud," Lyman said after receiving the award. "It made me feel like I was on the right track and that my efforts were being recognized."
A native of Exeter, Rhode Island who came to UMass Boston to be closer to a city, Lyman's reputation as a student is equally as stellar as her grade point average. When academics shifted to a remote model in March 2020, she worked with her Honors College seminar to put together surveys for students to help address concerns related to the new model, work that earned her a Classroom Leadership Award in the college.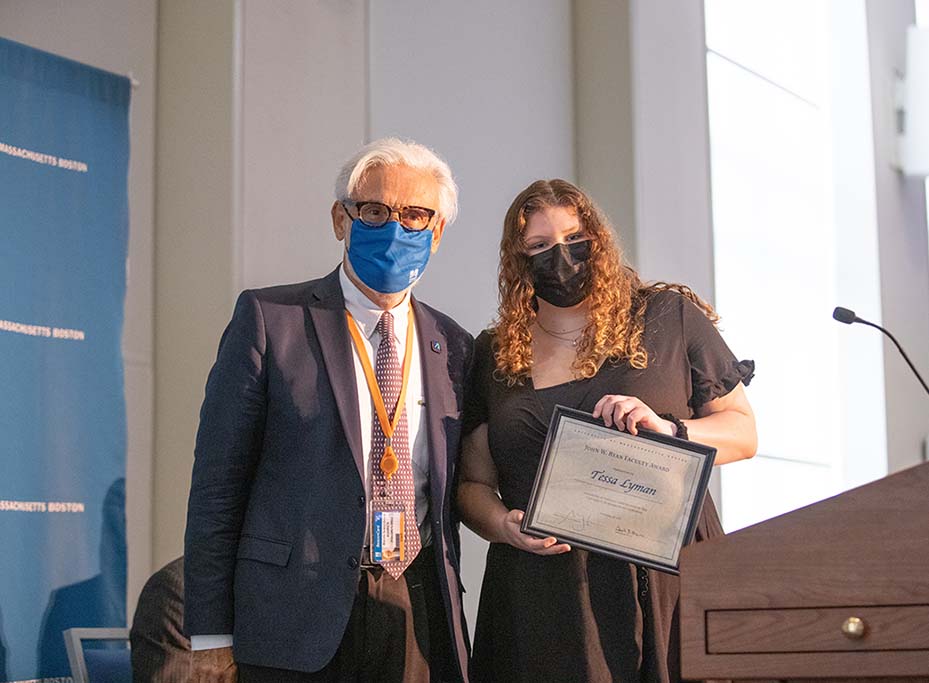 "Her commitment to improving the remote learning experience for students and faculty at the university is commendable," said Professor Carney Maley at the time.
She has also produced stellar work in sociology, writing powerfully on topics ranging from the dominant ideologies of gender, biological determinism and sex segregation, and the portrayal of mental illness in films and television.
With four semesters left in her academic career, Lyman has started to set her sights on what comes next. As someone passionate about social issues and education policy, she is considering pursuing a master's degree at UMass Boston's McCormack Graduate School, which she hopes will give her the tools to work on society's big issues.
"I'd like to take my sociology background and use it to focus on bigger issues that can help fix society," she said. "That's where a lot of change can be done."
About the Ryan Award
The Ryan Award is named for John W. Ryan, the first chancellor of the University of Massachusetts Boston. It is given to the student who has achieved the highest cumulative average for four semesters in residence during the freshman-sophomore years. The first Ryan Award was granted in 1971.
About UMass Boston
The University of Massachusetts Boston is deeply rooted in the city's history, yet poised to address the challenges of the future. Recognized for innovative research, metropolitan Boston's public university offers its diverse student population both an intimate learning environment and the rich experience of a great American city. UMass Boston's colleges and graduate schools serve 16,000 students while engaging local and global constituents through academic programs, research centers, and public service. To learn more, visit www.umb.edu.