UMass President Marty Meehan, UMass Boston Chancellor Marcelo Suárez-Orozco Call For Renewed Commitment to Truth as Global Conference Gets Under Way
---
09/13/2021
| UMass President's Office
Say fact-based approaches are needed to head off Covid-19, climate change effects and other major threats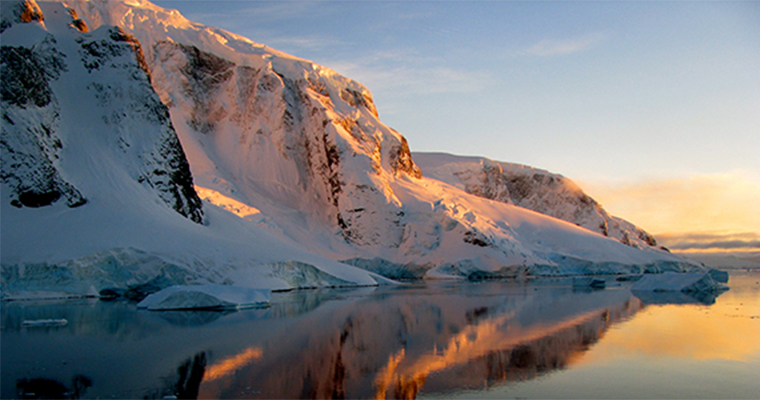 VATICAN CITY -- Speaking at the historic Casina Pio IV in the Vatican Gardens, UMass President Marty Meehan today said that democracy and countless lives are threatened by those "willing to weaponize deceit and stand truth on its head."
"Some say that 'the truth hurts' -- but lying kills," Meehan said during the opening session of a two-day workshop organized by the Pontifical Academy of Social Sciences (PASS), a scholarly body that brings together world-renowned academics from multiple denominations, continents and backgrounds to study pressing issues of the day. Meehan was joined at the workshop by UMass Boston Chancellor Marcelo Suárez-Orozco, appointed to the executive council of PASS by Pope Francis in 2019.
The workshop focuses on "Truth and Post-Truth in Communication, Media, and Society," and is being held to examine "the growing disregard for facts" evidenced by some public officials and elsewhere in society.
Meehan points to "great challenges" and high stakes
"We find ourselves living in a period in history that demands clear, honest, scientifically guided responses to existential threats like the Covid 19 pandemic and climate change," said Meehan. "But as great as that need is, we see so many instances of elected officials and policymakers failing to adequately address the great challenges of our times."
Meehan added: "We see science providing us with answers and approaches but too often, the lifelines science provides us are brushed aside or ignored. Too frequently, our elected officials fail us, elevating artful pandering and dishonesty over real solutions."
Suárez-Orozco: We need to rescue truth
Suárez-Orozco noted that truth is under assault across domains and that higher education must play a crucial role in society's response.
"From vaccinations to climate change, truth-seeking and truth-telling often seem Quixotic pursuits," he said. "Increasingly, it feels like we are all lost denizens in a dark empire of 'post-truth,' where facts and their representation are secondary to emotion and personal preference."
"As public university leaders in the state that invented public education, we are especially concerned with advancing truths that flow from historically constituted scholarly disciplines with shared schemas and agreed upon practices," he said. "The very life form that animates the work of the modern research university – our DNA -- is the pursuit of truths."
"If we hope to succeed in taking on the existential battles of our times –the COVID-19 pandemic, unchecked climate change, racialized inequality – we need to rescue truth from the wildfires of post-truth," Suárez-Orozco added.
The Pontifical Academy of Social Sciences (established in 1994 by Pope John Paul II) and its sister Pontifical Academy of Sciences (which has its origins in 1603 with Galileo Galilei as its president) are among the 11 scholarly advisory groups serving the Catholic Church. PASS produces findings that assist Pope Francis and the Catholic Church in the development of social doctrine. Notable academicians affiliated with PASS include Joseph E. Stiglitz (Nobel Prize for Economics, 2001), Paulus Mzomuhle Zulu, and Niraja Gopal Jayal. Chancllor Suárez-Orozco will be chairing a workshop session on the impact of the post-truth moment on health and the environment.
Global gathering
Panelists making presentations at the two-day gathering include:
Harvard University Professor Naomi Oreskes, an internationally recognized expert on climate change and a leading voice on the role of science in society.
Jeffrey Sachs, the Director of the Center for Sustainable Development at Columbia University and one of the world's most respected development economists.
Seema Yasmin, a Stanford University professor and self-described "disease detective," whose recent work has focused on debunking myths and misinformation relating to Covid-19.
Academics from the University of Oxford, the University of Bologna, Dublin City University and the University of Bristol also are scheduled to participate, as are Italian Minister for Justice Marta Cartabia and Monsignor Marcelo Sánchez Sorondo, chancellor of the Pontifical Academy of Social Sciences and the Pontifical Academy of Sciences.
Meehan's presentation draws from his 14 years of service in Congress and similar amount of time serving as chancellor of UMass Lowell and now as president of the five-campus University of Massachusetts system.
"A massive toll"
Meehan, who served in the U.S House of Representatives from 1993 to 2007, told attendees that he confronted an opponent that specialized in deception and employed "grotesque tactics and practices" when he took on the Tobacco industry while serving in Congress.
Meehan, who co-chaired the bipartisan Congressional Task Force on Tobacco and Health, was instrumental in bringing forward a lawsuit that resulted in major sanctions being levied against the Tobacco industry.
"Even though we scored this win, it is undeniably the case that the Tobacco industry's disinformation campaign took a massive toll. It is clear that public understanding was muddied, that regulation was delayed and that many people got sick and died because of the industry's desperate and deceitful tactics," he noted.
Meehan also discussed higher education's pursuit of truth, noted the international dimension of the problem and analyzed former President Donald Trump's unparalleled ability to deceive.
Confronting deception
The UMass president said no single action will turn the tide against the purveyors of deception, but said that various approaches, including a steadfast commitment to truth from sectors like the news media and higher education, public pressure, and professional sanctions like the Trump-related suspension of Rudolph Giuliani's law licenses in New York state and Washington, D.C., could have an impact. Meehan said that increasing access to higher education is important given that colleges and universities view truth as crucial to scholarship and democratic citizenship.
"We need leaders who will lead. We need leaders who have the moral fiber to police themselves and others," Meehan said. "Lies are like poisoned fruit littering the landscape. They have an impact that we see every day."
Meehan added: "In my view, it's up to all of us to stand up to those who would place lives and democracy at risk. We still have time, but the clock is ticking."