Virtual Gathering Celebrates Retired and Junior Faculty
---
10/05/2021
| Office of University Advancement
UMass Boston recently hosted its 24th annual retired faculty luncheon earlier this month. For the second year in a row, the program took on a remote modality — this time with the added component of a luncheon to accommodate guests who wished to celebrate in person.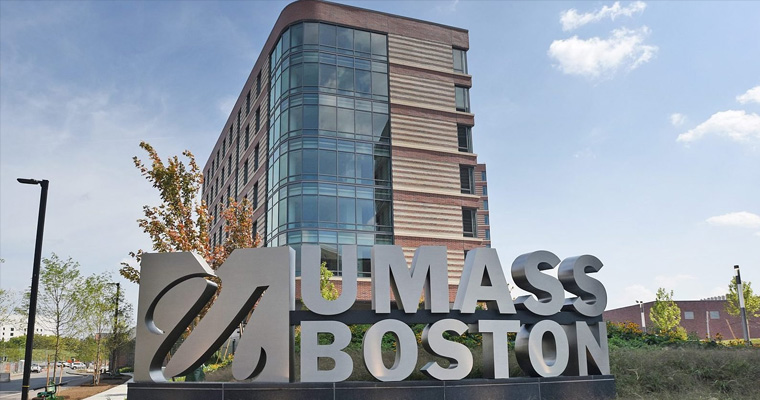 " Our university is grateful to [our retired faculty] for all that you have done to advance our public higher education mission. "
"As much as I miss seeing you all in person, it is so wonderful that we have the opportunity to gather from the comfort of our own homes this afternoon. I commend the University for asking for our feedback on the format of this event and for putting our health and safety first. Thank you all for joining virtually," said Professor Emeritus Jack Looney G'60, who served as event emcee.
Chancellor Marcelo Suárez-Orozco said faculty help to create a "student-centered teaching and learning environment" that enables students to thrive. He also emphasized on the indelible impression faculty have on their students and each other.
"I'm mindful and am reminded constantly that our university is deeply indebted to you for all that you've done and continue to do to deliver on our founders' promise of providing an excellent accessible education," said Suárez-Orozco.
The following faculty members retired this past year: Randy Albelda, Economics; Lilia Bartolome, Applied Linguistics; Maurice Cunningham, Political Science; Rona Flippo, Curriculum and Instruction; Judith Healey-Walsh, Nursing; JoAnn Mulready Shick, Nursing; Elizabeth O'Neil, Computer Science; Michael Rex, Biology; Ester Shapiro, Psychology; Michael Shiaris, Biology; Manickam Sugumaran, Biology; and Julie Winch, History.
Provost Joseph Berger thanked the newly retired faculty for their unwavering commitment to the university.
"Our university is grateful to them — and to all our retired faculty — for all that you have done to advance our public higher education mission," said Berger. "And we're also grateful to those who continue to serve through part-time teaching appointments or service as campus ambassadors promoting faculty and student achievements."
In addition to celebrating retired faculty, the event also recognized the recipients of the 2020 and 2021 Faculty Career Development Award. The endowed Faculty Career Development Fund has empowered educators in a variety of ways—whether providing support for small pilot studies; enabling travel to examine original-source materials; affording access to equipment, software, or data sets; or enabling small payments to research participants, among other assistance. Across all schools and colleges, 29 junior faculty received grants to help expand their research at critical times in their careers.
Recipients of the 2020 award, Professor of Italian and French Shannon McHugh and Assistant Professor of Marketing Matthew Rocklage, were present to speak on the research they've completed in the past year on their respective projects.
At the conclusion of their presentations, recipients of the 2021 Faculty Career Development Award were announced: Assistant Professor of Nursing in the College of Nursing and Health Sciences Lisa Heelan-Fancher for her proposal "Advancing Birth Equity" and Assistant Professor of Ecological Economics Georgia Mavrommati for her proposal on a Deliberative Valuation Approach to understand the role of information in the environmental behavior of different stakeholder groups.
"As we look ahead, we recognize the importance of supporting the professional development of our faculty," said Chancellor Suárez-Orozco, who has pledged to contribute $10,000 in matching funds if the university collectively raises $10,000 or more for the Faculty Career Development Fund.
For more information on the Faculty Career Development Award and how to support junior faculty, please visit umb.edu/fcdf.