Award-Winning Science Journalist, Researcher Named Graduate Commencement Speaker
---
05/24/2022
| DeWayne Lehman
Courtney Humphries Will Address the Graduate Class of 2022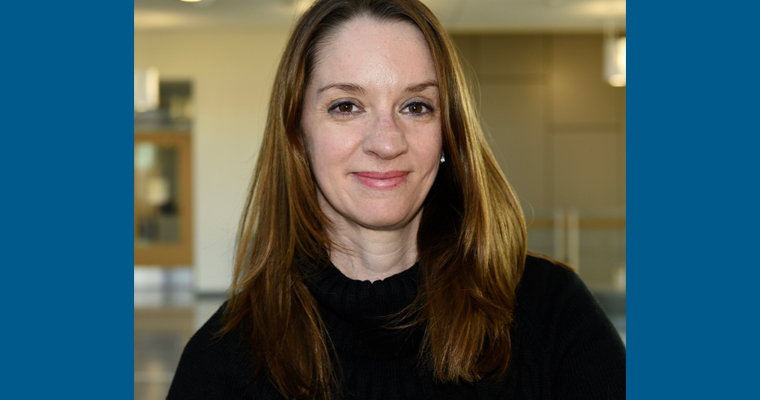 Courtney Humphries, a PhD student who will be awarded her doctorate at the UMass Boston commencement, has been selected as the graduate ceremony speaker.
In her nomination from the School for the Environment, they wrote: "We believe that Courtney Humphries would be an ideal student commencement speaker because she is an engaged, and engaging, scholar and citizen, whose efforts exemplify UMass Boston's mission to 'create new knowledge' while serving the public good of our city, our commonwealth, our nation, and our world."
They went on to elaborate that "Ms. Humphries' accomplishments constitute a rare combination of contributions that examine important environmental and community development matters; inform scholars, practitioners, and citizens in Boston and beyond; and, in at least a few cases, literally help reshape the city in which she lives, works, and conducts her research."
A non-traditional student who began her graduate program as a midcareer professional, Humphries worked as a science journalist reporting on science, health, and urban issues before enrolling at UMass Boston as a Ph.D. student in Environmental Sciences in 2017.
At UMass Boston, her research has addressed several critically important environmental and community development issues – such as mapping vacant lots for social and environmental justice on the Fairmont Greenway project, and balancing urban waterfront history, development, climate change mitigation, and racial inequality in Boston. Humphries' insights on these issues have been featured in multiple publications.
Originally from Albuquerque, New Mexico, Humphries relocated to Boston to work as a science writer for Harvard Medical School, with no intention of putting down roots here. She said she had no real interest in returning to school, but after a Knight Science Journalism fellowship at MIT, she found a fellowship at UMass Boston focused on coastal communities and bringing people together from different disciplines that fit her interests and led to her enrollment in the doctoral program. Her dissertation focuses on Boston's waterfront, from how it has been managed historically to how we are adapting to sea level rise presently.
"When the opportunity came along to join this fellowship at UMass Boston focused on coastal communities, bringing together people from different disciplines to look at coastal environmental issues from a transdisciplinary perspective, it just seemed to fit with my interests a lot," Humphries said.
"I didn't think I was going to stay in Boston so long," she said. "[But] there's just so much going on here, it was hard to leave. And then as I've been here longer and longer, I've really come to appreciate the city and get integrated into it. And then I ended up doing my dissertation on Boston, so now I am totally integrated into Boston."
Among other interests, Humphries developed an Osher Life-Long Learning class at UMass Boston on Boston Harbor and in the fall will be a visiting assistant professor and Core Fellow at Boston College.
Humphries' perhaps unusual journey toward attaining the highest academic degree at UMass Boston was even more unusual and complicated with the coronavirus pandemic and becoming a new mother. Part of the message she plans to convey to the graduating class of 2022 is about perseverance and following your interests.
"You just have to keep working at things," she said.