Boston Mayor Michelle Wu to Speak at 2022 UMass Boston Commencement
---
03/30/2022
| Office of Communications
Michelle Wu, the first woman and person of color elected to lead the city of Boston as mayor, will deliver the keynote address at the university's 54th commencement ceremony on Friday, May 27, 2022. The Class of 2022 graduation will be held, for the first time, at the Boston Convention and Exposition Center.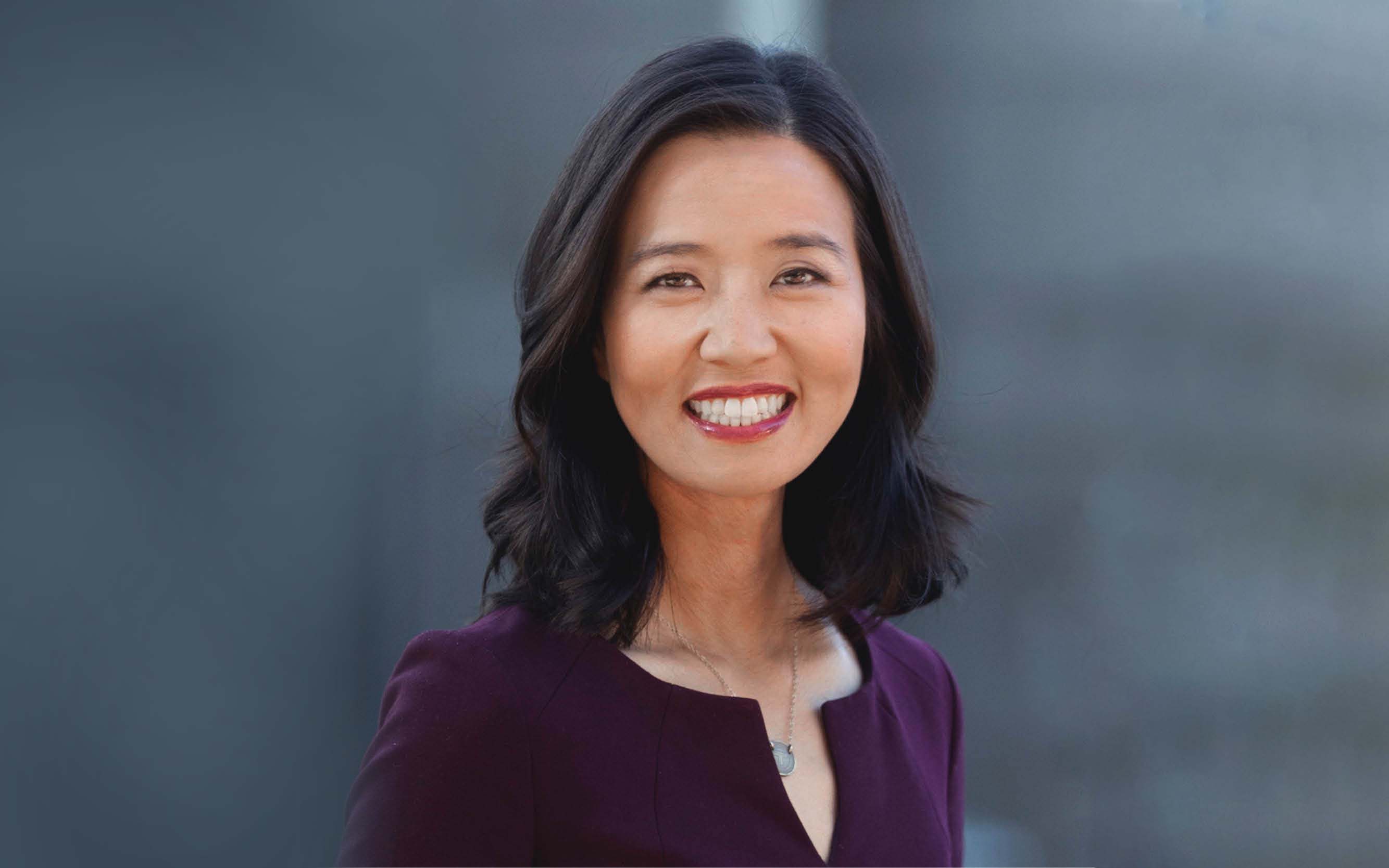 Mayor Wu is a daughter of immigrants, first elected to the Boston City Council in November 2013 at the age of 28. She was the first Asian-American woman to serve on the council. In January 2016, she was elected president of the City Council, becoming the first woman of color to serve as council president.
Mayor Wu has been a forceful voice for accessibility, transparency, and community engagement in city leadership, leading efforts such as Boston's Paid Parental Leave ordinance and Healthcare Equity ordinance prohibiting discrimination based on gender identity. She graduated from Harvard College and Harvard Law School.
"It is a privilege and an honor to have Mayor Wu address our graduates," said Chancellor Marcelo Suárez-Orozco. "It is also fitting in that Mayor Wu shares with so many of our students the immigrant experience, the value of diversity, and the commitment to effect positive change in our society. We look forward to welcoming her to Boston's public research university."
"This is an exciting time to be entering the workforce in Boston, and I'm honored to offer Boston's gratitude and excitement for this next generation of changemakers," said Mayor Michelle Wu. "Our college students have invested their time, talent, and energy in weathering the many challenges of this pandemic; we are lucky to have this incredible group of young people bringing that same energy to making our city, and our country, a better place for all of us."
Degrees will be conferred to approximately 3,900 undergraduates, graduate, and doctoral students in the Class of 2022. The event is being held at the BCEC as construction continues on campus. For more information on commencement, visit www.umb.edu/commencement.
About UMass Boston
The University of Massachusetts Boston is deeply rooted in the city's history, yet poised to address the challenges of the future. Recognized for innovative research, metropolitan Boston's public university offers its diverse student population both an intimate learning environment and the rich experience of a great American city. UMass Boston's colleges and graduate schools serve 16,000 students while engaging local and global constituents through academic programs, research centers, and public service. To learn more, visit www.umb.edu.