CEHD Professor Receives Early Career Award from American Educational Research Association
---
04/06/2022
| Crystal Valencia
Assistant Professor of Urban Education, Leadership, and Policy Studies Abiola Farinde-Wu has received the American Educational Research Association's Division K Early Career Award for her inspiring, high quality, and impactful research on recruiting and retaining Black teachers.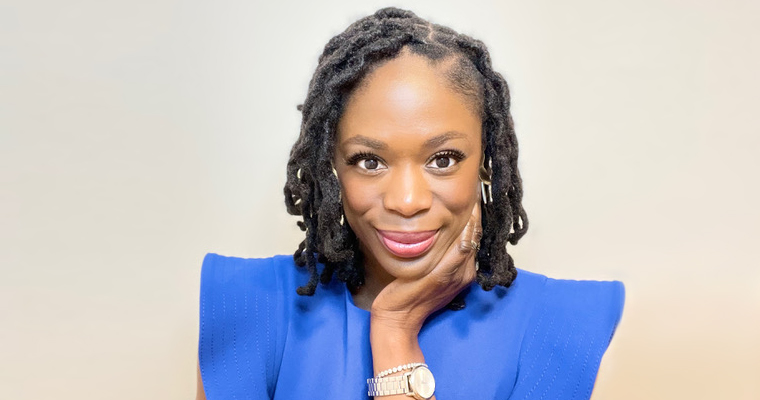 " To be recognized by my peers and the academic community for my scholarship is both humbling and mind-blowing. "
Honoring exemplary research and service in the education research field, the Early Career Award is given once a year to a scholar who received their doctoral degree within the past 10 years.
"When I found out I received the award, I was awestruck, elated, a bit in disbelief. As researchers, we all try to engage in meaningful, impactful, and powerful work for the public good," she said. "To be recognized by my peers and the academic community for my scholarship is both humbling and mind-blowing. I hope that Black and Brown women in academia see my picture and think if she can do it, so can I."
Dr. Farinde-Wu has been engaging in research, teaching, and service with UMass Boston since 2017. She also serves as the program director for the Urban Education, Leadership, and Policy Studies doctoral program in the Department of Leadership in Education.
Her scholarship explores the experiences of teachers and students of color, with an emphasis on Black women and girls. She is interested in the schooling experiences of Black women and girls and their educational and life outcomes.
The nominating committee noted that Dr. Farinde-Wu purposefully connects her scholarship and teaching to provide race-conscious teacher education. "Her use of innovative frameworks and approaches, including Black feminist epistemology and a whole career-span perspective is not only relevant to teacher recruitment and retention, but also to supporting equitable learning opportunities for all students in schools," they wrote.
Dr. Farinde-Wu has new publications coming out this year. She co-edited a book, Mentoring While White: Culturally Responsive Practices for Sustaining the Lives of Black College Students, with Drs. Bettie Ray Butler and Melissa Winchell. Mentoring While White provides white college faculty (and others) guidance, strategies, and insights into mentoring their Black students in hopes of improving Black students' higher education experiences and post-secondary outcomes.
She has also co-authored an in-press manuscript titled Advancing a Holistic Trauma Framework for Collective Healing from Colonial Abuses with Dr. Adam Alvarez, which will be published in AERA Open. She uses the holistic trauma framework that she developed with Dr. Alvarez to inform her investigation of trauma-informed Black feminist pedagogical strategies and practices that Black women educators (BWE) use in their classrooms and examines what lessons teacher preparation can glean from the praxis of Black women educators.
Dr. Farinde-Wu will be celebrated at AERA's annual meeting in April. She was nominated by her graduate school faculty at UNCC, with whom she has remained in contact through the years.
"I have immense respect for the UNCC College of Education's faculty, their personhood and research," she said. "They are committed to the work and their past, present, and future students."
Founded in 1916, AERA is the largest national interdisciplinary research association devoted to the scientific study of education and learning. Its 25,000-plus members include faculty, researchers, university deans, research directors, and higher education administrators.