Five Students, Alumni Named to Fulbright US Student Program
---
05/17/2022
| Crystal Valencia
Five UMass Boston students and alumni have been selected to receive awards through the Department of State's prestigious Fulbright U.S. Student Program. The highly competitive scholarship opportunity provides funding for American students to conduct research or teach English in more than 140 countries overseas.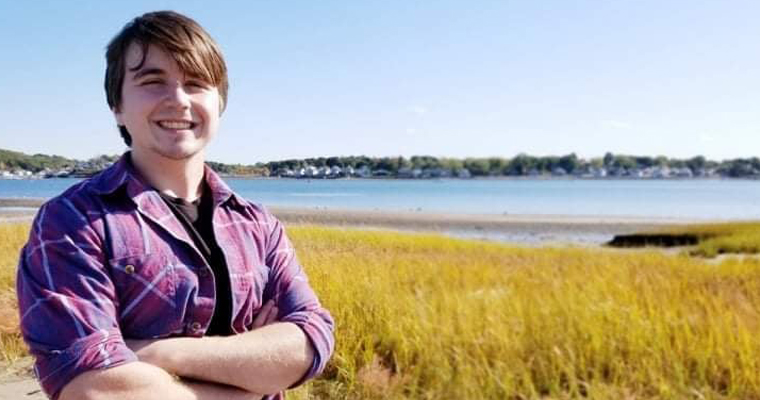 Tristan Suarez '19
" UMass Boston students make terrific applicants for Fulbright and other major awards. "
· Megan Brady '18- Fulbright English Teaching Assistantship Award to Bosnia/Herzegovina,
· Deborah Dauda- Fulbright Research Award to Nigeria,
· Falianne Forges- Fulbright English Teaching Assistantship Award to Kenya,
· Sonja Haakonsen- Fulbright English Teaching Assistantship Award to Bulgaria, and
· Tristan Suarez '19- Fulbright English Teaching Assistantship Award to Mongolia.
Student recipients of Fulbright awards are selected on the basis of academic and professional achievement, as well as their records of service and leadership potential in their respective fields.
"It's a thrill to see so many wonderfully deserving UMass Boston students and alums win Fulbright and other international and national awards this year," said Louise Penner, director of the Office of National and International Fellowships. "UMass Boston students make terrific applicants for Fulbright and other major awards. They bring their intelligence and rich life experiences to the application process."
Read more about the five UMass Boston students and alumni who received Fulbright awards: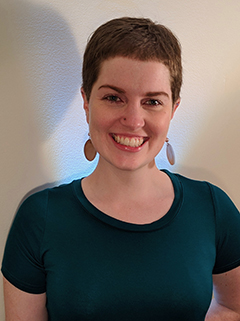 Megan Brady '18 earned her master's degree in history at UMass Boston and is currently in her eighth year as a social studies teacher in a local public school district. As a Fulbright English Teaching Assistant, Brady hopes to gain an understanding of how the education system in Bosnia and Herzegovina works and compare it to her own experiences with the American education system.
"I think that teaching English to English learners in a different country will be a rewarding challenge and will make me a better educator upon my return," she said. "I also hope to find ways to connect my future students in Bosnia with students at the Massachusetts middle school I've been working at."
Beyond her teaching responsibilities as an ETA, Brady is excited to get involved in some of the programming at the local American Corner in Sarajevo, through conversation clubs with people in the city.
Brady completed an undergraduate semester abroad to Serbia and Kosovo almost a decade ago, and through the program, she also visited Bosnia, including Sarajevo, and "quickly learned it was a city I wanted to spend more time in."
"Between my passions for teaching and travel, and my interest in Balkan history and culture, applying for an ETA to Bosnia and Herzegovina seemed like an exciting opportunity," Brady said.
---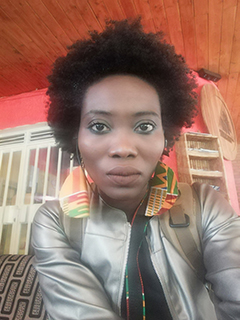 Deborah Dauda, a third-year PhD student in the School for Global Inclusion and Social Development, was born in Nigeria, raised in the village of Ogga and in the cities of Lagos, Nigeria and Hawthorne, California.
She will travel to Nigeria in January to assess strategies for bridging the provider gap in mental health services for Nigerian university women who have experienced sexual harassment. She will achieve this through co-created culturally relevant and responsive activities that promote psychosocial wellness.
"My research agenda as a Black Feminist researcher, scholar-activist, and practitioner is dedicated to the flourishing of Black women and girls wherever they are positioned geopolitically," Dauda said. "My Fulbright project and by extension, my dissertation research, is part of this process."
---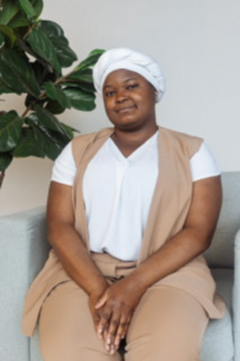 Falianne Forges, a first-generation Haitian American and a Mattapan/Boston native, is graduating this spring with a double major in English and Africana Studies and a minor in Race, Literature, and Ethnicity.
Through the Fulbright program, she will take part in training English teachers, co-teach with local English instructors, tutor, and provide supplemental English instruction for secondary and university students in Kenya.
Forges said she applied to teach in Kenya because she is passionate about Afro-diasporic language studies, especially when examining language as a determinant of health, and she is a strong advocate for linguistic justice.
"I have been to Kenya once before and was captivated by the linguistic diversity in schools and education approaching language and having multi-lingual students as an asset to educational spaces as opposed to a hindrance, which was the perception I grew up around," she said.
"In Kenya, I get to step into the role of a cultural ambassador and represent language, people, and education in transformative and challenging ways that will enrich the students and my understanding of the world."
---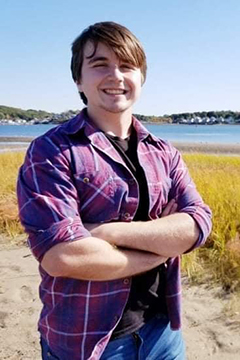 Quincy native Tristan Suarez '19, who graduated with a bachelor's in Anthropology, will leave for Mongolia in January, and plans to find creative ways to help his students achieve their goals in English education.
"I'm extremely excited to have the opportunity to work with Mongolian educators in the classroom. I hope to learn from their expertise," he said. "Another goal I have for my time there is to pursue fluency and education in Khalkha, the official dialect of Mongolia."
Suarez aims to have a career in ethnographic research in Northern Asia. He first entered college wanting to pursue archaeology.
"As someone with ASD [Autism spectrum disorder], I didn't think I had the social skills or confidence necessary to do ethnography. Then in my first semester I took Anthropology 105 with Professor Jean-Philippe Belleau and he helped me build that confidence as an academic. He gave me a copy of The Blue Wolf by Inoue Yasushi and from there I was hooked."
Suarez has done a lot of reading of the Mongolists working in the field currently, like Manduhai Buyandelger and Franck Bille, and is beyond excited to finally get to see the country.
---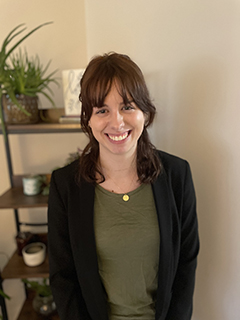 Sonja Haakonsen, of Buffalo, New York, a graduate student majoring in Applied Linguistics, will leave for Bulgaria in early September to teach for 10 months. She hopes to put into practice everything that she's learning in her program, and to develop further as a teacher.
"I love learning new languages, so I'm looking forward to sharing that passion with my students," Haakonsen said. "I'm also just as excited to teach my students English as I am to learn Bulgarian and about the culture I'll be living in!"
Haakonsen, who majored in International Studies as an undergraduate, has always been interested in Eastern Europe in general, and discovered Bulgaria during her studies.
"Bulgaria has such a rich history, language, and culture that I knew it was a place I wanted to visit someday, so when the opportunity to do a Fulbright ETA arose, I knew it was where I wanted to apply. I'm so excited to learn the language, experience the culture, and make new friends while teaching in Bulgaria."
Penner says all of UMass Boston's Fulbright applicants this year began the application process early and worked on their applications consistently.
"It was a joy to see their applications improve and know that in working on them they were building skills in areas that will benefit them in their academic and professional lives beyond Fulbright," she said.
Students and alums interested in applying for national and international external fellowships can begin the process by filling out a fellowships profile form here and then by emailing fellowships@umb.edu to set up a time to discuss their options.