New Dean Appointed to Lead Manning College of Nursing and Health Sciences
---
05/16/2022
| Office of Communications
UMass Boston has appointed Bo Fernhall, PhD, from the University of Illinois Chicago (UIC), to head the recently renamed Manning College of Nursing and Health Sciences and serve as professor of Exercise Health Science, effective August 15, 2022.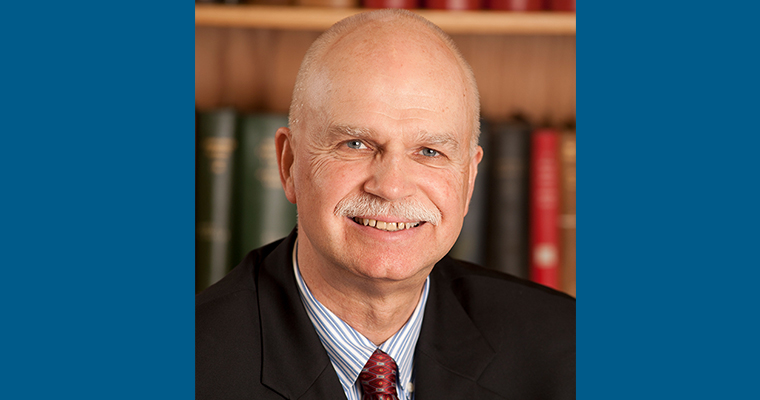 " Dr. Fernhall will be a tremendous asset to our entire university as we ... navigate new heights of success in the future. "
Dr. Fernhall has completed his eleventh year as dean for the College of Applied Health Sciences (AHS) at UIC. During that time, he led remarkable growth and development for AHS while taking a collaborative and team-oriented approach to elevating the stature and performance of the college. The college added five new academic programs, nearly doubled undergraduate enrollment, and increased overall enrollment by 50 percent—all while diversifying the student body in significant ways.
"I am confident that the Manning College will greatly benefit from Dr. Fernhall's proven vision, managerial skill, commitment to shared governance, innovative program development, and stellar record of scholarly and leadership accomplishment," said Joseph Berger, provost and vice chancellor for Academic Affairs, in an email announcement to the campus community. "Dr. Fernhall will be a tremendous asset to our entire university as we launch into a new strategic plan and as we navigate new heights of success in the future."
At AHS Dr. Fernhall also expanded investment in student success initiatives, resulting in AHS achieving the highest graduation rate for undergraduate students at UIC for the past three years. The reputation of AHS has also been greatly enhanced as eight academic programs are in the top 10 for national rankings, four of which are in the top five.
"I am very much looking forward to joining the Manning College of Nursing and Health Sciences," Dean Fernhall said. "I can't wait to work with faculty, staff, students, alumni and community partners to further improve and cement the college's role of preparing outstanding students and improving the health of our community, the city of Boston, and the state by providing access to an excellent education for our talented students, addressing health inequities and new discovery leading to improved health and quality of life."
Dr. Fernhall came to UIC from the University of Illinois Urbana-Champaign, where he was professor of kinesiology and community health, and where he served as associate dean for research and academic affairs. Previous positions include serving as professor and chair of the Exercise Science Department at Syracuse University and additional academic and administrative appointments at institutions such as the George Washington University Medical Center and the University of Rhode Island.
He is a renowned scholar with expertise in the field of exercise physiology, especially for people with disabilities, with almost three decades of experience directing cardiac rehabilitation programs and conducting research on cardiovascular function and lifetime health. He is author or co-author of more than 370 refereed manuscripts and has received over $20 million in external research support from the NIH, Department of Homeland Security, National Institute on Disability and Rehabilitation Research, American Heart Association, and the National Multiple Sclerosis Society. He is a fellow of the National Academy of Kinesiology, American Heart Association, the American College of Sports Medicine, and the American Association of Cardiovascular and Pulmonary Rehabilitation. He is also currently serving as president-elect of the National Academy of Kinesiology.
About UMass Boston
The University of Massachusetts Boston is deeply rooted in the city's history, yet poised to address the challenges of the future. Recognized for innovative research, metropolitan Boston's public university offers its diverse student population both an intimate learning environment and the rich experience of a great American city. UMass Boston's colleges and graduate schools serve 16,000 students while engaging local and global constituents through academic programs, research centers, and public service. To learn more, visit www.umb.edu.