Stephanie Walker Appointed New Dean of Libraries
---
06/02/2022
| Office of Communications
Stephanie Walker, Dean of Libraries & Information Resources at the University of North Dakota (UND) for the past seven academic years, has been appointed as the new Dean of University Libraries at UMass Boston, effective August 22, 2022.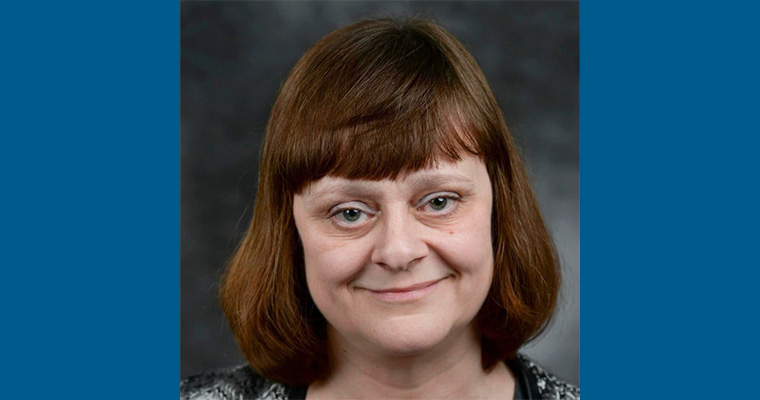 "Dean Walker is an award-winning leader at academic and research libraries," wrote Provost and Vice Chancellor of Academic Affairs Joseph Berger in an email to the campus community announcing her appointment. "She brings a deep commitment to the mission-driven values of UMass Boston and an ideal combination of visionary leadership and expertise to this critical leadership role that benefits the entire university…. UMass Boston will greatly benefit from Dean Walker's proven record of innovative success."
Previous to her position as Dean of Libraries & Information Resources at UND, Dean Walker served in key leadership roles as the Chief Librarian & Executive Director of Academic IT at Brooklyn College; the Head of Collections, Technical Services & Library IT at the Harvard Medical School; and Dean & University Librarian at Mount Saint Vincent University. She also has worked at the University of Toronto, where she received her Master of Library Science after previously earning bachelor's and master's degrees in English at the University of Waterloo.
"I am absolutely delighted to be joining the University of Massachusetts Boston as the Dean of University Libraries, and I look forward to working with the amazing folks within the Healey Library, across the university as a whole, and in the greater Massachusetts library community," Dean Walker said. "I'm particularly excited to be looking into areas like enhancing spaces and services, collaborating on Open Access and Open Educational Resources, and ensuring we are doing our very best to support students, faculty, and staff. UMB has done great work in these areas, and there's a very strong foundation on which to build."
Dean Walker brings to UMass Boston a proven ability to develop, articulate, and enact a transformational vision for the future roles of academic research libraries, a strong understanding of trends in higher education, and a deep commitment to diversity, equity, inclusion, justice, and accessibility. She has also demonstrated success in fundraising, building and sustaining collaborations across and well beyond the university, and supporting student success. She is active as a leader in the profession, having held numerous senior executive positions in major professional associations.
In her role at UND, Dean Walker leads the university's four research libraries and art collections. Among her accomplishments are a collaboration with faculty on a National Endowment for the Humanities funded project to strengthen and diversify the statewide digital humanities infrastructure, including projects partnering with the Nueta Hadatsa Sahnish Tribal College that digitized many collections in English and Lakota, and with the Standing Rock Sioux for preservation for materials in Lakota. Dean Walker also designed and led UND's Open Educational Resources program, which saved students $11 million in five years and gained national recognition.
About UMass Boston
The University of Massachusetts Boston is deeply rooted in the city's history, yet poised to address the challenges of the future. Recognized for innovative research, metropolitan Boston's public university offers its diverse student population both an intimate learning environment and the rich experience of a great American city. UMass Boston's colleges and graduate schools serve 16,000 students while engaging local and global constituents through academic programs, research centers, and public service. To learn more, visit www.umb.edu.