UMass Boston Ranked Among Nation's Best for Online Nursing Program
---
09/26/2022
| Crystal Valencia
UMass Boston's online Bachelor of Science in Nursing (RN-BS) program has been named one of the best in the nation, according to RNtoMSN.org, a project of Degree Prospects, an organization that creates some of the online tools for nursing students.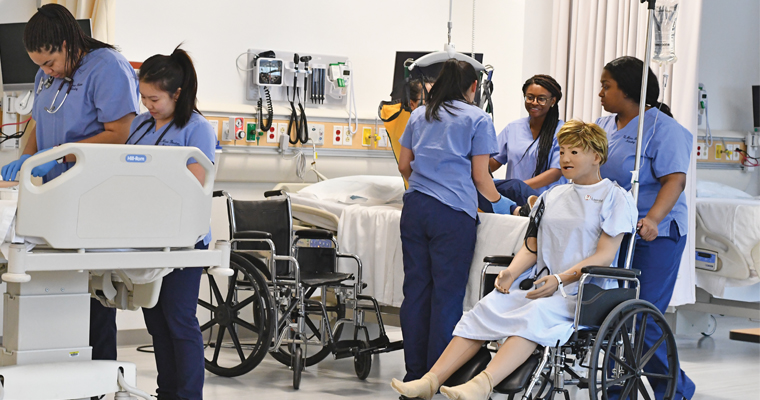 RNtoMSN.org ranked UMass Boston No. 21 in the country — and No. 1 in Massachusetts— out of over 500 schools offering online RN to BNS programs. In gathering the rankings, they analyzed programs for their academic reputation, student completions, debt and earnings data, and competitive admissions.
UMass Boston's RN-BS is designed for registered nurses (RNs) who have an associate's degree in nursing or a diploma from a hospital school program but want to add a bachelor's degree to their résumé.
"Our Nursing program at UMass Boston has a long history of excellence and this shows our programs are continually improving, graduating highly qualified nurses who are much needed and provide an outsized contribution to our hospitals and health care systems," said Bo Fernhall, dean of the Manning College of Nursing and Health Sciences.
The rankings can be found at https://www.rntomsn.org/rn-to-bsn-online/.
Last year, the Manning College of Nursing and Health Sciences' undergraduate nursing program was also ranked among the best in the country in the first-ever rankings of such programs by U.S. News and World Report, coming in strongly at No. 43.