UMass Boston, Wipro Partnership Awarded $4.5 Million in New Funding
---
05/06/2022
| DeWayne Lehman
The UMass Boston-led Wipro Science Education Fellowship (Wipro SEF) has received an additional $4.5 million award to extend its agreement to 2026. The additional funding brings to $18 million in external funding for the partnership over the past decade.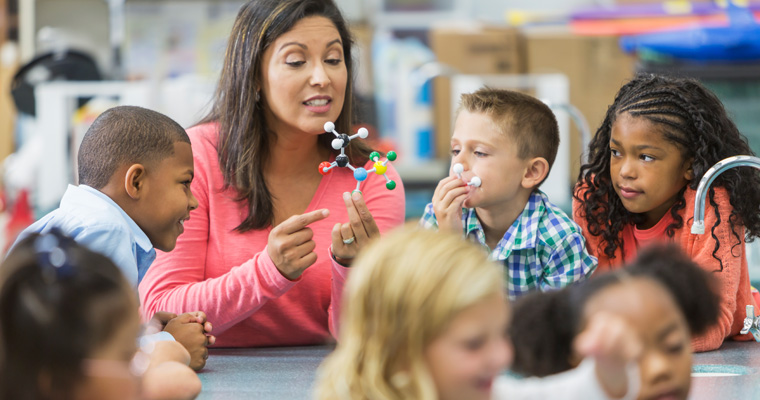 " UMass Boston takes pride in the ways in which it can contribute to improving science education in the Boston area and nationally. "
Wipro SEF is a partnership among UMass Boston, Montclair State University, Mercy College, University of North Texas Dallas, Stanford University, University of Missouri, and the University of South Florida, with funding from Wipro. Its objective is to foster teacher leadership and science teaching excellence among teachers in partnering school districts from Massachusetts, New Jersey, New York, Texas, California, Missouri, and Florida.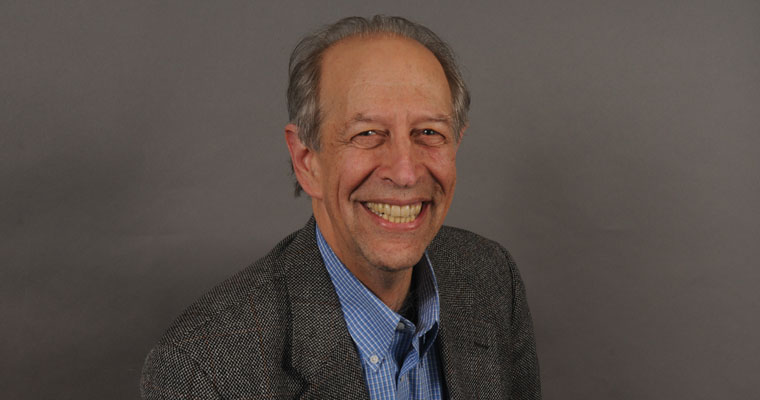 "This is evidence of a successful collaboration of private industry, university and school district partnerships that other companies could emulate. UMass Boston takes pride in the ways in which it can contribute to improving science education within the Boston area and nationally," said Arthur Eisenkraft, Distinguished Professor of Science Education and Director of the Center of Science and Math in Context (COSMIC) in the College of Education and Human Development.
The program grew out of the success of the UMass Boston-based Boston Science Partnership's Science Education Fellowship, a grant initiative funded by the National Science Foundation from 2009-2012. The Wipro Science Education Fellowship professional development model emphasizes thinking about teaching, leadership to peers, and individual growth opportunities.
"I congratulate Dr. Eisenkraft on his incredibly successful record in working to enhance science education in locations across the country," said UMass Boston Chancellor Marcelo Suárez-Orozco. "It is only fitting that Boston's public research university lead in this important effort to make science more accessible to young learners."
As part of the Wipro Science Education Fellowship program, each university creates a critical mass of K-12 teacher leaders in high-need school districts who foster district transformation. The fellows lead without leaving the classroom. In preparation for this role, fellows engage in two years of professional development opportunities that include individual work as well as collaboration with other fellows. Year one of the program focuses on science instruction, vertical articulation of curriculum, reflective practice, adult learning and leadership. In year two, fellows design and implement an individualized professional growth plan to improve instruction and leadership within their school and/or district.
The new funding will enable the partnership to build on the expertise of the universities, school districts, and new and existing fellows; expand to rural districts within present sites' states; initiate cross-district efforts; and enhance evaluation and research, among other efforts. District transformation requires cooperation and communication among teachers, science coordinators, principals and central administration. The seven university partners will be comparing approaches across their sites to find the "secret sauce" that leads to improved science education for all students.
In 2013, Wipro embarked on a school district transformation program to improve the quality of science education that K-12 students receive. Led by UMass Boston, what began at two university sites has expanded to seven university sites, positively impacting 35 school districts across the country as well as creating a network of these districts and the universities facilitating the work. Among the outcomes of the program are:
35 district science coordinators
420 teachers as Wipro fellows
At least 840 additional teachers involved in projects initiated by the Wipro fellows
Over 250,000 students during the eight years of the program
Many, many other teachers who have attended workshops and/or read articles about the Wipro SEF program and projects
High program satisfaction among fellows
Improved science teaching and leadership skills
About Wipro
Wipro Limited (NYSE: WIT, BSE: 507685, NSE: WIPRO) is a leading global information technology, consulting and business process services company. They harness the power of cognitive computing, hyper-automation, robotics, cloud, analytics and emerging technologies to help their clients adapt to the digital world and make them successful. A company recognized globally for its comprehensive portfolio of services, strong commitment to sustainability and good corporate citizenship, Wipro Limited has over 220,000 dedicated employees serving clients across six continents. Together, they discover ideas and connect the dots to build a better and a bold new future.
About UMass Boston
The University of Massachusetts Boston is deeply rooted in the city's history, yet poised to address the challenges of the future. Recognized for innovative research, metropolitan Boston's public university offers its diverse student population both an intimate learning environment and the rich experience of a great American city. UMass Boston's colleges and graduate schools serve 16,000 students while engaging local and global constituents through academic programs, research centers, and public service. To learn more, visit www.umb.edu.