UMB Alum Natalicia Tracy 05, G'05 Working to Make Safe and Inclusive Workplaces a Reality for Millions
---
01/26/2022
| Gray Milkowski
Natalicia Tracy's career speaks for itself. A double Beacon who went on to earn her PhD, become a UMass Boston professor, and lead Boston's Brazilian Worker Center as executive director, she has spearheaded labor initiatives in Boston and around New England, and now has the chance to affect change on a national scale. Tracy, '05, G'05, was recently appointed to serve as senior policy advisor for the U.S. Department of Labor's Occupational Health and Safety Administration (OSHA). It is success that she has earned over years of tireless effort on behalf of workers. But what truly makes Tracy's story stand out is what she had to overcome to achieve it. Originally from Brazil, she was brought to the United States at the age of 19, speaking little English and having very little formal education. In her first years in the country, she worked in disparate conditions as a nanny, where she was paid far below minimum wage while working more than 90-hour weeks. "I always felt that I had gone through hell and back," says Tracy, recalling what she endured. It was an experience that would go on to shape a career focused on making sure no other person would have to go through the same things she did. Today, as she approaches her fifth month working with the Department of Labor, she is in an unprecedented position to have a hand in making safe workplaces a reality for millions. Working alongside the Assistant Secretary, Tracy has been part of the team responsible for issuing COVID-19 safety and health standards and guidance for the nation's jobsites, with an eye on keeping workers as safe as possible during the pandemic. Another key part of her role is focused on the Department's diversity and inclusion agenda, specifically, "assessing what we can do to expand our efforts to protect our workers, including workers who have been historically underserved and have been susceptible to more dangerous working conditions." Reflecting on her work and everything she has accomplished, Tracy credits her family for instilling in her the values she has used to achieve success and overcome barriers. "I came from a family that believed that if you work hard and you're honest, you can accomplish, you can dream, and you can achieve," she says. Tracy says that being a first-generation immigrant and woman of color, she likely "came through more barriers than maybe if I was a white male immigrant." "I feel like every day in my life, I had to deal with discrimination based on gender, color, immigration, language, accent," she said. "But I feel that part of America that is really wonderful is the fact that you can fight for justice, and you can fight for what is right, and there are ways for you to succeed if you can really work hard enough."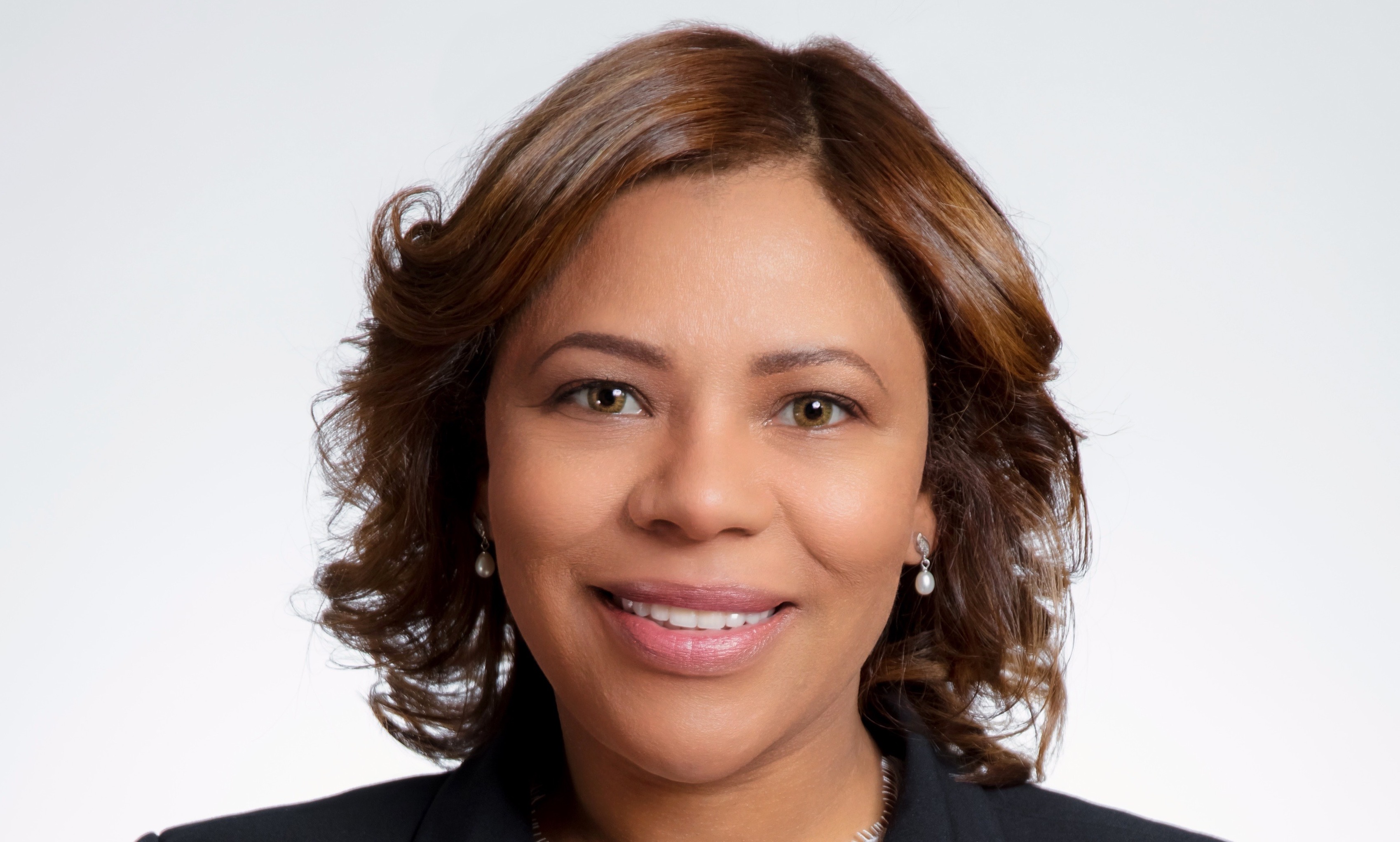 Natalicia Tracey
Image By: Courtesy of Natalicia Tracy and OSHA
" My story can be a story of empowerment for other women like me, because it shows that it is possible to achieve against all odds. "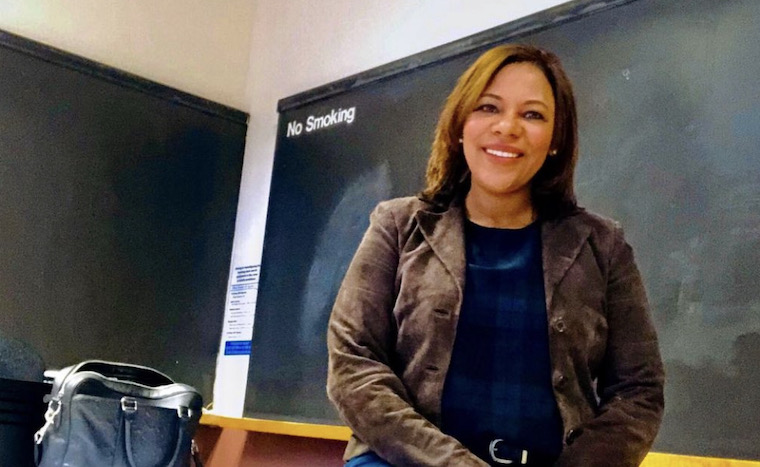 Dr. Tracey in a classroom in McCormack Hall, during her tenure as a professor. Courtesy of Natalicia Tracy.

During her time as a lecturer in Labor Studies, Sociology, and Human Services at UMass Boston, those were the same values that she tried to call her students' attention to, many of whose stories were – and continue to be – like her own. She is hopeful that their successes will be just as similar. "I always asked them questions about their plans. Where do you want to be? Where do you want to see yourself in the future? It's never too late - you can do that," she says.

"What I would always say is that many of us were not born with our paths already crafted for us by our parents. We have to figure out our own path as we go along. We don't always know where it will lead us, but we can still find a good direction, where our efforts can make a difference, and we can be change makers. Along the way, we can also find what resources we need to make that happen."
While she is no longer the one teaching, she is practicing these lessons at the highest levels. Tracy soldiers on in pursuit of safe, welcoming, and inclusive spaces for the workforce – the same theme of empowerment that has carried on throughout her career, from her beginnings as a nanny to the highest levels of government.

"I feel like my story can be a story of empowerment for many other women like me, because it shows that it is possible to achieve against all odds."