5 UMass Faculty Members Receive Manning Prize for
5 UMass Faculty Members Receive Manning Prize for Teaching Excellence
---
06/08/2023
| Office of Communications
BOSTON – Five outstanding University of Massachusetts faculty have been awarded the 2023 Manning Prize for Excellence in Teaching for their exceptional dedication to students and the university. The faculty members — one from each UMass campus — will receive $10,000 awards in recognition of their deep commitment to academic excellence.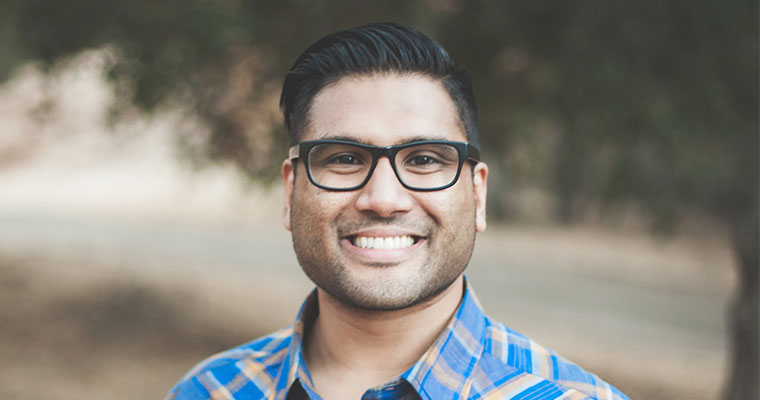 UMass Lowell alumni Rob and Donna Manning established the Manning Prize in 2016 to honor UMass professors who excel in teaching and service. "Dedicated teaching and service and mentorship are all hallmarks of UMass faculty excellence," said Rob Manning, a 1984 graduate of UMass Lowell. "As first-generation college graduates, Donna and I felt the positive impact faculty role models had on us as we were beginning our journey, so we're proud to recognize these five exemplary teachers who are inspiring the next generation of UMass students."
"Rob and Donna have built a distinguished legacy of paying it forward through their philanthropy that funds student scholarships, honors our world-class faculty and supports modern facilities across the UMass system," said UMass President Marty Meehan. "We are deeply grateful to them for their incredible generosity to UMass and for recognizing the talents of our outstanding faculty members."
In 2021, the Mannings donated $50 million to the University of Massachusetts system, with a portion of that gift establishing an endowment that will fund the $10,000 award in perpetuity. The Manning Prize will continue to be presented annually to a faculty member from each of the five campuses. With the selection of this year's honorees, 40 UMass faculty members now have the distinct honor of being Manning Prize recipients.
All full-time, tenured and non-tenured faculty members are eligible to receive the Manning Prize. Each UMass campus is responsible for determining its own nomination and selection process, but that process must include student and peer input to ensure that the selected faculty members meet the criteria of being superb teachers and engaged members of the campus community.
Both Mannings commuted to UMass Lowell, with Robert receiving a degree in information systems management from UMass Lowell in 1984 and Donna receiving a nursing degree in 1985 and a master's in business administration from UMass Lowell in 1991. They each received an honorary doctor of humane letters from UMass Lowell in 2011.
Rob Manning, who recently retired as the executive chairman of MFS Investment Management, is a former chairman of the UMass Board of Trustees and a current member of the UMass Foundation Board of Directors.
Donna Manning received her nursing degree and her MBA from UMass Lowell and worked as an oncology nurse at Boston Medical Center for 33 years until her retirement in 2018. They are among the largest contributors to UMass in its history.
This year's Manning Prize winners, who will be honored at a luncheon event on June 21, are as follows:
Stephanie D. Block, Ph.D.
UMass Lowell
Associate Professor in Applied Developmental Psychology at the College of Fine Arts, Humanities and Social Sciences
UMass Low

ell Associate Professor Stephanie Block's research examines child maltreatment and encompasses her training in developmental and applied science and public health.
Dr. Block's work focuses on children in the legal system, the effect of trauma on children's well-being and memory of emotional events, and the prevention of child maltreatment. Her recent work was funded by the National Institute of Justice and examined prosecutorial decisions in cases of child sexual abuse. Her firm belief is that scientific research should influence the law and public policy to bring about optimal societal change.
She has taught at UMass Lowell since Fall 2011, contributing to Psychology's undergraduate and graduate courses, the Honors College, and serving as the faculty adviser to the NAVIGATORS club— a student club she co-founded in 2011 to help students who need additional support to "navigate" college.
Dr. Block is an American Psychological Association (APA) fellow, President of APA's Division 37, the Society for Child and Family Policy and Practice, former President of Division 37's Section on Child Maltreatment, and an editorial board member of the journal Child Maltreatment. She also serves on the board of directors for the Massachusetts Children's Alliance and has trained judges, social workers, and other professionals on topics related to child welfare.
Randy Corpuz, Ph.D.
UMass Boston
Assistant Professor of Psychology in the Psychology Department and Honors College
Dr. Randy Cor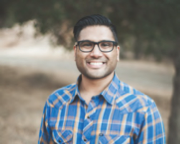 puz is a developmental psychobiologist at the University of Massachusetts Boston whose research examines the neuroscience of relationships and child development with a particular focus on first-time fathers and their infants.
In addition to teaching classes in psychology and statistics, Dr. Corpuz created courses on the biology of romantic relationships and the neuroscience of fatherhood. UMass Boston students in Dr. Corpuz's lab have co-authored top-tier publications, presented research at national conferences, received research and travel grants and have pursued graduate studies in psychology and/or neuroscience. Dr. Corpuz is a first-generation college graduate who earned his Ph.D. in Psychological and Brain Sciences from the University of California Santa Barbara.
In its nomination letter, the Manning Award Review Committee highlighted the qualitative feedback Professor Corpuz has received from his students and noted that he is a "truly transformative educator who embodies all the highest ethical ideals of our beloved university."
Melissa A. Fischer, M.D., M.Ed.
UMass Chan Medical School
Professor of Medicine and Assistant Vice Provost for Interprofessional and Instructional Innovation

Melissa Fischer is a Professor of Medicine and Assistant Vice Provost for Interprofessional and Instructional Innovation at UMass Chan Medical School. Dr. Fischer joined the UMass Chan team in 2002 directly from Stanford University Medical Center, where she completed her graduate medical education, Chief Residency, Fellowship in Ambulatory Care, and a master's degree in education.
A New York City native and general internist by clinical training, Dr. Fischer was drawn to UMass Chan's academic excellence and its mission to serve vulnerable populations. She's passionate about supporting curricular innovation and collaboration, inclusive and experiential learning, community engagement and advocacy. Dr. Fischer works with colleagues and learners across departments and schools who share these values, which creates a culture of curiosity and growth on local, national and global levels.
In her current role, Dr. Fischer collaborates with members across UMass Chan's graduate schools and directs the interprofessional Center for Experiential Learning and Simulation (iCELS), developing and facilitating engaged learning through multimodal simulation. She is a convener of the interprofessional DRIVE initiative (Diversity, Representation, and Inclusion for Value in Education), working with students and faculty to identify and mitigate negative impacts of bias in curricula and build an inclusive learning environment.
She has served on T.H. Chan School of Medicine's leadership teams focusing on recent comprehensive curriculum designs, and spearheads innovative initiatives, include the Electronic Health Record Classroom and Contemporary Conversations curricular thread.
Stephanie McGoldrick, M.A.
UMass Dartmouth
Assistant Teaching Professor at the College of Visual and Performing Arts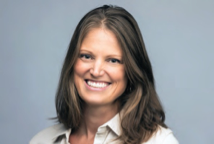 Stephanie McGoldrick joined the faculty at UMass Dartmouth in 2018, helping to launch the Interior Architecture + Design program that relocated from Mount Ida College. She teaches courses that range from lighting design to design studios and professional practice courses.
Professor McGoldrick has successfully integrated experiential learning opportunities and service learning into many of her classes, with various projects such as lighting enhancements in New Bedford Park spaces to designing proposals to support small businesses. Environmental sustainability and inclusive design are critical components of her coursework and points of passion.
Prior to joining UMass Dartmouth, Professor McGoldrick worked an interior designer and project manager at the Smithsonian Institution in Washington, D.C., where she oversaw design solutions for its museum stores and cafes.
In 2022, Professor McGoldrick received the Interior Design Educators Council (IDEC)'s Community Service award and the International Interior Design Association's (IIDA) Impact stipend for her work on community projects in New Bedford. In her mentorship role, McGoldrick says she is most fulfilled when she collaborates with her students on projects and sees them become creative, insightful designers and professionals.
Jen Sandler, Ph.D.
UMass Amherst
Senior Lecturer in the Department of Anthropology and Director of the UMass Alliance for Community Transformation (UACT)

Professor Sandler is a critical educator who has made significant contributions to community-engaged social and racial justice pedagogy at the UMass Amherst campus. As her department chair points out, "Dr. Sandler lives commitment to justice and solidarity in a unique and profound way."
As Director of UACT, Dr. Sandler creates substantive partnerships with numerous off-campus organizations, which allow UMass students to engage in rigorous, multi-year learning and mentorship from experienced community organizers. Dr. Sandler's UMass courses on power and inequality, community organizing, facilitation, and community-based research engage hundreds of students across multiple university departments. Her colleagues emphasize how Dr. Sandler's social change work "transformed the landscape of the university" in revolutionary ways, saying she is "a brilliant, caring, visionary instructor committed to diversity and inclusion."
Students and alumni describe how Dr. Sandler's "life-changing" teaching has impacted them by creating lasting relationships, affording opportunities to engage in social action and helping them to grow into leadership roles.