Be Agents of Change: Agitators, Innovators, and Or
Be Agents of Change: Agitators, Innovators, and Orchestrators!
---
05/24/2023
| Rita Kiki Edozie
Now that you have graduated, I hope that you will become social change agents who embody roles as agitators, innovators, and orchestrators!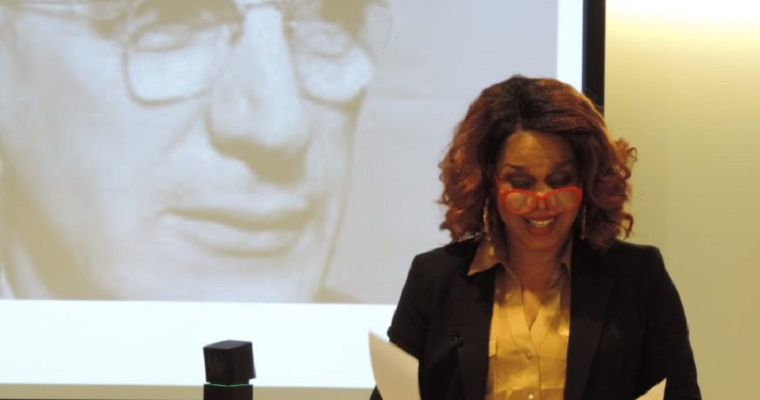 What do I mean? Julie Battilana & Marissa Kimsey studied hundreds of social change initiatives over multiple years and interviewed social entrepreneurs, civil society leaders, and public officials around the world. Their research findings identified three distinct roles played by those who participate in movements for social change: agitator, innovator, and orchestrator.
An agitator brings the grievances of specific individuals or groups to the forefront of public awareness. An innovator creates an actionable solution3 to address these grievances. And an orchestrator coordinates action across groups, organizations, and sectors to scale the proposed solution.
Their article concluded that any pathway to social change requires all three roles- Agitation without innovation means complaints without ways forward, and innovation without orchestration means ideas without impact.
This May 2023, you arrive at the end of what I hope has been a dynamic, productive, and exciting educational journey and academic experience with us at the John W McCormack School of Policy and Global Studies at UMass Boston.
Given the state of national and global politics, as you enter the world of public service and public affairs; the need for social change agents is becoming more acute, which makes understanding your roles of agitators, innovators, and orchestrators especially important.
Over the last several years that you have spent with us at the school, you have been engaged in a study that has prepared you to serve in the public interest and contribute to dynamic community and global engagement that will help to solve the problems facing our world.
With our mission at the school, committed to social justice and equity; I hope that we have equipped you with an interdisciplinary education so that you will conduct cutting edge policy action and research that seeks to understand and remedy some of the most important social, political, economic, and environmental issues of our time.
As you celebrate the end of your educational journeys this week and transition to your new careers, the faculty and I are excited to celebrate with you today and recognize your accomplishments in public service and policy careers across a range of disciplines and employment sectors.
Whether you have trained as a Gerontologist, a Manager of Aging Services, a Public Administrator, a Public Policy Specialist, a Global Governance, and International Relations diplomat and/or scholar, or specialist, or a Civil Society Organizer and Public or Private Sector officer and specialist; as newly graduated McCormack Scholars, you will now become ambassadors who represent the next generation of public intellectuals and public servants leading social change that matters.
Your roles as agitators, innovators, and orchestrators of social change will become emphasized as you take on careers that will make a difference.
We are all proud to see that you will now join a community of private and public sectors, civic groups, and governments working together with us as university partners to identify and address common challenges in ways that build a stronger public community.
In congratulating you today, the faculty and I also do so alongside the McCormack' School's donors, giftors, and endowers who have contributed so graciously to your educational success.
We are grateful for the scholarships and awards gifted to you to support your educational journey's and recognize you for your special accomplishments, in the names of Donald Paulson, Roni Lipton, John W. McDonald, Matthew P. Sullivan, Carol Torto, John Moakley, Robert Wood, Richard A. Hogarty, John W. McCormack, David Nyhan, Vincent and Robin Loporchio, Elaine Werby, Winston Langley, and Carlos Lopes and many more. Congratulations to those of you receiving these prestigious awards!
I wish you all the greatest success in your future careers and hope that you will remain connected to the John W McCormack School as cherished alumni.
I'd like to welcome your family members and guests to today's recognition event. I'd like to take the opportunity to welcome and thank McCormack faculty, leadership, and staff.
And I'd like to give a special welcome to our keynote speaker, Adam Hinds, who is the CEO of the Edward M Kennedy Institute of the US Senate. Your accomplishments over the course of your career span the interests of our graduates today whether in Gerontology, Public Policy, and Global Governance. Thank you for your Public Service!
Rita Kiki Edozie (PhD)
Interim Dean and Professor, the John W McCormack School of Policy and Global Studies
University of Massachusetts: Boston