CEO of Massachusetts Business Roundtable (MBR) Mai
CEO of Massachusetts Business Roundtable (MBR) Maintains Connection With McCormack Through Intern Fellowships
---
JD Chesloff, an alum of the McCormack School, has maintained close ties with his alma mater since graduating from the McCormack Institute's Master's in Public Affairs program in 1993. Reflecting on his MPA program in a recent interview, Chesloff was grateful for the community he was able to find here. "If I could draw a straight line through my career trajectory, it would all come back to relationships, collaboration, and treating people well," Chesloff commented.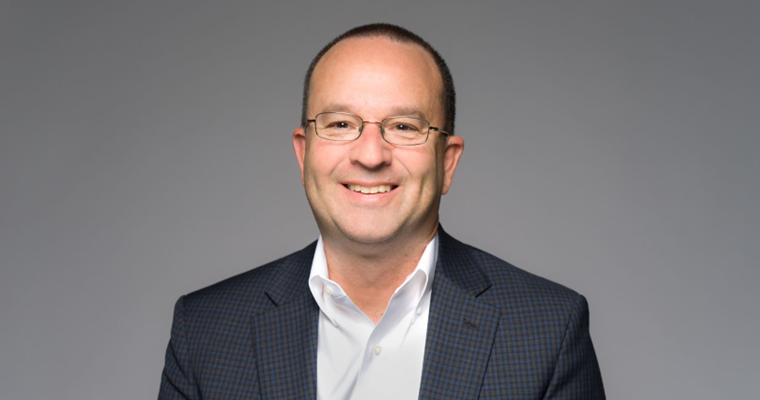 Now, as president and CEO of the Massachusetts Business Roundtable (MBR), he's able to make that community a little larger for current students at McCormack who, through the Civic Action Project (CAP), have held summer fellowships at the Roundtable, working with Chesloff and his team and creating connections with policymakers and business leaders in Massachusetts. Although the CAP fellowship is offered to students at several institutions across Massachusetts, the past few years have seen McCormack students working with Chesloff. "Their experience has been outstanding. The talent has been amazing," he said." He named Mahesh Admankar, Rebecca Yemo, and Samiya Khalid as recent standout fellows, saying that McCormack has given them a great foundation of expertise that they bring with them to the Roundtable.
Current interim Dean Rita Kiki Edozie takes pride in the way that, as a McCormack Graduate School alum, Chesloff today provides such experiential learning opportunities to current McCormack School students. She commented, "JD embodies our university's strategic planning commitment to the City of Boston whereby through the CAP program, of which JD's MBR is a member, the McCormack School sustains a deep engagement with local employers and community organizations and strengthens connections between UMass Boston alumni and its current students."
An alum himself, Chesloff joined the McCormack Institute as a Master's in Public Affairs student in 1991 while he was working in Beacon Hill as a public servant in the state Legislature. He admits that affordable tuition costs due to his public employment brought him to UMass Boston, but upon entering, he immediately recognized the merit of the program beyond a good financial value. For him, the thing that he appreciated most is McCormack's ability to broaden his perspectives. "It was kind of mind candy, to be honest," he commented. "There were a lot of interesting discussions, topics, and courses that brought a different perspective to what I was hearing, seeing, and thinking at the time."
He remembers his very first class with McCormack veterans Edmund Beard and Louis DiNatale, fondly recalls a weekend seminar on housing policy taught by now-president of Massachusetts College of Art and Design Mary Grant, and applauds Dan Fenn, who worked in President John F. Kennedy's administration, as a fabulous instructor. "That's what stands out to me all these years later: the quality of instruction," Chesloff explained. "From the first class with Ed and Lou, what McCormack really taught me was to see issues from a whole variety of perspectives. That has served me well over the last 20 years."
As CEO of the Massachusetts Business Roundtable, Chesloff maintains the connections he found at UMass Boston and McCormack, citing that he's in good communication with former McCormack deans Steve Crosby and Ira Jackson and that UMass Boston chancellor Marcelo Suárez-Orozco serves on the Roundtable's Board. "If someone were to ask me what my most marketable quality is, it would be my network," Chesloff said. "That's a function of intentionally building relationships, being collaborative and respectful, and networking. That is the cornerstone pillar that's led me to where I am today."
At the Massachusetts Business Roundtable, Chesloff's main mission is to "make Massachusetts a better place to do business in a global economy with a focus on workforce and talent development." The Roundtable sees Chesloff and his team engaging with business leadership from large employers across the Commonwealth to foster conversations about quality of life and business climate issues. Their primary goal is to make Massachusetts "a place to recruit, retain, develop, and diversify a talent pool," Chesloff explained. They do this in two primary ways. The Roundtable may take what they have heard from business leadership and bring that to political leadership to emphasize key issues. Right now, those issues tend to be cost of living, housing, outmigration, and talent crunch. Alternatively, the Roundtable might work in response to the public sector, which often comes to the table seeking to learn more about what business leadership is currently thinking about. Chesloff explained, "It's a two-way street where we work very closely with policymakers, both in the administration and the legislature, in pursuit of that mission."
As Chesloff explained, the work is important, as it allows them to partner with the public sector in a proactive way to respond to big issues in the Massachusetts workforce. For example, the team is currently working on early childhood education to get women, particularly women of color, "off the sidelines and into the workforce." This ability to impact public policy is one of the main reasons that the Roundtable team finds value in their work, Chesloff suspects. Another is the Roundtable's network-building opportunities. "It's really a business development organization peer-to-peer, across industries, state-wide," he said.
It makes good sense, then, that he's found such great connections through McCormack at his own organization. One former CAP fellow, Rebecca Yemo, is on board again at the Roundtable this summer amid her doctoral studies in Global Governance and Human Security at McCormack. Chesloff commented, "She was just so excellent that we had to bring her back." Another, Mahesh Admankar—who was a fellow last summer—worked on a project that currently informs the Roundtable's work on the immigrant workforce in Massachusetts. Admankar conducted research on the barriers immigrants face when bringing international credentials to their Massachusetts jobs, which Chesloff and the Roundtable have brought to a consultant who is working on releasing a full report this summer. "You can see the direct line between his work and the work we're doing now," Chesloff said. Currently, Christian Rodas, a doctoral candidate in Global Studies at UMass Lowell, is a CAP fellow at the Massachusetts Business Roundtable. "They've all had a practical impact on the Roundtable. It's awesome," Chesloff admitted.
In partnering with UMass Boston and McCormack through the CAP fellowships, Chesloff seeks to give back to the institutions that broadened his own perspectives so significantly. At the same time, he feels that he owes it to the field of public policy to help diversify the pipeline of talent going into these roles. As he explained, public policy can often be a very white space. "It's not always a diverse pipeline of people coming into public policy, and that has a negative impact on the creation of policy," Chesloff explained. As a result, "There's a responsibility I have to use the Roundtable platform to diversify that pipeline. You need to have diversity around the table to have these conversations."
For Chesloff, CAP fellowships offer a way to do that. They provide an experience to students that exposes them to all elements of public policy and to the policymakers themselves while giving them practice in researching and writing. Through his partnerships with the CAP fellowship and McCormack—home to a diverse body of students, including many international students—Chesloff helps open the doors of public policy to a new and diverse generation of policymakers, researchers, and public servants. As he concluded, "To be an effective public servant, you absolutely need to be mindful and respectful of a whole variety of perspectives on issues, and the experience of McCormack really opened my mind to that."