Chancellor Greets Cabo Verde President José Maria
Chancellor Greets Cabo Verde President José Maria Neves for Annual MLK Jr., Amilcar Cabral Commemorative Program
---
04/05/2023
| Office of Communications
Chancellor Marcelo Suárez-Orozco greeted and welcomed the Honorable José Maria Neves, president of Cabo Verde, before the annual Martin Luther King Jr. and Amilcar Cabral Commemorative Program at the Campus Center Tuesday.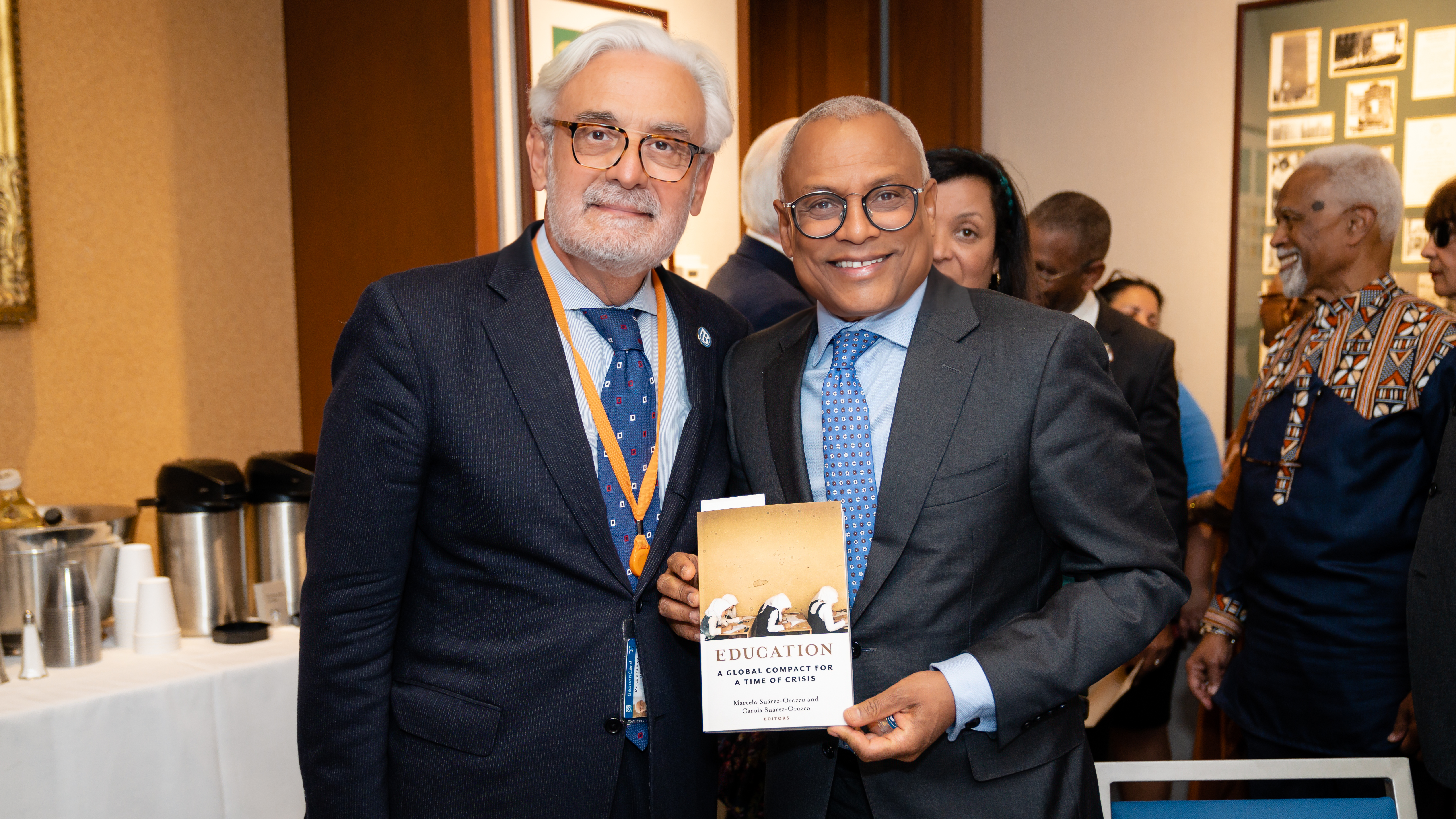 Image By: Javier Rivas
In his recorded welcome remarks, Chancellor Suárez-Orozco offered thoughts on the importance of civil rights icon Dr. Martin Luther King, Jr. and Amilcar Cabral, pan-Africanist and founder of the African Party for the Independence of Guinea and Cape Verde.
"In commemorating the legacies of these towering historical figures, it is inspiring and instructive to reflect on the scale of the challenges they took on," Suárez-Orozco said. "For Dr. King, it was about living in the moral moment – serving humankind, moving citizens to action, and working toward the America we dream of. And for Amilcar Cabral, it was about challenging the economic and political dominance of colonial powers, on the African continent and around the world.
"For both, their words and deeds cultivated belief in the idea that all human beings had agency and dignity. For Africans and African Americans and, indeed for people of good will the world over, this was exhilarating, liberating and long overdue," he said.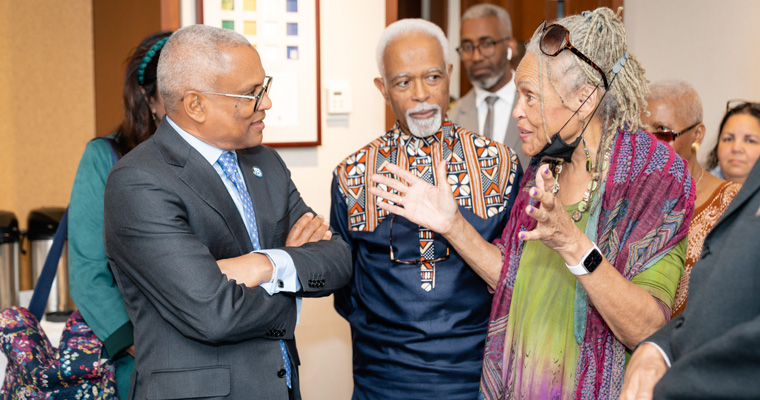 The event—organized by Dr. Jemadari Kamara and the Africana Studies Department, and supported and sponsored by the Offices of the Chancellor, Provost, and Vice Chancellor for Student Affairs—was held to commemorate the 55th and 50th assassinations of King and Cabral, and included a keynote address by esteemed journalist and author Charlayne Hunter-Gault.
During his remarks, Neves praised the university for its programs focused on Cabo Verde and its and its support for Cabo Verdean students.
"I greet you all today with great friendship and the warmth of the islands of Cape Verde," he said. "I come from far away, but I wanted to be with you here today. I must tell you, that for me, it is an honor and privilege to participate in this annual event that commemorates Martin Luther King, Jr. and Amilcar Cabral."